THE VALLEY VIEW APARTMENTS: 1325 Valley Road NE, apartment 27; Pullman, Wa 99163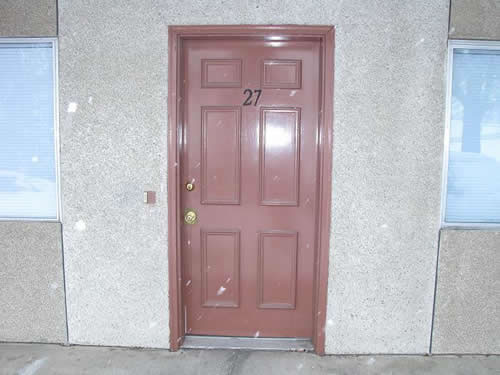 Apartment entry is on the ground floor and faces north (see it
here)
.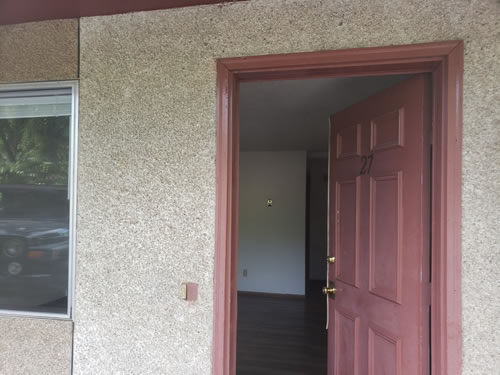 Beware! Pleasant surprises await within.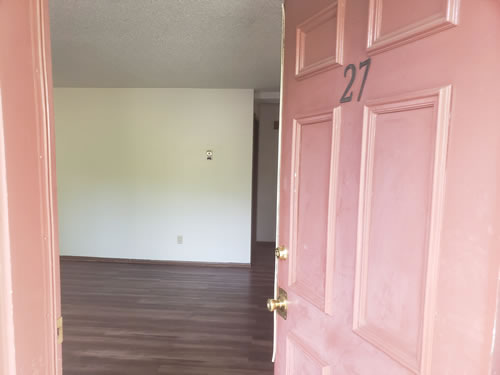 The
vinyl plank flooring
right away draws our focus.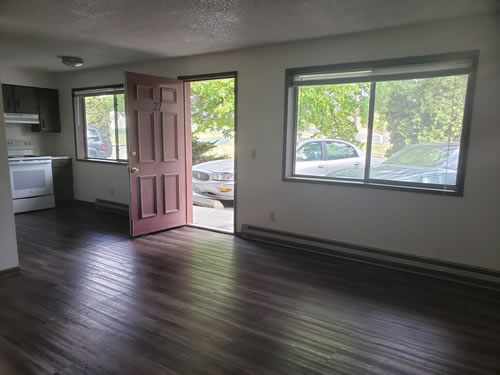 The impressively large living room with the beatiful, healthful, easy-to-clean vinyl plank flooring is king. Parking right out front! Can anyone beat this?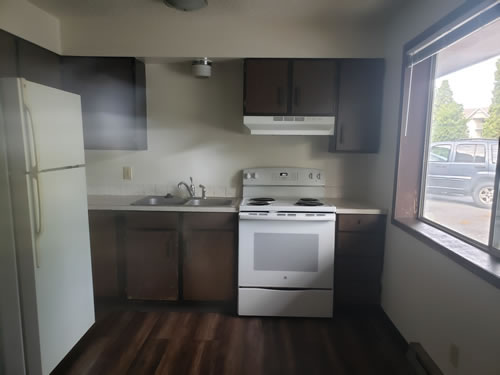 While the landlord was paying no attention, the staff splurged with the costly vinyl plank flooring -- it covers all the floor area except for the bedrooms!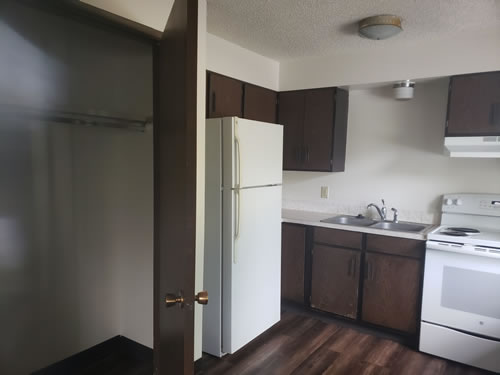 Nice kitchen appliances.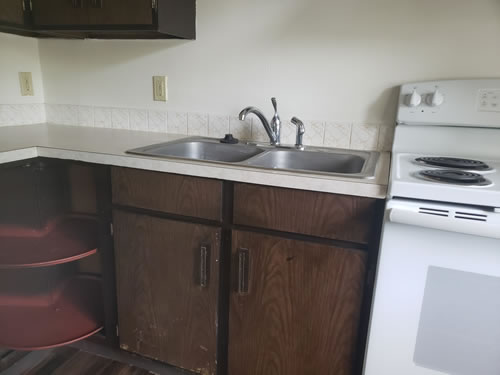 The lazy Susan on the left demands immediate attention.
So practical to stack things away and retrieve them at the flick of a finger -- and around we go!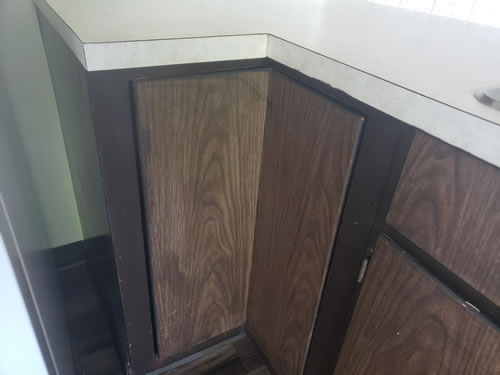 Now you see, now you don't. Every apartment should have a lazy Susan.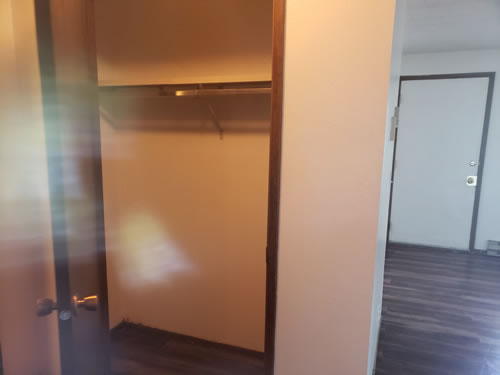 The large pantry in the kitchen provides ample storage near at hand.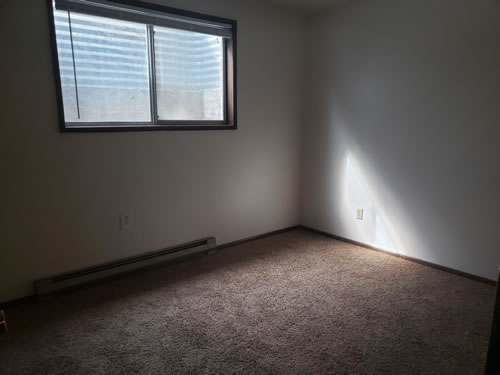 This is one of the bedrooms; its good-size window faces south.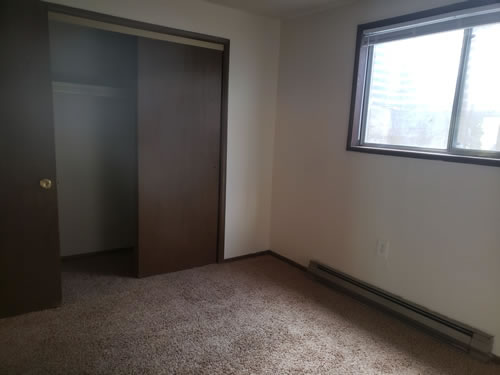 A large closet in the bedroom.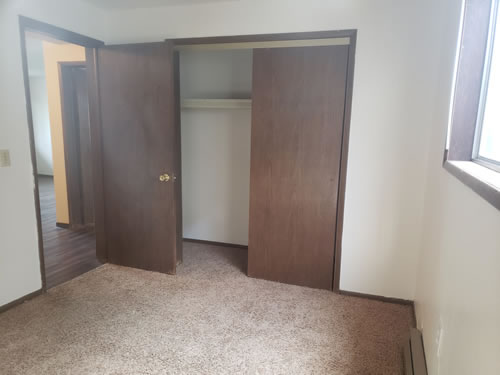 And this is the second bedroom; it, too, has a large window also facing south.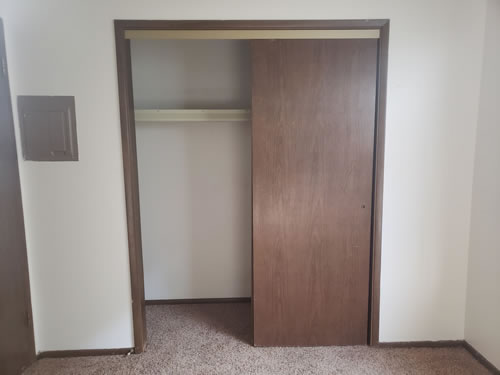 This is the closet in the second bedroom.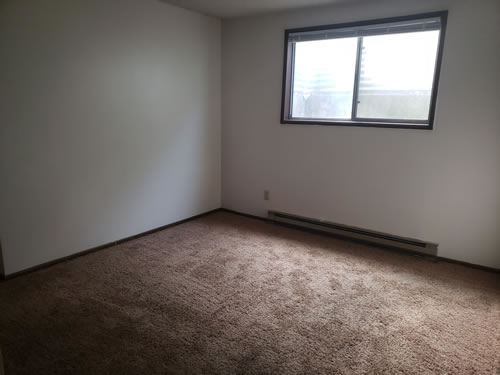 More bedroom photos.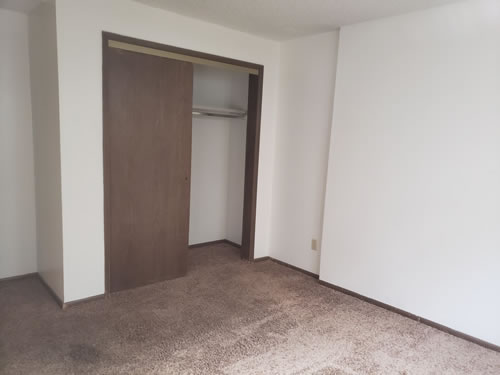 More bedroom photos.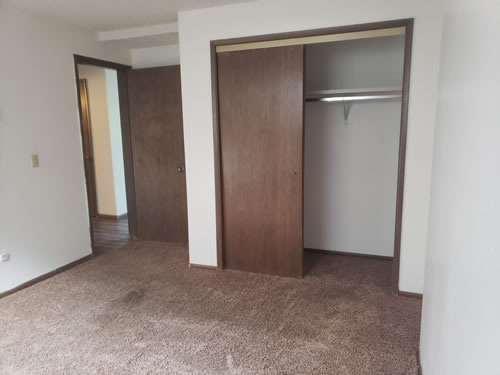 More bedroom photos.
This linen closet in the corridor, ensconsed between the bathroom and bedroom doors, is shy.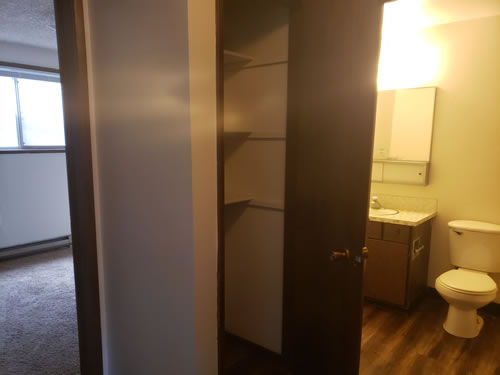 With a bit of coaxing, it reveals its secrets.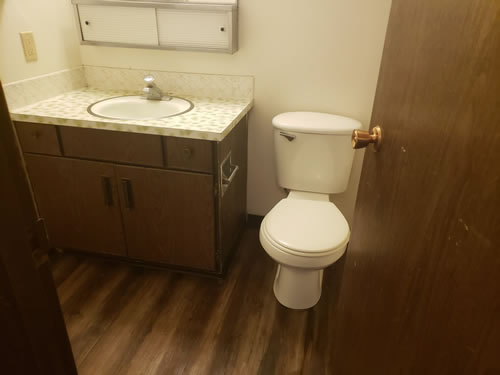 This bathroom floor kept clamoring "me too!" when the vinyl plank flooring was getting intalled elsewhere in the apartment.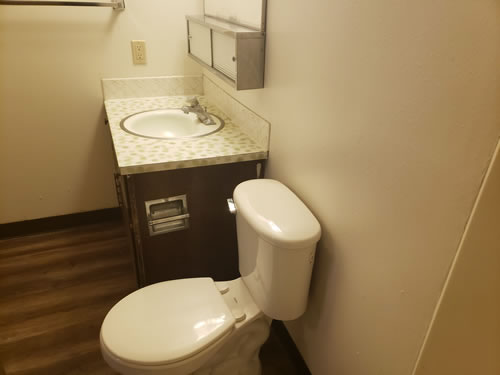 Laminated, satisfied and shut up.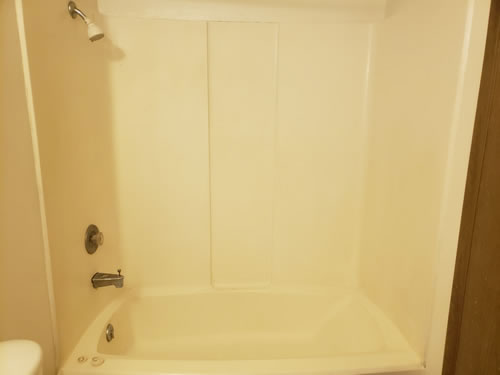 Contemporary, full tub-and-shower bathroom.
The Valley View apartments offer a studious environment close to campus; they feature unusual spaciousness, many closets, exceptional indoor quietness, are economical to heat and always reasonably priced. All Valley view apartments receive natural light from the north (living room, dining room and kitchen) and from the south (both bedrooms). This is a great setup for those in the know. Here's a
floor plan
of the apartment, and 
here
's is its location in the building.