THE VALLEY VIEW APARTMENTS:1325 Valley Road NE, apartment 33; Pullman, Wa 99163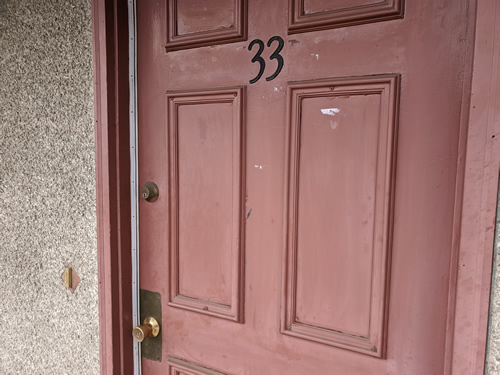 Apartment entry is on the second floor facing north (see it
here)
.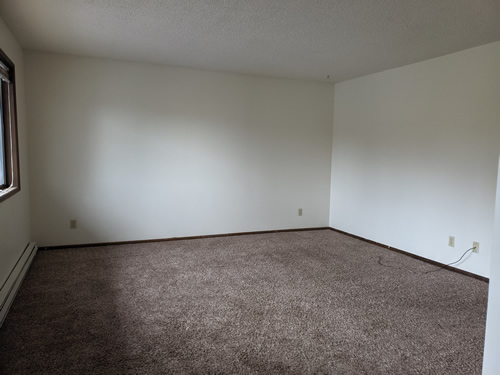 Truly spacious living room space.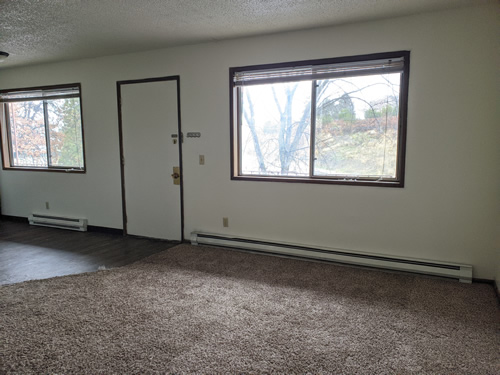 Enormous dual pane, picture windows in the living room and kitchen areas. This abundant access to natural lighting should be appreciated in our northern climate, especially during the winter days.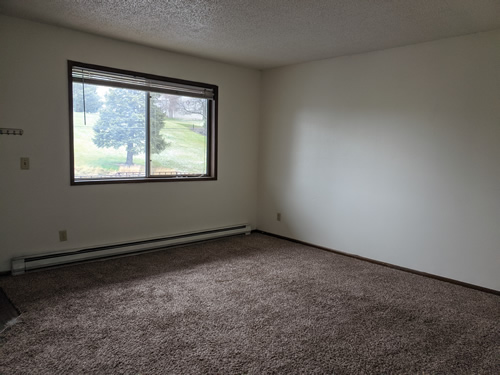 A corner of the large living room with the large dual pane window.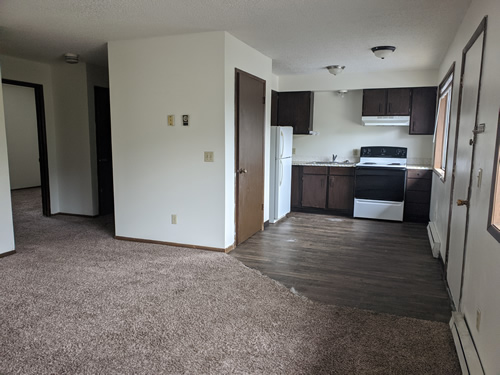 View from the living room: corridor leading to the bedrooms on the left, kitchen/dining area on the right.
Modern kitchen with ample cupboard and counter spaces, and reliable apartment appliances.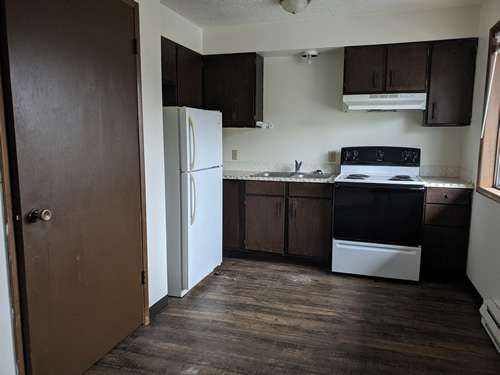 A super-nice touch: the kitchen floor is vinyl plank -- easy to clean and keep clean, healthful and good-looking. Note the large door on the left -- this is a large pantry.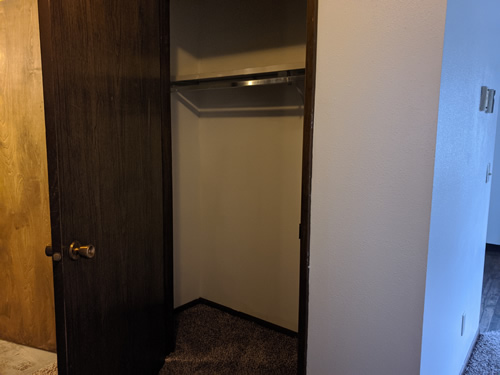 The pantry with the door open.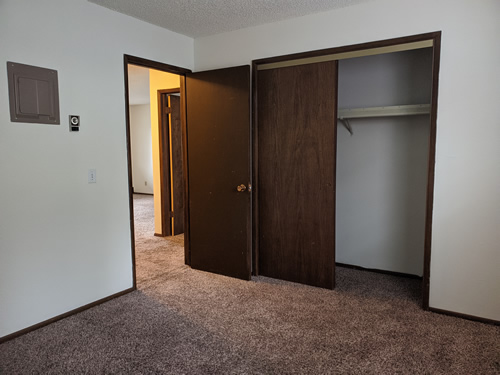 Bedroom view with a large closet and the corridor beyond.
Neat bedroom space.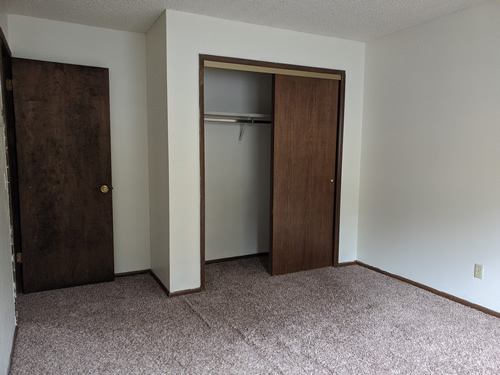 Bedroom.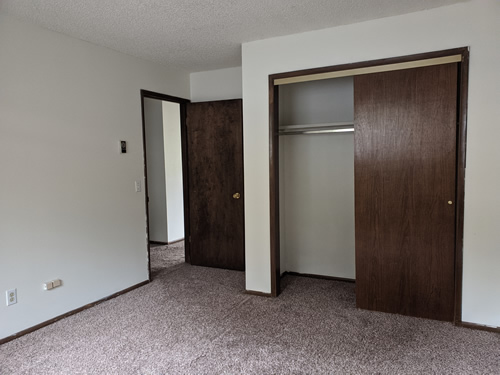 Bedroom with the interior corridor on the left.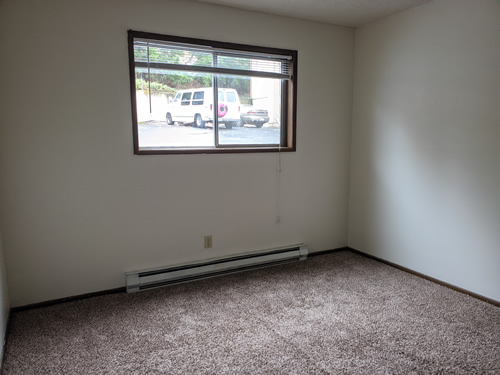 Another bedroom view. The special thing about the Valley View apartments is the natural lighting -- if the sun comes out anytime of the day, you'll capture it, as there are windows on the north and south sides.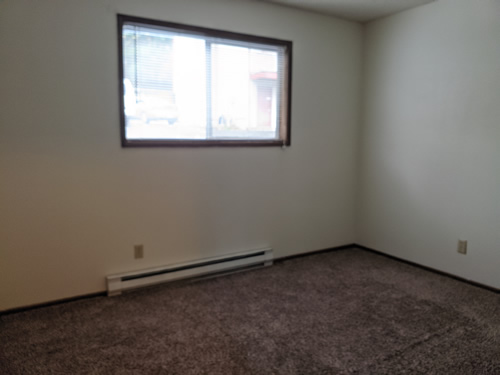 More bedroom pictures.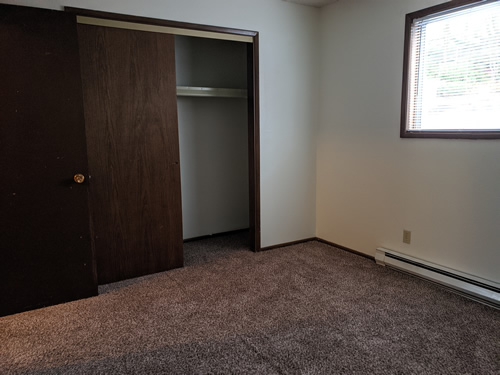 More bedroom pictures.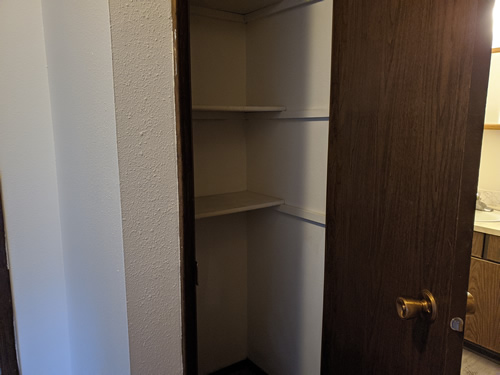 This sizeable linen closet is in the corridor just outside the bathroom.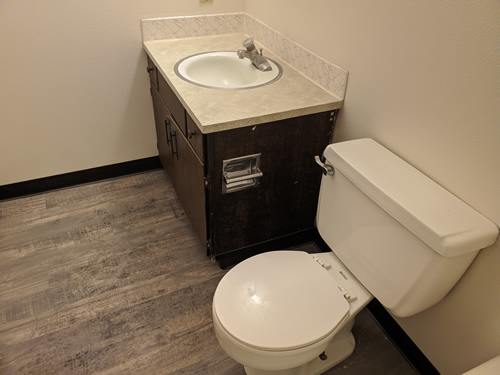 The bathroom floor, like the kitchen floor, is covered with vinyl plank. Nice!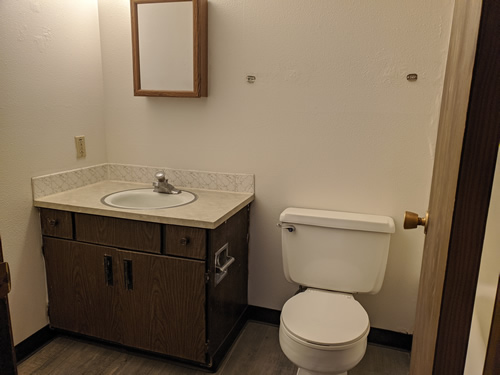 Contemporary, full tub-and-shower bathroom. 
One-piece bathroom surround, so easy to clean and keep clean, and good-looking. (For additional pictures see below.)
The Valley View apartments offer a studious environment close to campus; they feature unusual spaciousness, many closets, exceptional indoor quietness, are economical to heat and always reasonably priced. All Valley view apartments receive natural light from the north (living room, dining room and kitchen) and from the south (both bedrooms). This is a great setup for those in the know. Here's a
floor plan
of the apartment, and 
here
's is its location in the building.
BONUS PICTURES WITHOUT CAPTIONS: