THE VALLEY VIEW APARTMENTS: 1325 Valley Road NE, apartment 41; Pullman, Wa 99163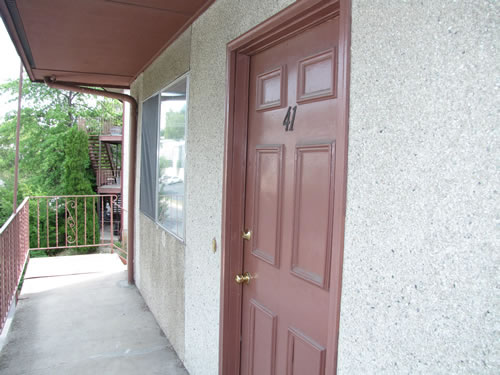 Balcony leading to the apartment which is on the third floor facing north (see it
here)
.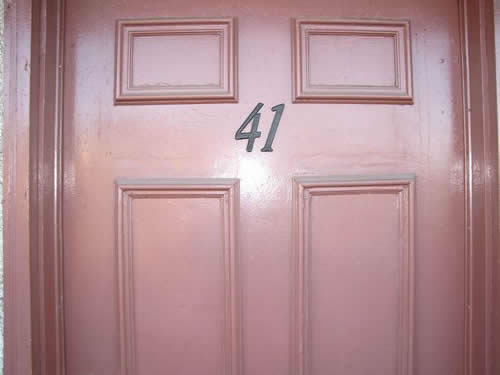 Apartment entry.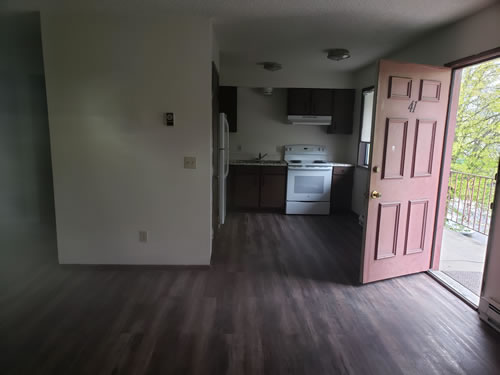 The front part of the apartment with uniform
vinyl plank flooring
spanning all but the bedrooms. Aesthetic value (=great looks), health value (=no mites and their likes, i.e., better breathing environment), cavernous space, awesome functionality (=so easy to clean and keep clean; no costly carpet cleaning!).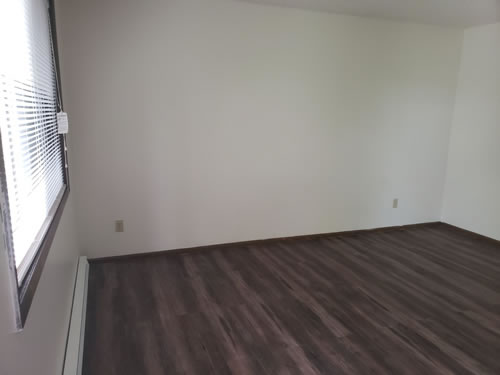 The living room sports a large dual pane window facing north, just like in the kitchen.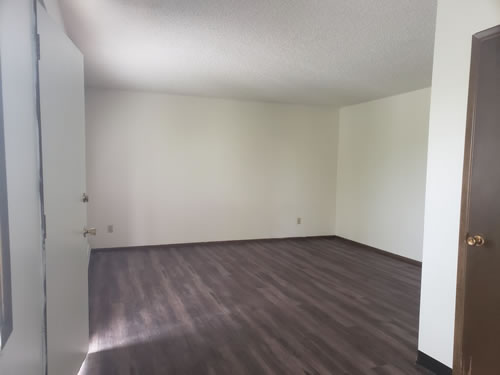 The spacious living room is impressive -- whole classes are sometimes gathered and even held here.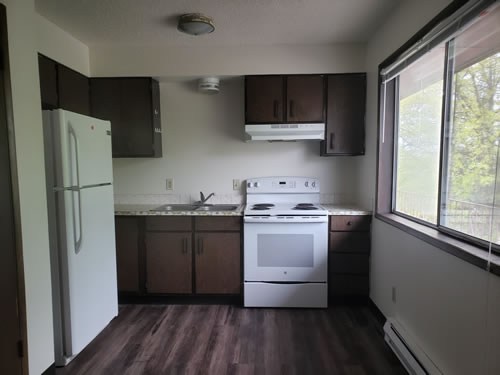 The kitchen has good appliances; there's a pantry on the left, and a large picture window with beyond-the-horizon viewing to break the monotony while waiting for that stew.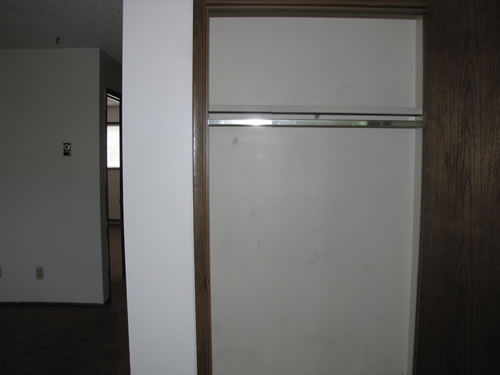 The Pantry.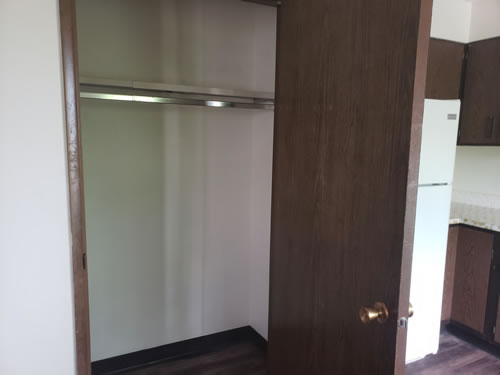 The pantry right off the kitchen -- efficient food stuff put-away.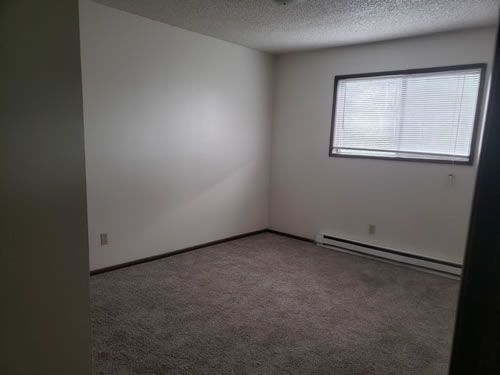 This is one of the bedrooms with a good-size window facing south.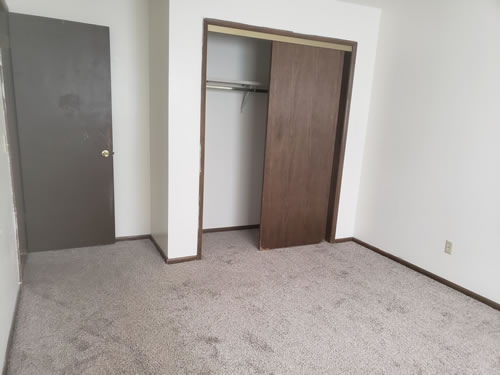 Another picture of the bedroom.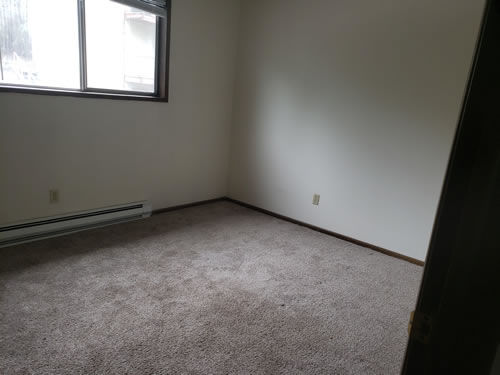 This bedroom too has a large window also facing south.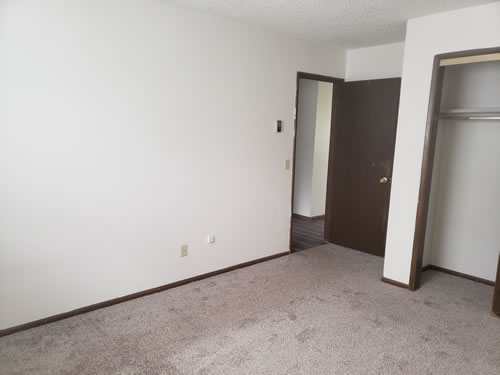 Bedroom.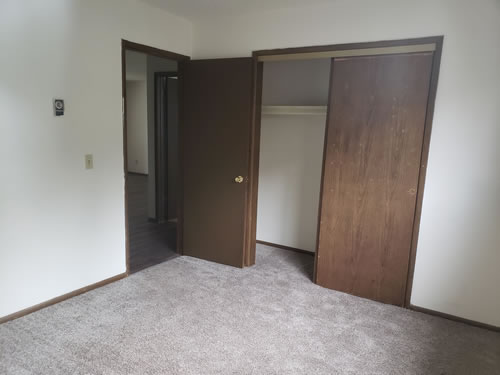 Bedroom.
The linen closet in the corridor.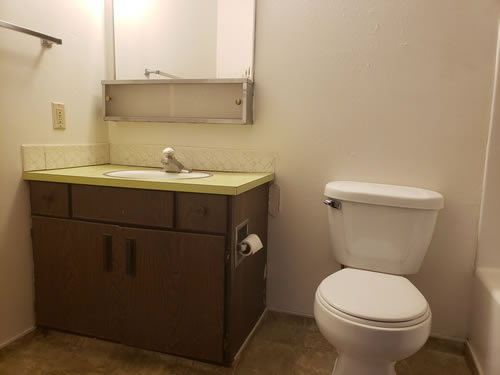 Contemporary, full tub-and-shower bathroom.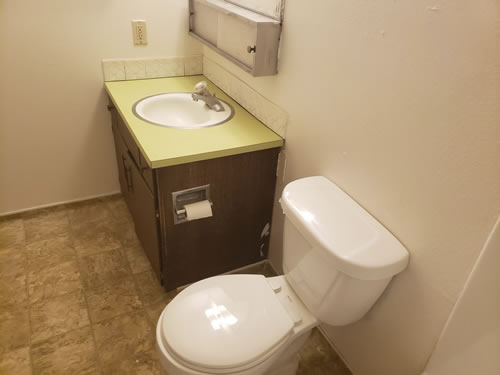 Contemporary, full tub-and-shower bathroom.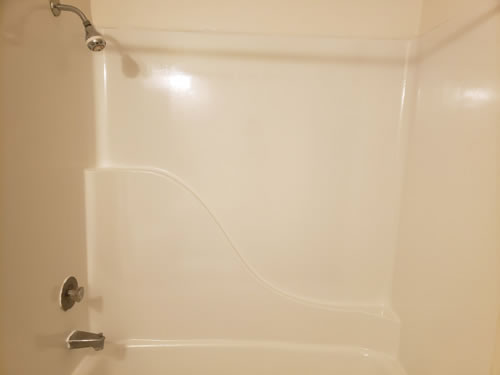 Contemporary, full tub-and-shower bathroom.
The Valley View apartments offer a studious environment close to campus; they feature unusual spaciousness, many closets, exceptional indoor quietness, are economical to heat and always reasonably priced. All Valley view apartments receive natural light from the north (living room, dining room and kitchen) and from the south (both bedrooms). This is a great setup for those in the know. Here's a
floor plan
of the apartment, and 
here
's is its location in the building.