THE VALLEY VIEW APARTMENTS: 1325Valley Road NE, apartment 56; Pullman, Wa 99163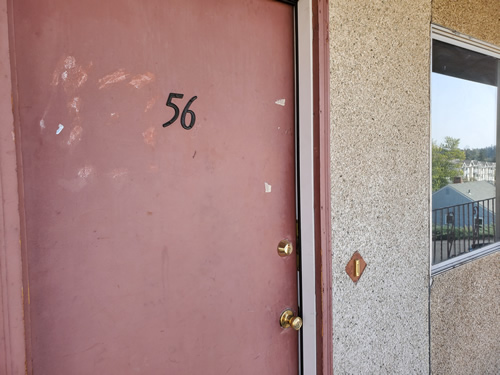 Apartment is in the middle of the back building, on the second floor, facing north (see it
here)
. The heating economy of this apartment cannot be surpassed, as it's surrounded (on the left, right, above and below) by other apartments.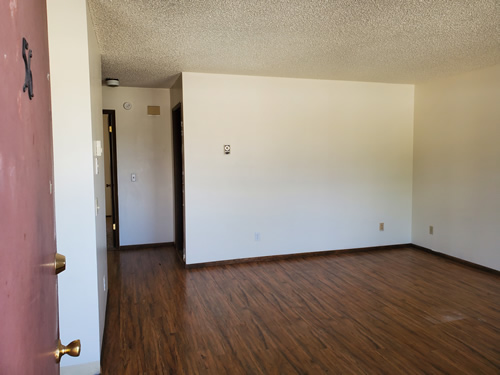 Apartment entry: the vinyl plank flooring is breathtaking in appearance, unbeatable in healthfulness and ease of maintenance. No carpet cleaning bills -- this is a true discount right off the bat!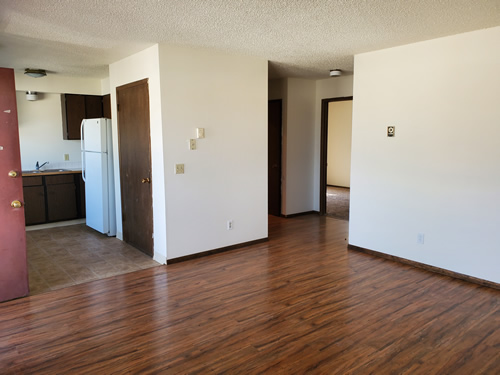 Panoramic shot: the kitchen on the left with the vinyl flooring gliding the corridor towards the bathroom and bedrooms.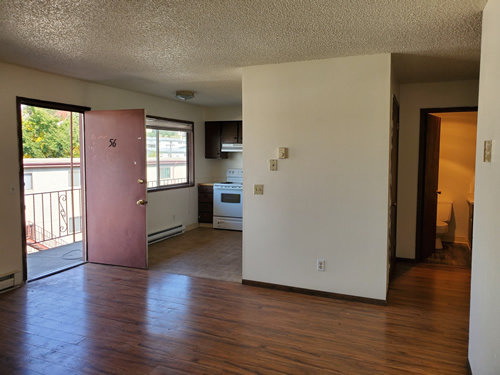 Wow! This is a neat living space!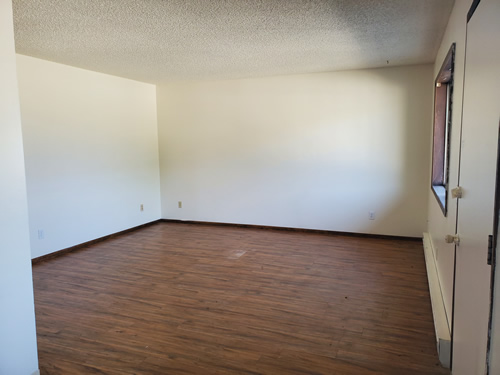 This shot aims to highlight the vastness of the living room. You can do a lot with this space.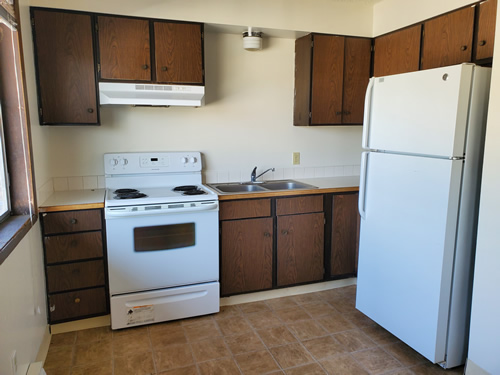 Cozy kitchen with great appliances, double sink and plenty of cupboard space.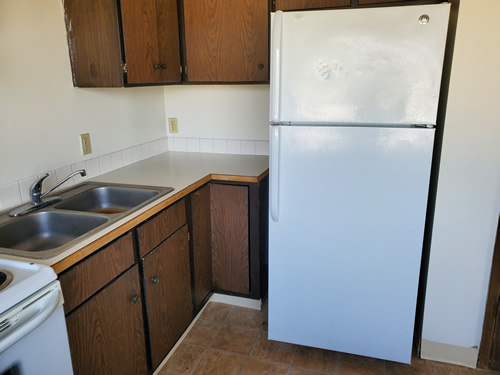 Sizeable fridge for all your refrigeration needs.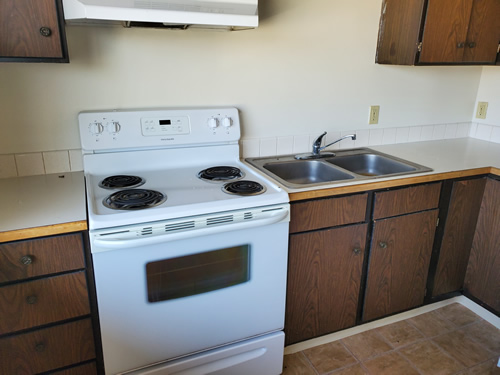 Tried and true appliances for hassle-free living.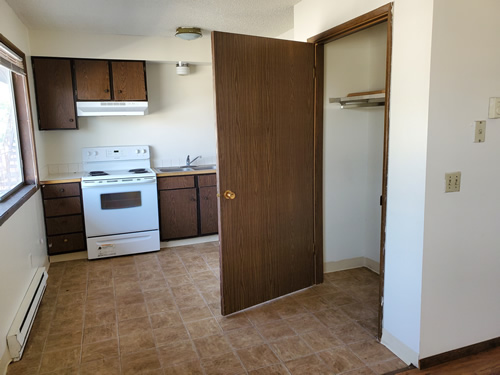 A huge pantry right in the kitchen -- you can stash a lot in here.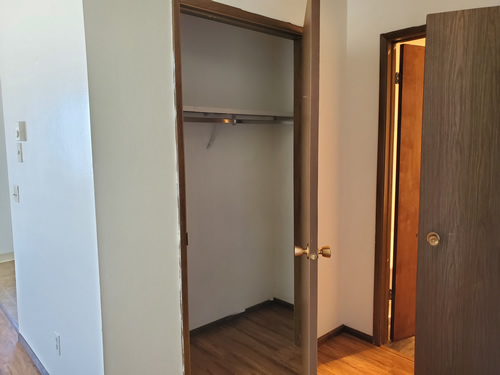 A large closet in the corridor will surely prove to be very useful.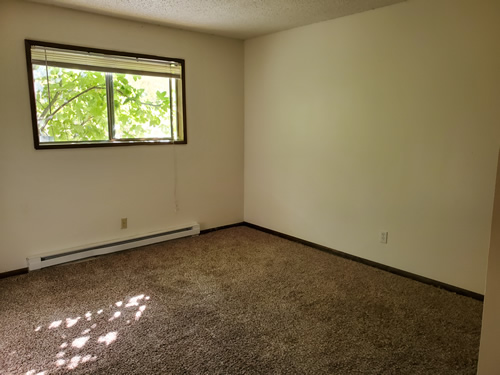 Bedroom with windows facing south for excellent afternoon natural lighting conditions.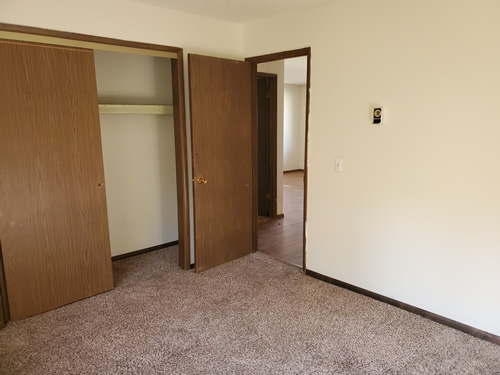 Large bedroom closets to house clothing and more.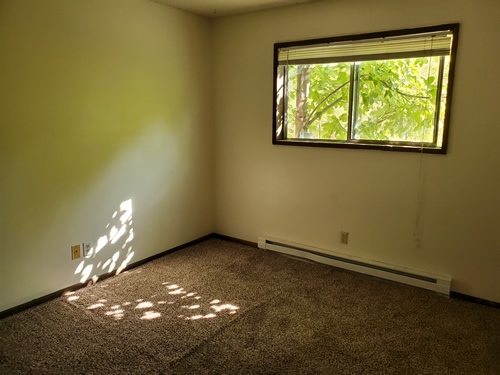 More bedroom pictures.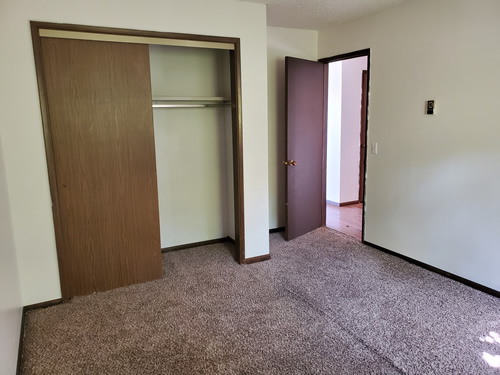 One of the bedrooms with a glimpse of the vinyl-planked corridor.
Peaceful, naturally-lit bedroom privacy.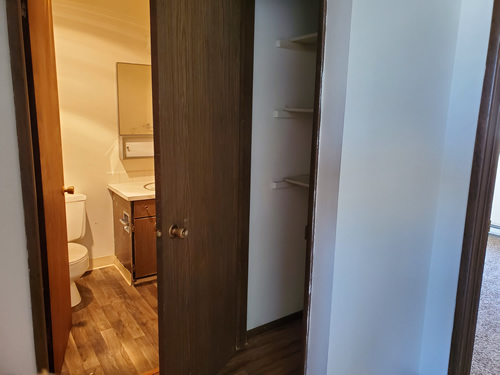 In the corridor in front of the bathroom with yet another closet, a linen closet.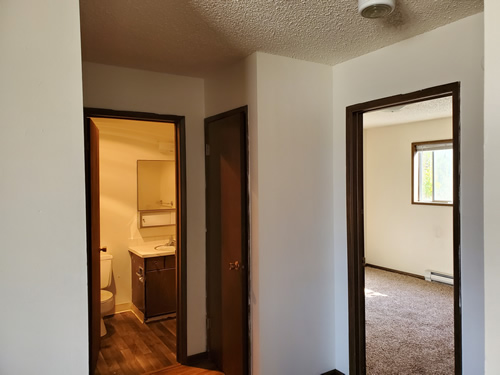 The bathroom on the left; one of the bedrooms on the right.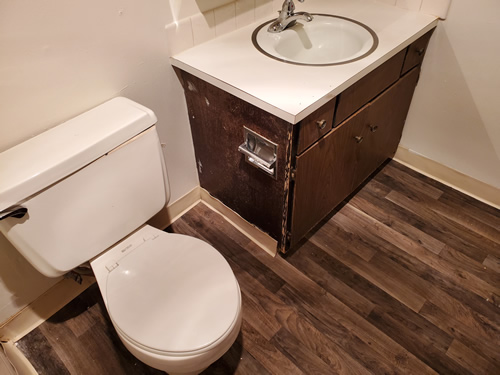 Contemporary, full tub-and-shower bathroom. Note the vinyl plank flooring extends to the bathroom!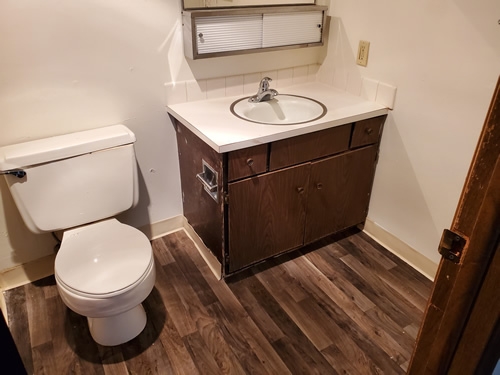 Contemporary, full tub-and-shower bathroom.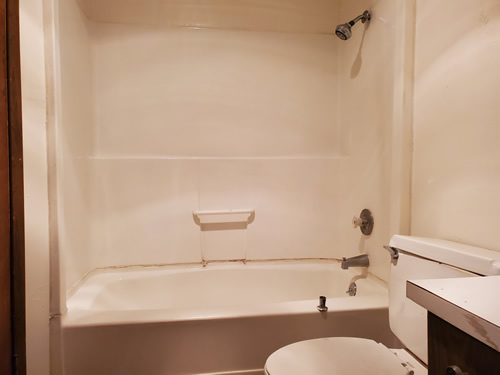 Contemporary, full tub-and-shower bathroom.
The Valley View apartments offer a studious environment close to campus; they feature unusual spaciousness, many closets, exceptional indoor quietness, are economical to heat and always reasonably priced. All Valley view apartments receive natural light from the north (living room, dining room and kitchen) and from the south (both bedrooms). This is a great setup for those in the know. Here's a
floor plan
of the apartment, and 
here
's is its location in the building.