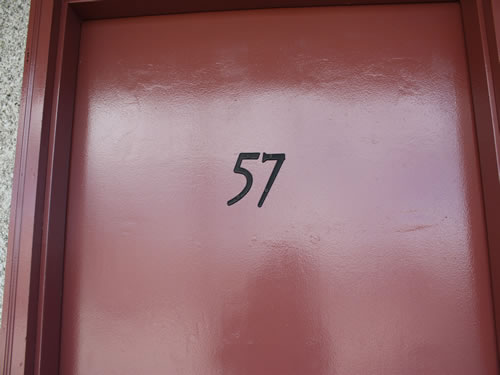 Apartment entry is on the third floor and faces north (see it
here)
.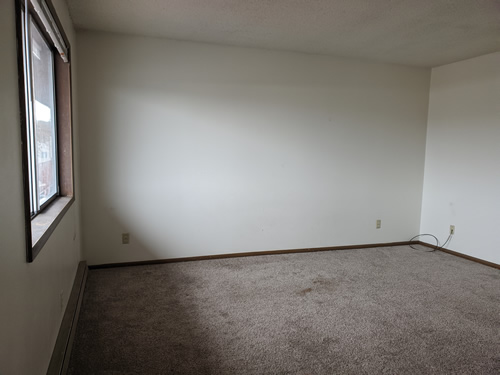 View of the large living room as you enter at your left.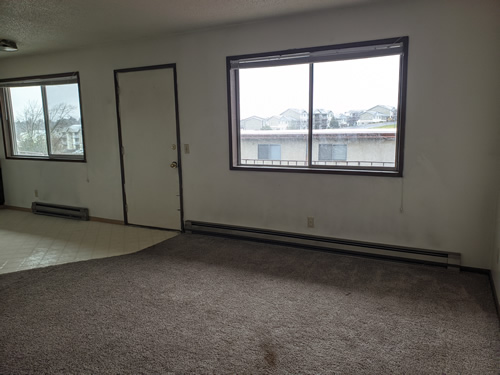 The front of the apartment as seen from the living room. Two large dual pane picture windows invite a rich supply of natural light, so necessary for our habitat quality. Possibly some of the most panoramic views are to be seen from here.: front of the apartment with two large picture windows.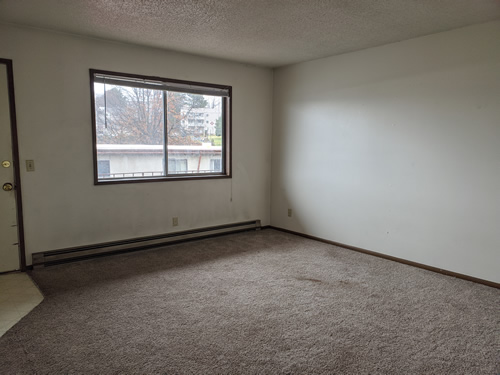 More living room space than you know what to do with.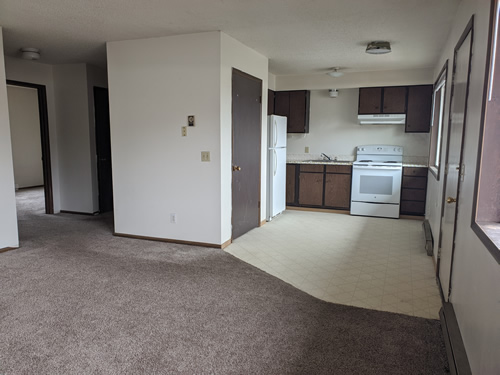 The kitchen/dining area with its own picture window, good appliances and pantry on left center (door closed). There is also a huge closet behind the pantry in the corridor on the way to the bathroom.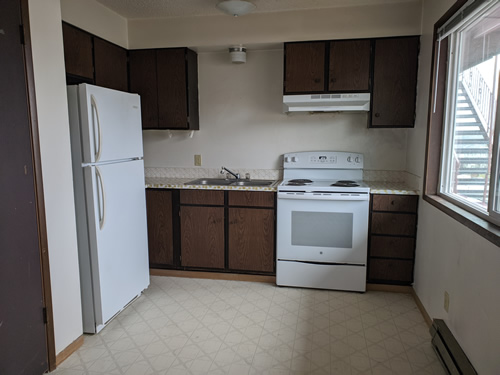 NIce-looking, modern apartment kitchen. Efficient and functional with its own abundant supply of natural lighting.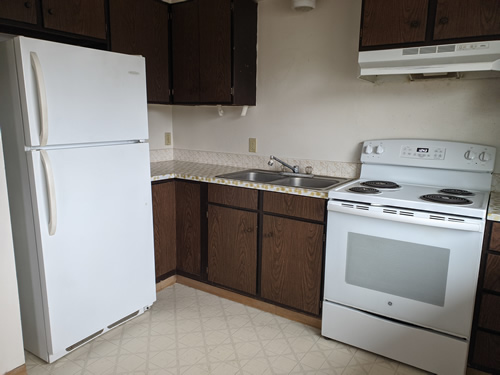 Apartment appliances you can count on.
This pantry can shut away a lot.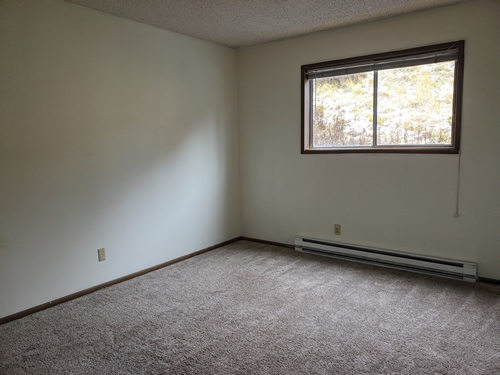 Bedrooms: sizeable window.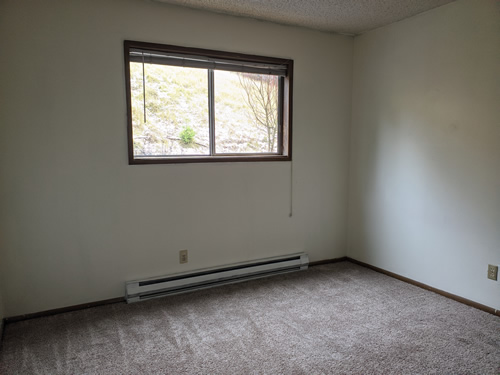 Another angle of one of the bedrooms. Each bedroom has a window facing south. The huge living room and kitchen windows face north. Gather up all the daylight you need!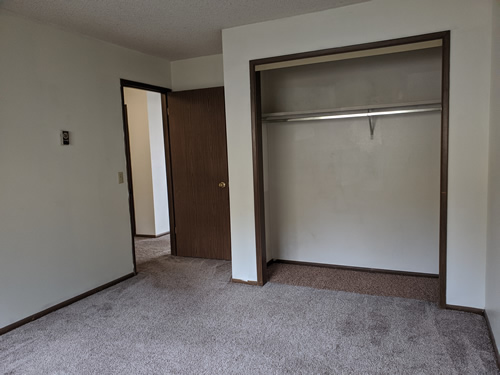 Large open-style bedroom closet.
Large open-style bedroom closet for those in a hurry.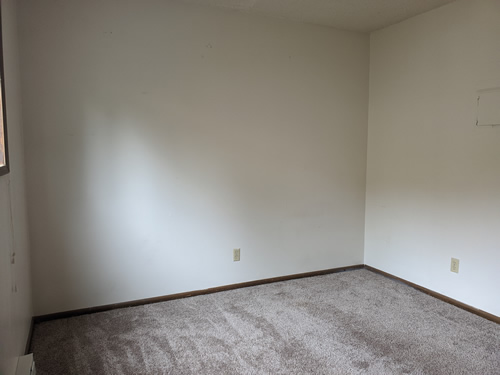 Cozy, inviting bedroom space.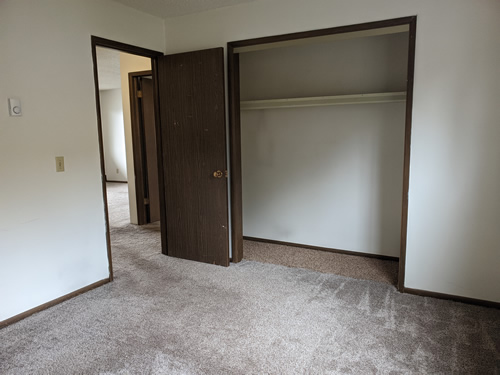 Bedroom angles.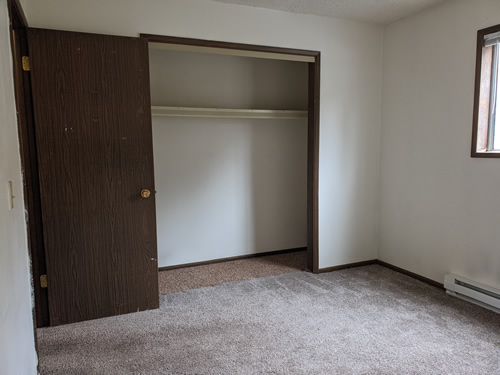 Bedroom angles.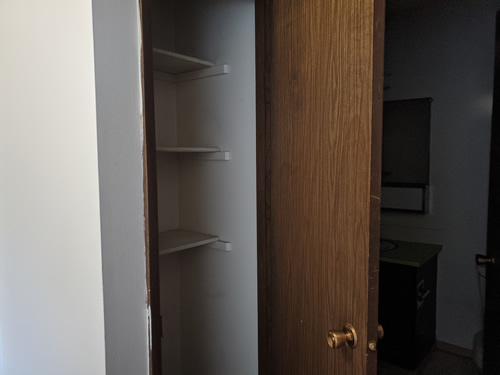 Linen closet in corridor.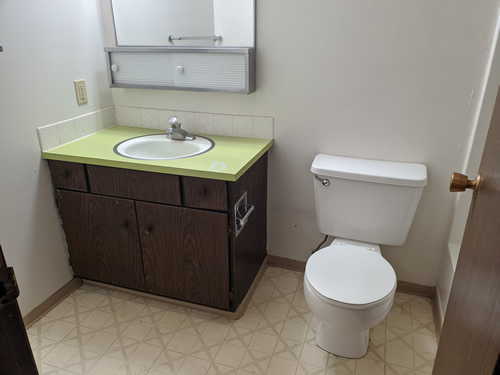 Contemporary, full tub-and-shower bathroom.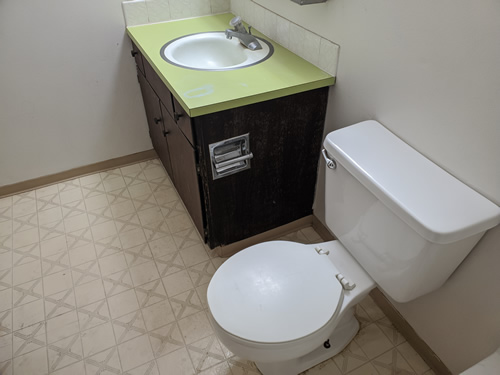 Contemporary, full tub-and-shower bathroom.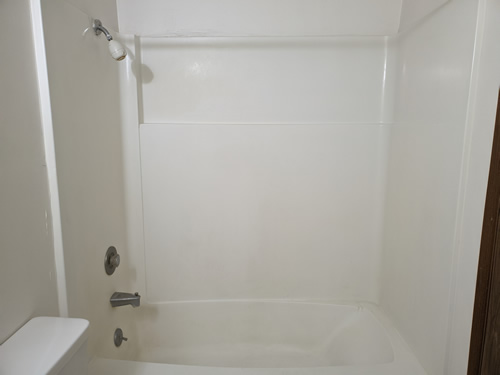 Contemporary, full tub-and-shower bathroom. Single-piece surround, for clean looks and cleaning ease.
The Valley View apartments offer a studious environment close to campus; they feature unusual spaciousness, many closets, exceptional indoor quietness, are economical to heat and always reasonably priced. All Valley view apartments receive natural light from the north (living room, dining room and kitchen) and from the south (both bedrooms). This is a great setup for those in the know. Here's a
floor plan
of the apartment, and 
here
's is its location in the building.