THE VALLEY VIEW APARTMENTS: 1325 Valley Road NE, apartment 59; Pullman, Wa 99163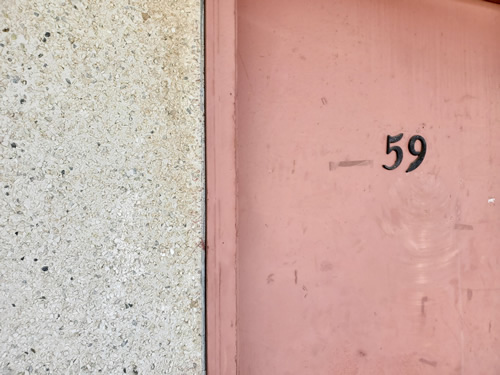 Apartment is on the first floor in the back building and faces north (see its location
here)
.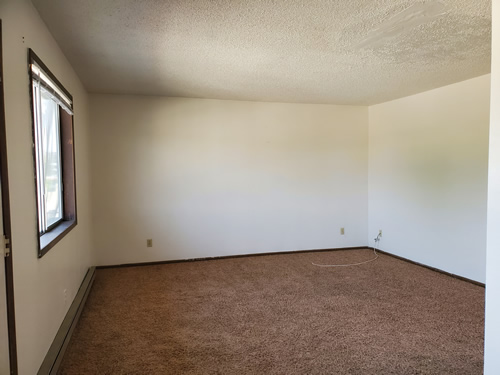 A very spacious living room -- some tenants who happen to be teachers occasionally use this space as a classroom.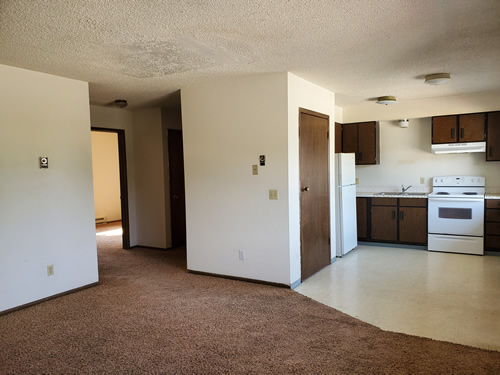 A panoramic view from the living room: the corridor with a peek to one of the bedrooms and the dining/kitchen area.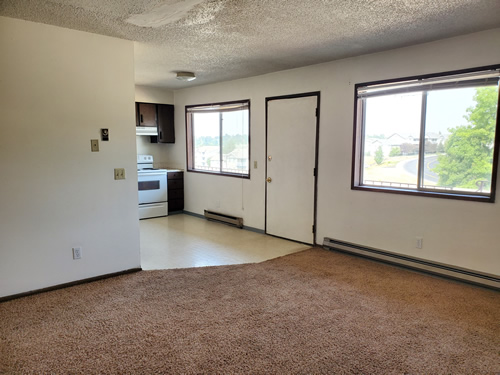 The cheery front of the apartment. Two huge dual pane picture windows invite an enormous amount of natural light in, so good for your mood, health and vision.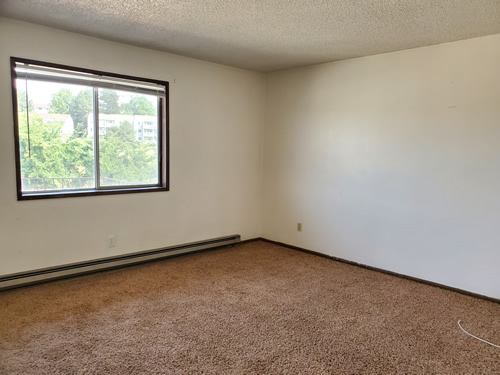 A corner of the living room.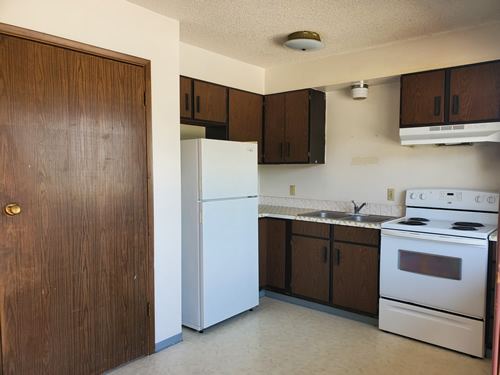 This lovely kitchen is tried and true contemporary apartment design. Numerous cabinets high and low, and reliable apartment appliances. The closed door on the left is the large pantry.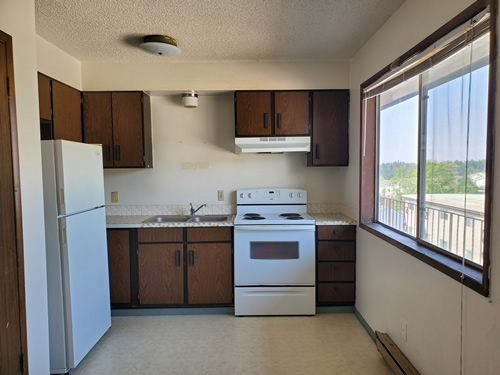 Another view of the elegant kitchen graced by the large dual pane window. This is also the dining area. You can do a lot of good-light reading here. Let the light come from over your left shoulder.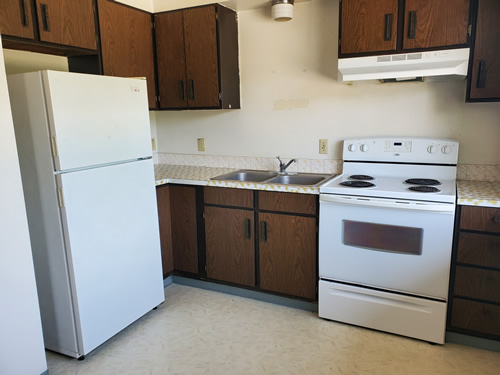 One more kitchen picture.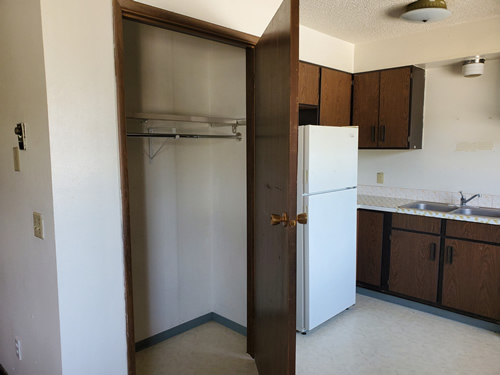 This convenient pantry (door open) is by the kitchen/dining area.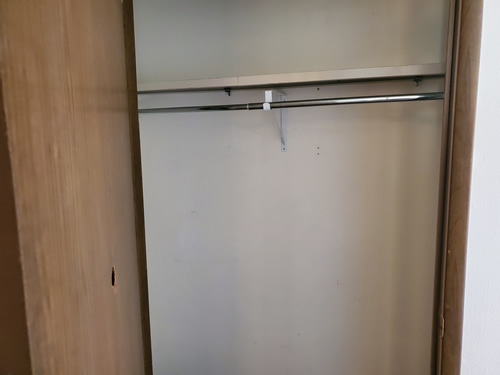 Large corridor closet. Valley View apartments have several closets -- an unusual feature.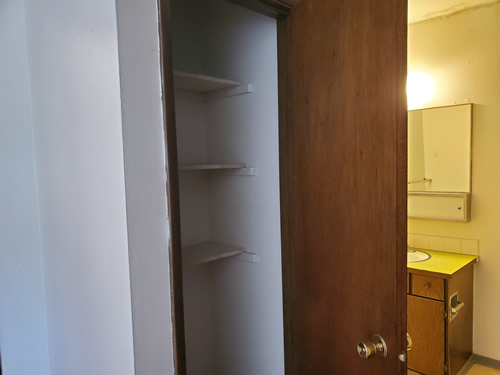 Linen closet located between the bathroom and the entry to one of the apartments.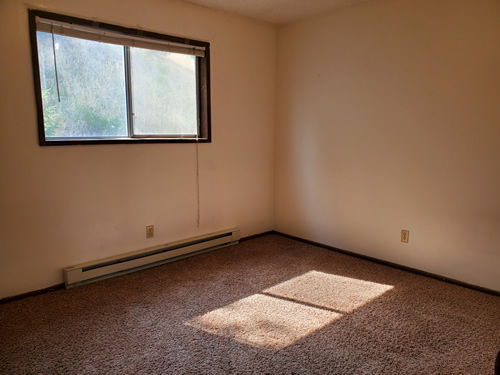 The bedroom has southern light exposure. You need it during the second half of the day during those gloomy winter days. Find peace and quiet here. Exercise and regenerate.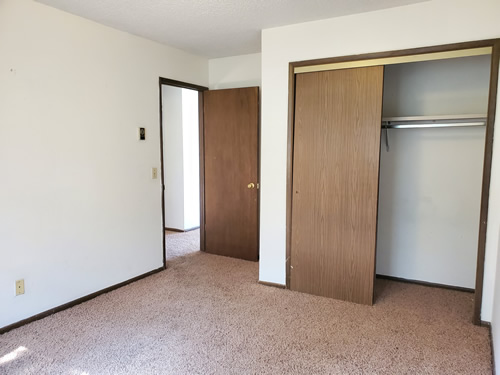 Large bedroom closet. A glimpse of the corridor leading to the bathroom and the front of the apartment.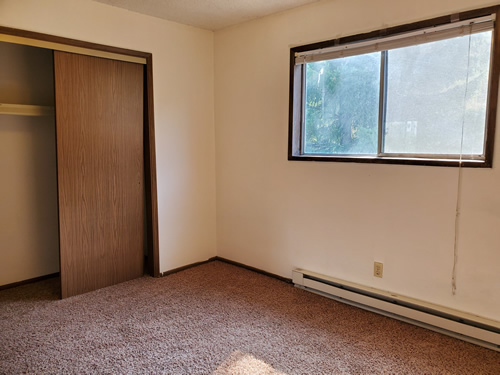 Each bedroom has its own largish window for all the natural light blessedness needed for proper living.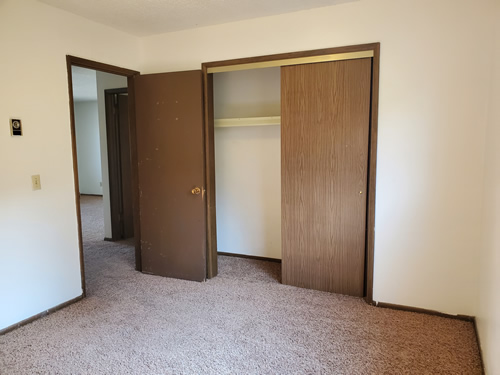 Another bedroom picture with the large closet.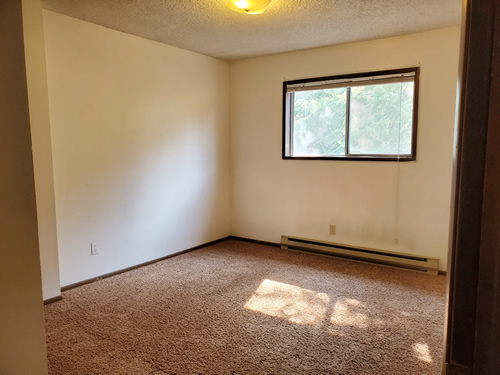 More bedroom shots -- comfortable.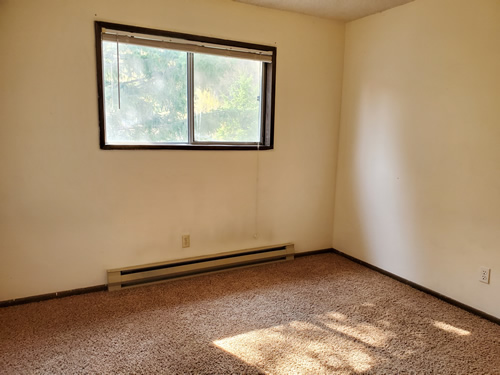 More bedroom shots -- cozy and inviting.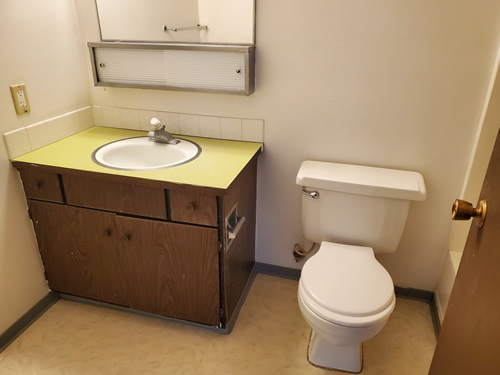 Contemporary, standard apartment bathroom design.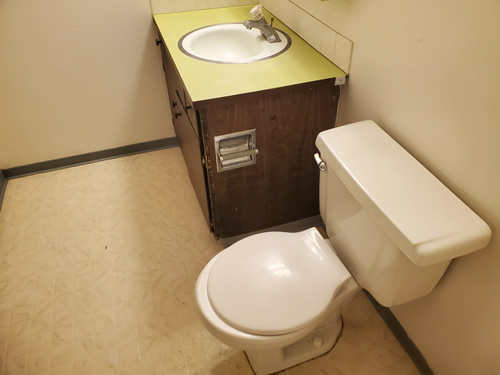 Another bathroom angle.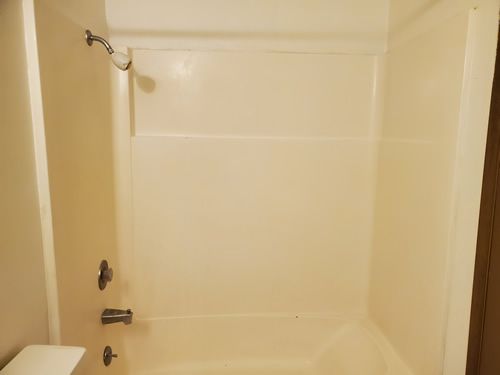 Complete tub-and-shower. Fiberglass tub surround, good-looking and easy-to-clean and keep clean.
The Valley View apartments offer a studious environment close to campus; they feature unusual spaciousness, many closets, exceptional indoor quietness, are economical to heat and always reasonably priced. All Valley view apartments receive natural light from the north (living room, dining room and kitchen) and from the south (both bedrooms). This is a great setup for those in the know. Here's a
floor plan
of the apartment, and 
here
's is its location in the building.