THE VALLEY VIEW APARTMENTS: 1325 Valley Road NE, apartment 61; Pullman, Wa 99163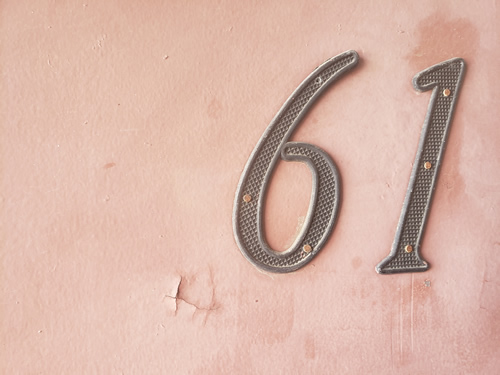 Entry to the apartment is in the Back Building, third floor and faces north (see it
here)
.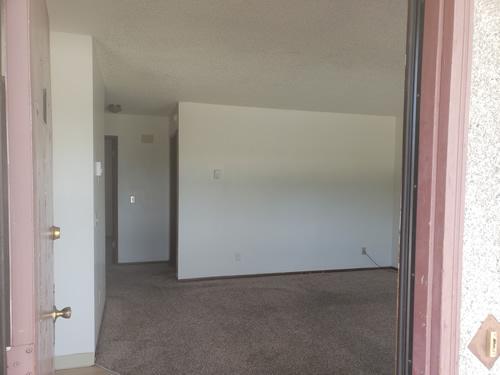 Entering the living room.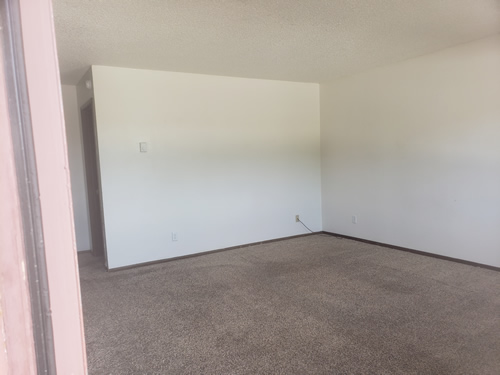 The living room's spaciousness captures the eye.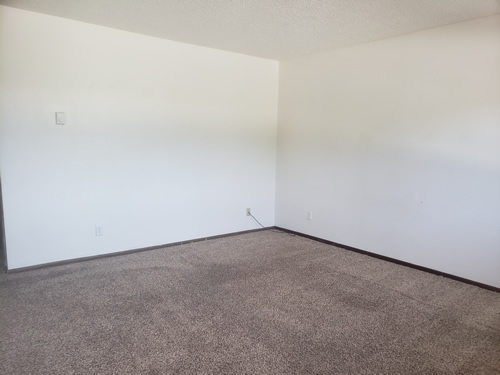 It's really cavernous.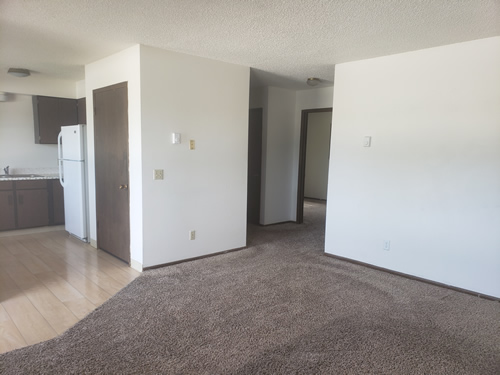 Standing in the living room: the vastness of this apartment makes a statement.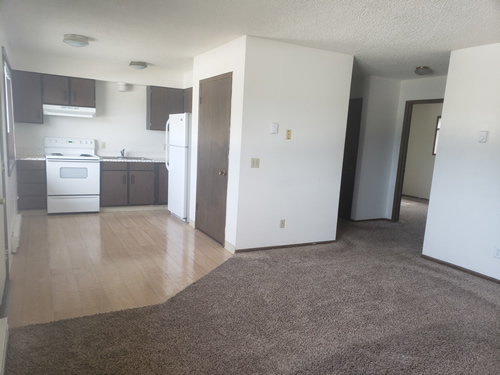 The kitchen on the left with its beautiful laminate flooring, the bedrooms on the right.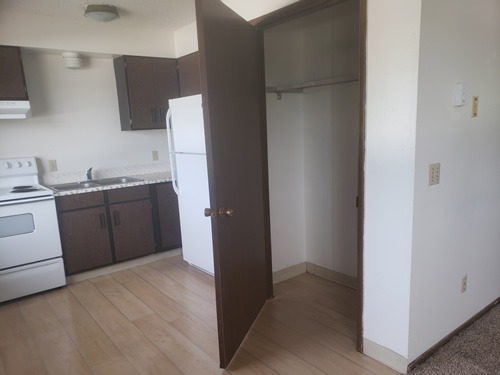 A large pantry right in the kitchen just as it should be.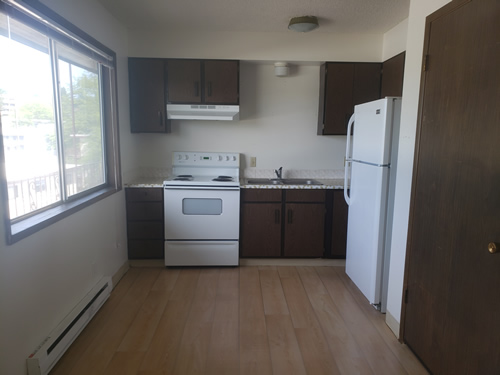 This is the dining area awash in natural light from the large picture window. Nice spot to nourish the body and mind.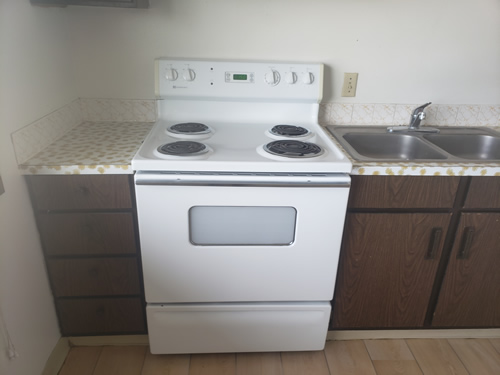 Good appliances.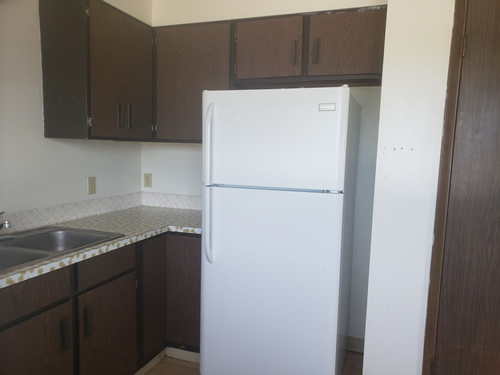 Ample cupboard space.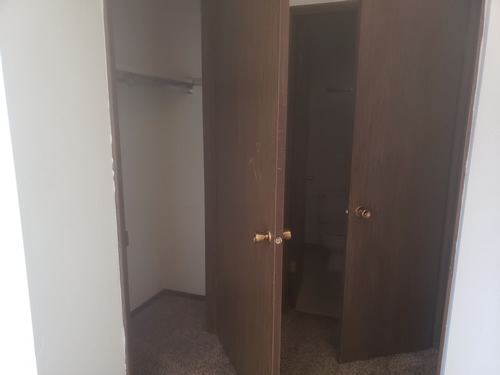 A coat closet in the corridor.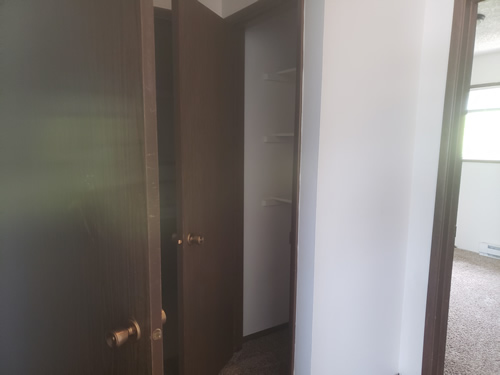 A linen closet in the corridor.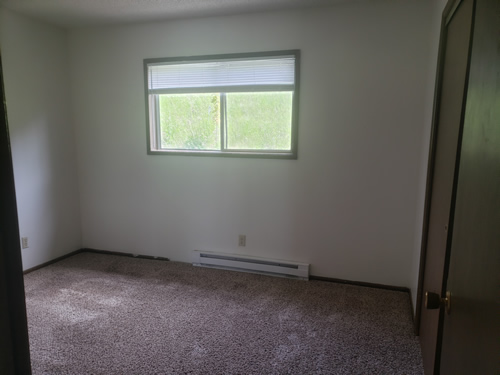 The bedrooms have a south source of light.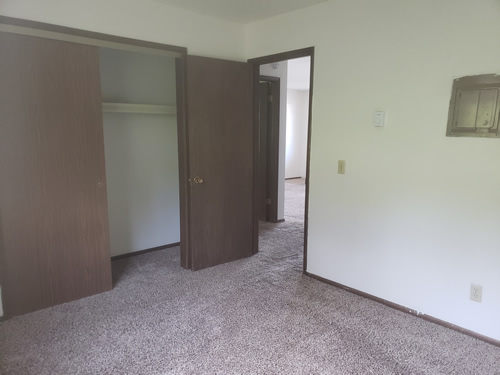 Large bedroom closets.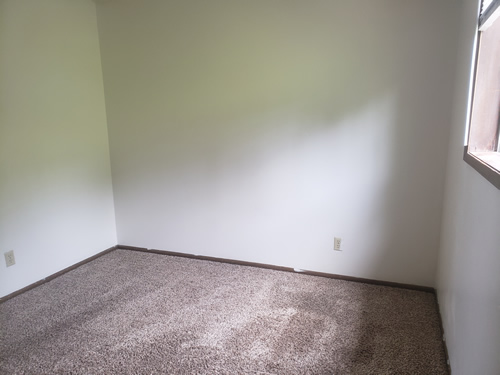 Plenty of bedroom space.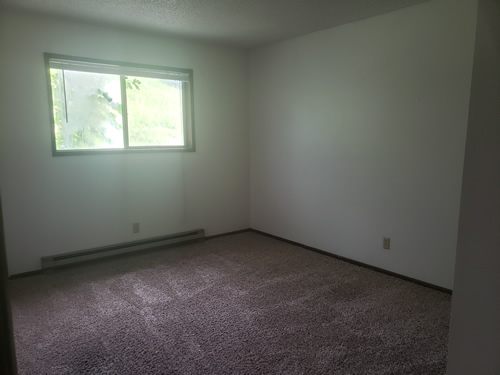 The second bedroom with a southern source of natural light.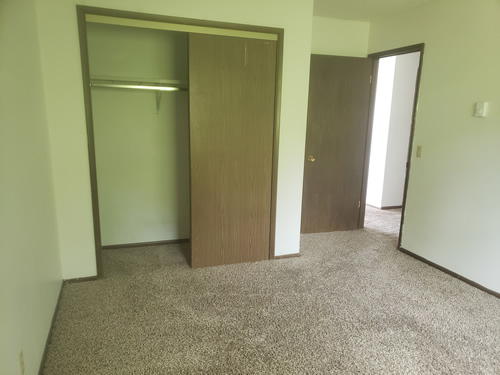 Good size bedroom closet. (Lots of closet space in this unit -- have you noticed?)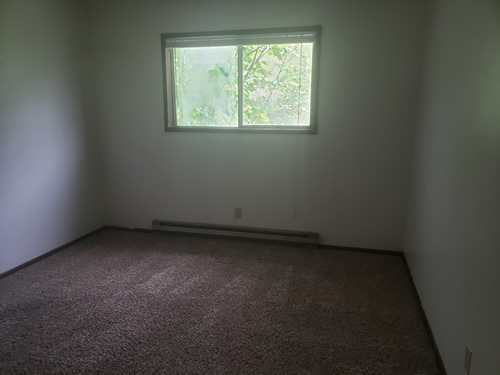 A comfortable, inviting environment.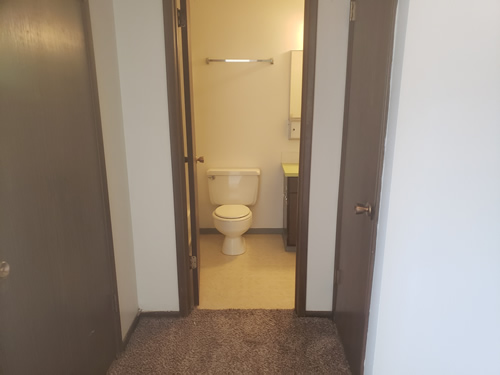 The bathroom as seen from the corridor.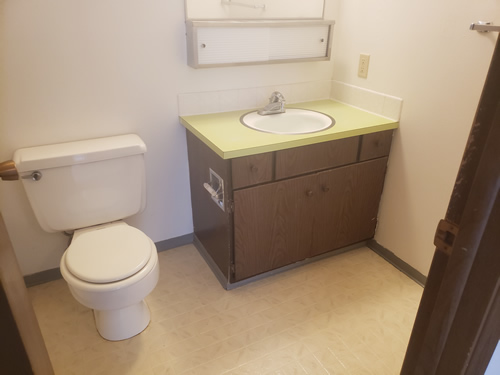 Standard tub-and-shower bathroom.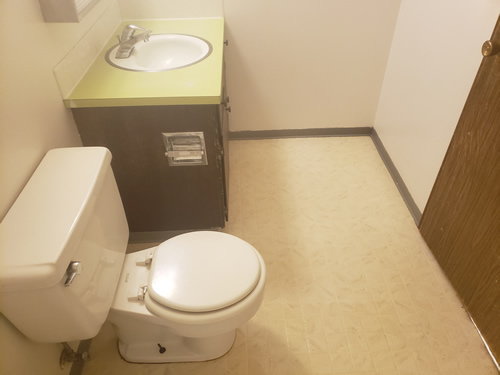 Standard tub-and-shower bathroom.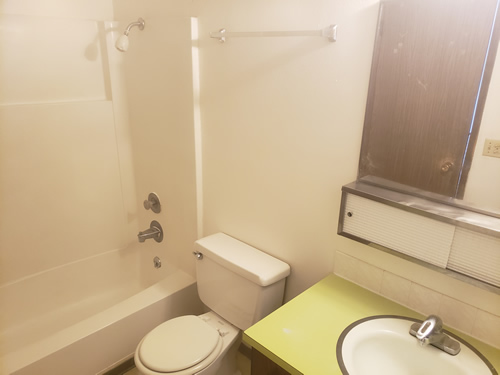 Standard tub-and-shower bathroom.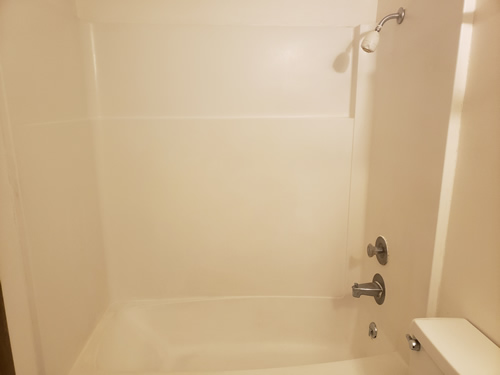 Standard tub-and-shower bathroom.
The Valley View apartments offer a studious environment close to campus; they feature unusual spaciousness, many closets, exceptional indoor quietness, are economical to heat and always reasonably priced. All Valley view apartments receive natural light from the north (living room, dining room and kitchen) and from the south (both bedrooms). This is a great setup for those in the know. Here's a
floor plan
of the apartment, and 
here
's is its location in the building.