THE VALLEY VIEW APARTMENTS: 1425 Valley Road NE, apartment 20; Pullman, Wa 99163
The Valley View Apartments community consists mostly of two-bedroom apartments (55 two-bedrooms, 8 one-bedrooms). The one-bedroom units here are a hybrid between a two-bedroom and a one-bedroom. In fact, they're like a two-bedroom apartment with only the second bedroom missing: they have two front windows -- the typical one-bedroom has only one; they have five closets -- the typical one-bedroom has three. Compare here:
Valley View Floorplans
. It's no wonder they are in great demand. The fortunate occupants of these apartments don't let go easily unless unless they leave the area; they usually pass them on to friends in the waiting.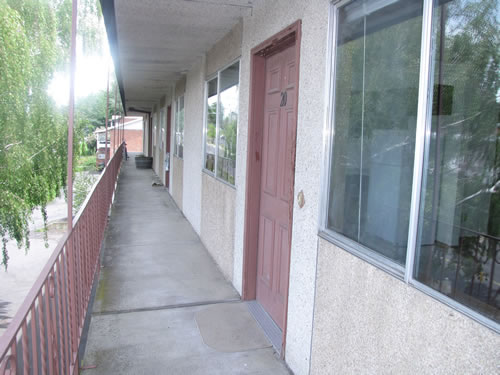 Apartment entry is on the third floor facing north (see it
here).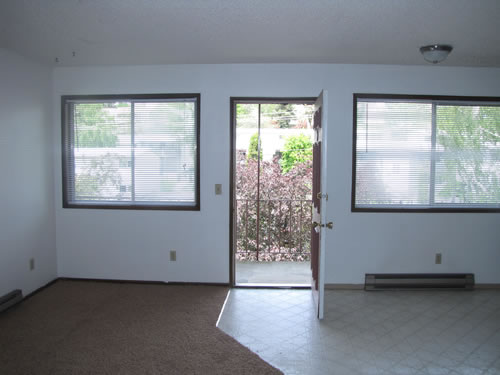 The front of the apartment with two large picture windows viewed from the living room.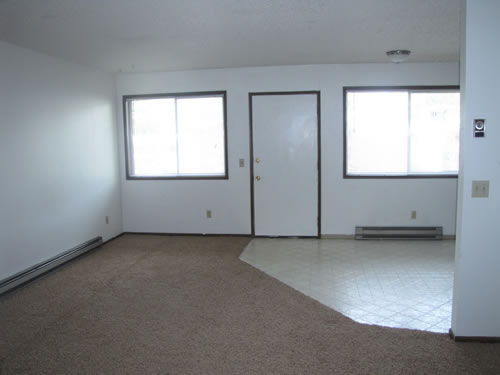 The living room with the dining area on the right.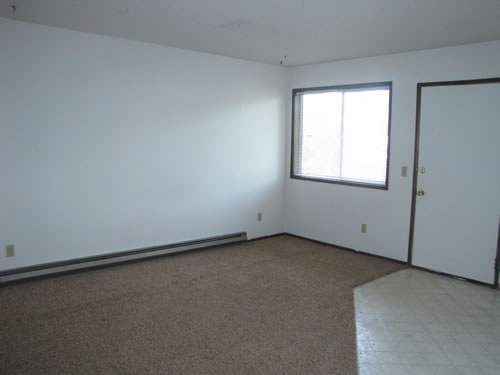 Turning left, another part of the living room.
Turning further left another angle of the large living room.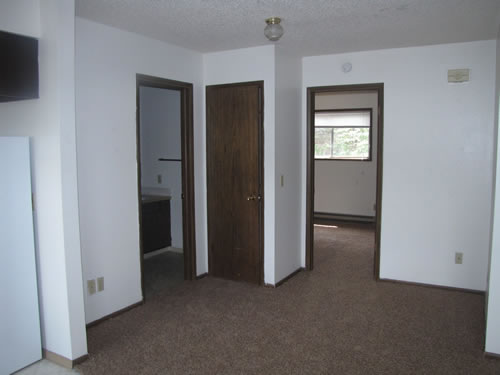 View from the living room: looking into the bedroom beyond.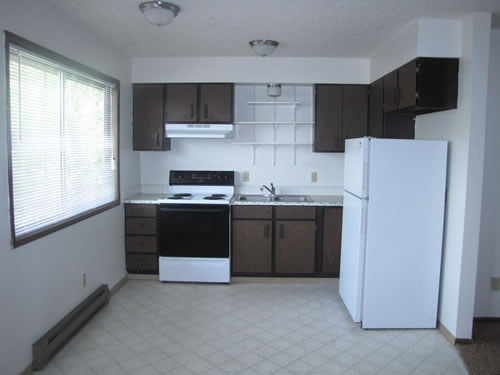 Lovely kitchen with good appliances and ample cabinet space. This area is the dining room with a large picture window.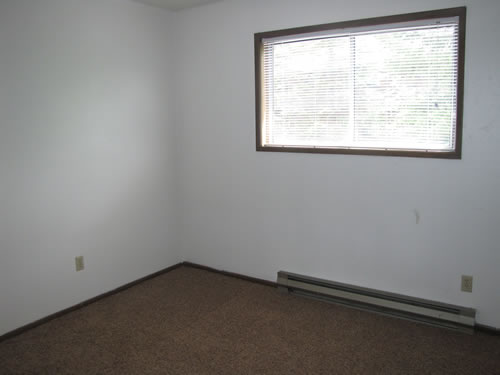 The bedroom with a good-size window.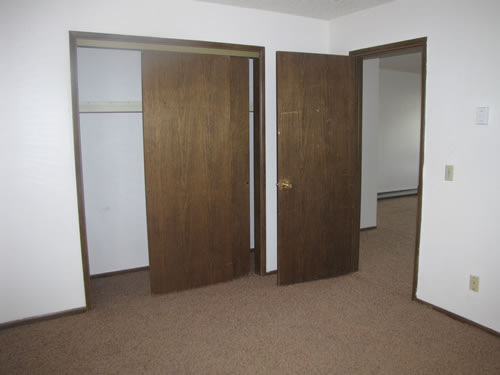 A sizeable bedroom closet with a peek of the living room on the right.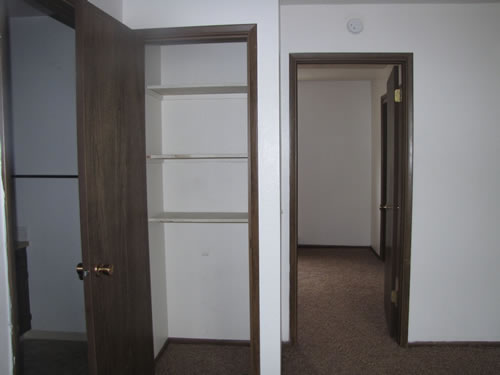 Linen closet just outside the bathroom with the corridor on the right.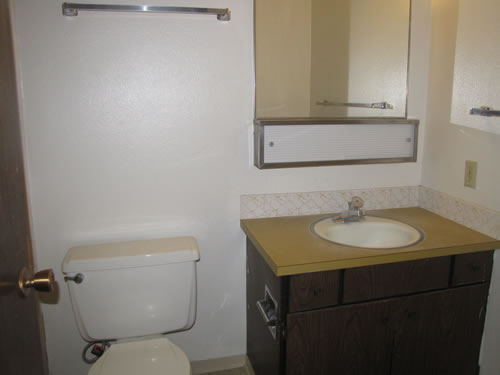 Contemporary, full bathroom with tub-and-shower.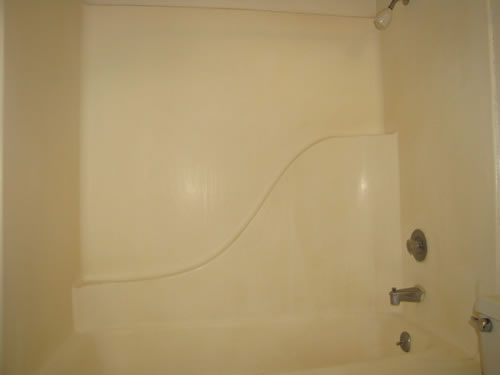 Contemporary, full tub-and-shower bathroom.
The Valley View apartments offer a studious environment close to campus; they feature unusual spaciousness, many closets, exceptional indoor quietness, are economical to heat and always reasonably priced. All Valley view apartments receive natural light from the north (living room, dining room and kitchen) and from the south (both bedrooms). This is a great setup for those in the know. Here's a
floor plan
of the apartment, and 
here
's is its location in the building.