THE VALLEY VIEW APARTMENTS: 1425 Valley Road NE, apartment 5; Pullman, Wa 99163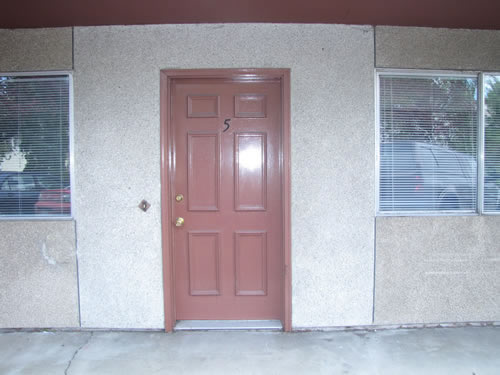 Apartment entry is on the ground floor, facing north (see it
here).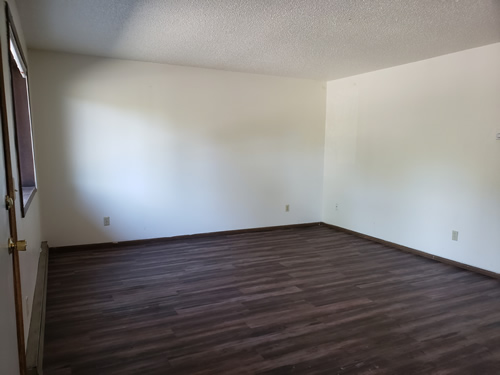 Spacious living room showing off the beautiful, healthful, easy-to-clean
vinyl plank flooring
.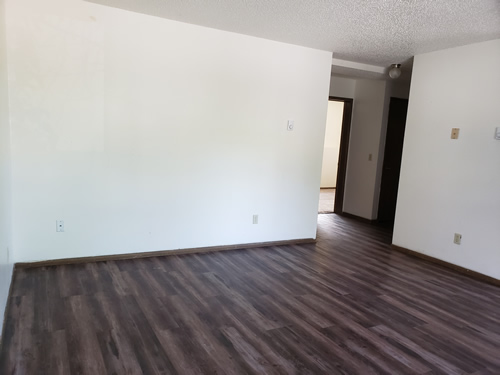 As you turn around on your right you appreciate the vastness of the living room.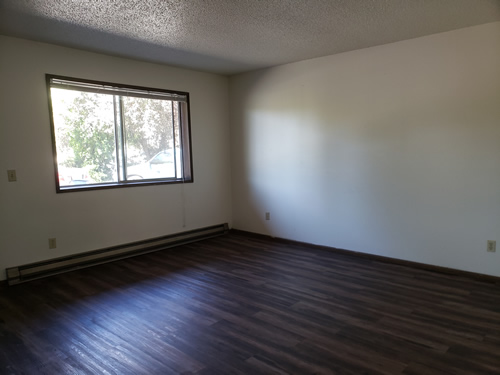 One of the two large front windows for great amounts of nurturing natural light.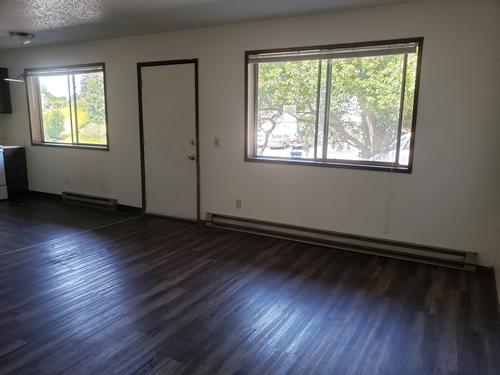 Simply super-spacious!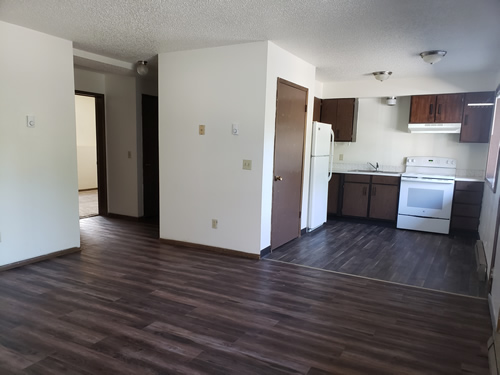 The vinyl plank flooring extends to the kitchen and more. The kitchen has plenty of cupboards high and low, reliable appliances and a large pantry! This is a house of an apartment.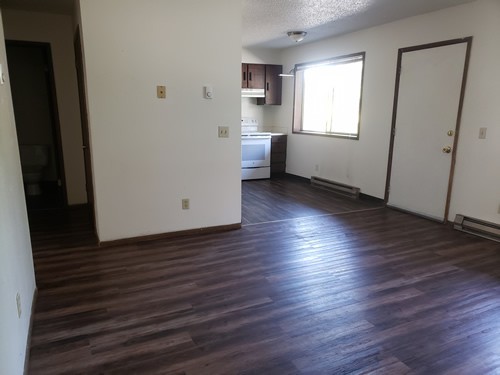 Vast vinyl plank flooring. Cleanliness, beauty, health and freedom from expensive carpet cleaning.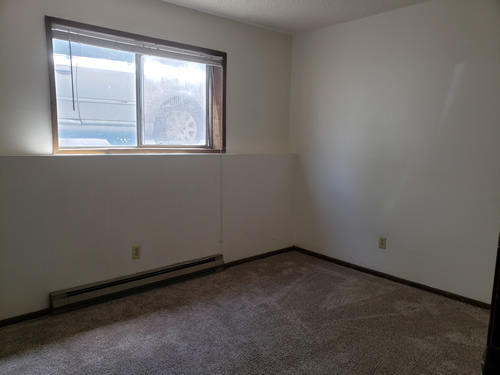 Bedroom with good-size window. All bedrooms face south -- you get sun both early and late in the day.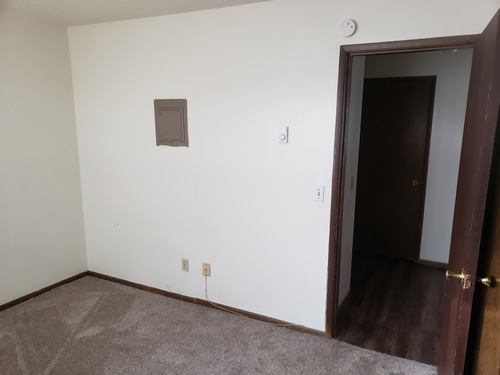 Bedroom entry.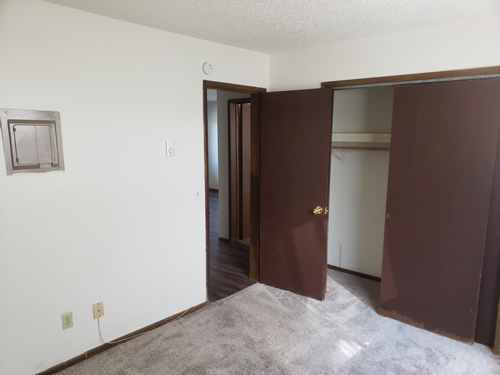 One of the bedrooms with large closet.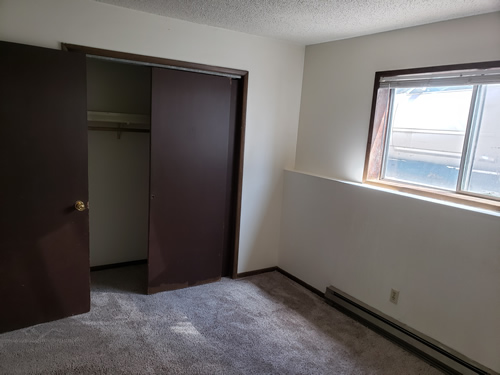 One of the bedrooms -- large closet, sizeable window.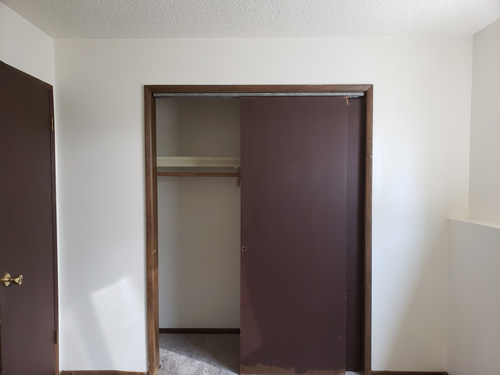 There's more closet space than the closet door span.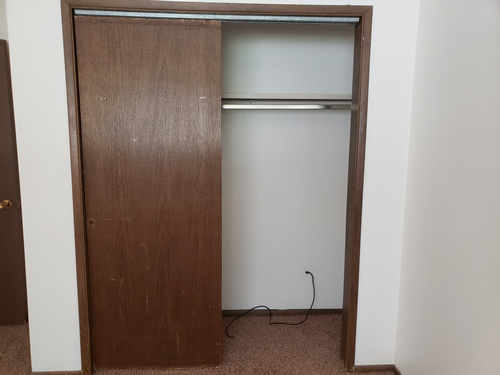 The second bedroom closet.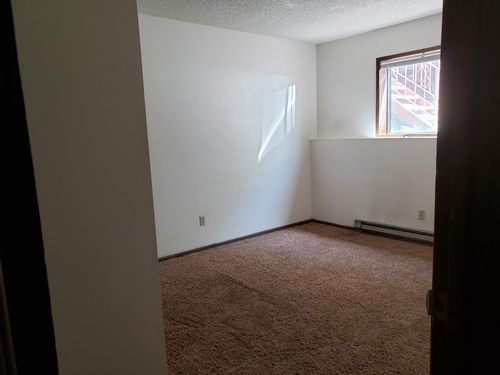 Neat bedroom space with ledge for nick nacks or even books.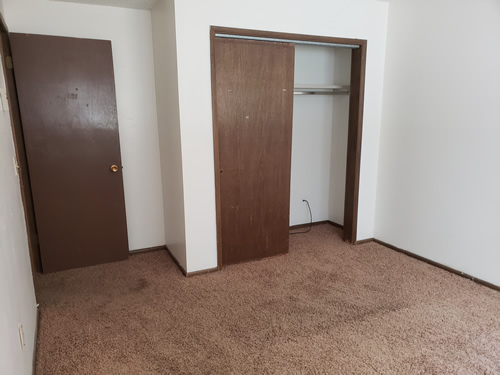 Another view of the bedroom.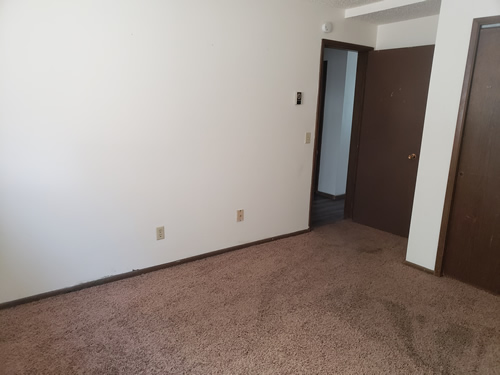 Bedroom entry.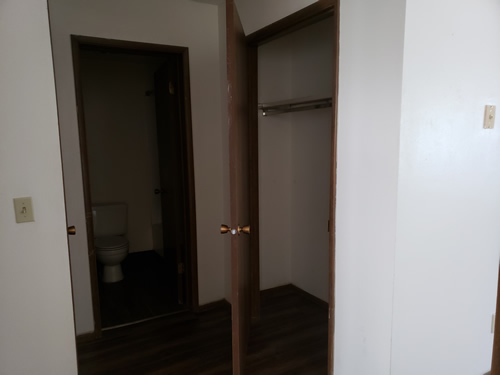 Large closet in the corridor.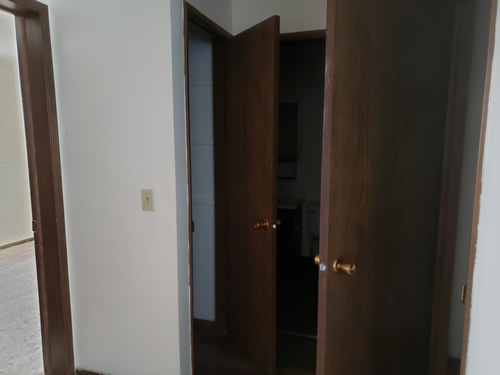 Linen closet in the corridor. One closet in the left, another on the right. Unbeatable closet space all over this unit.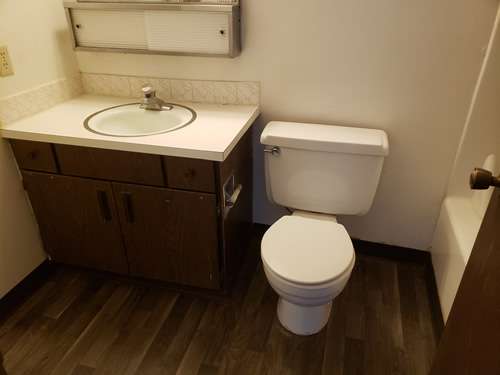 The vinyl plank flooring covers the bathroom floor as well! This is a prime apartment.
Very few apartments are as good as this one, and there are very few of its kind.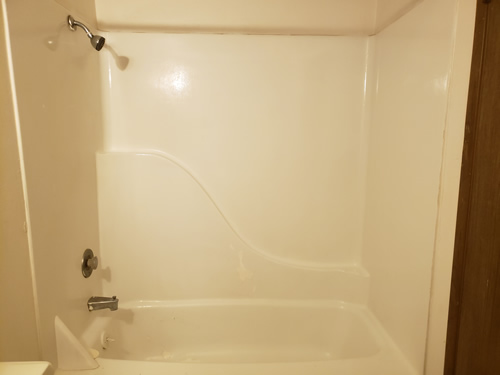 Contemporary, full tub-and-shower bathroom.
The Valley View apartments offer a studious environment close to campus; they feature unusual spaciousness, many closets, exceptional indoor quietness, are economical to heat and always reasonably priced. All Valley view apartments receive natural light from the north (living room, dining room and kitchen) and from the south (both bedrooms). This is a great setup for those in the know. Here's a
floor plan
of the apartment, and 
here
's is its location in the building.