THE VALLEY VIEW APARTMENTS: 1425 Valley Road NE, apartment 7; Pullman, Wa 99163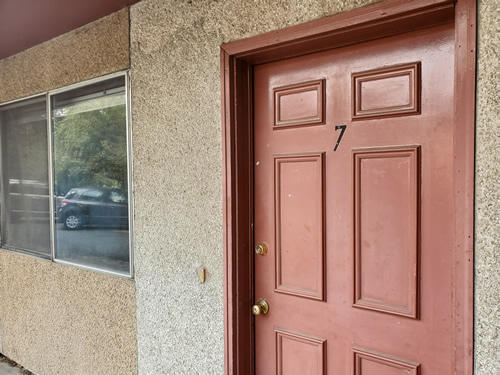 Apartment entry on the ground floor facing north (see it
here).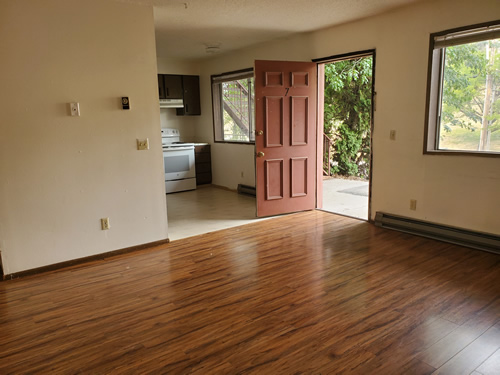 View of the front of the apartment, taken from the living room. The vinyl plank flooring is breathtaking! It's unquestionably beautiful. Note the two large picture windows, one for the living room area and the other one for the dining/kitchen area -- superior natural lighting for health and vision. Parking is right outside your door. Efficient living does not have to be ugly.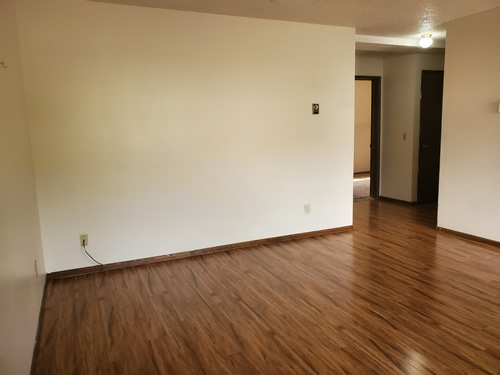 Spaciousness redefined -- the exquisite vinyl plank flooring extends to the inner corridor. This type of flooring is not only a pleasure to look at, it's also good for your health (inhospitable to allergens), is easy to clean and to keep clean, and saves you money on carpet cleaning bills.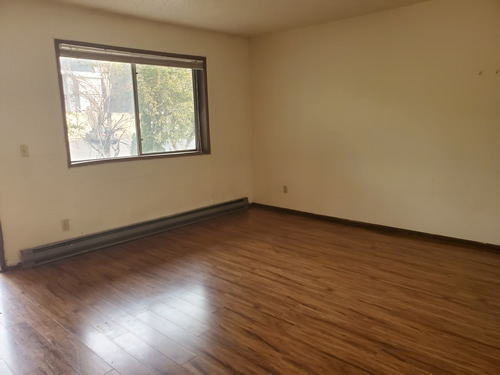 Another angle of the spacious living room to dazzle you.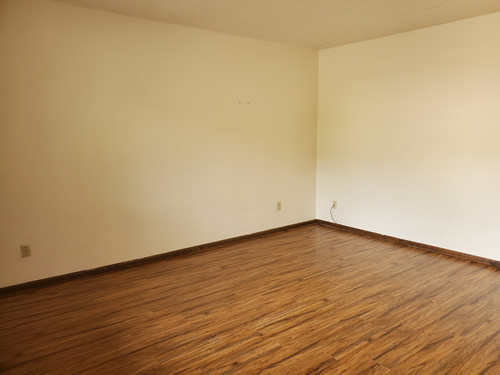 One more picture of the impressive living room.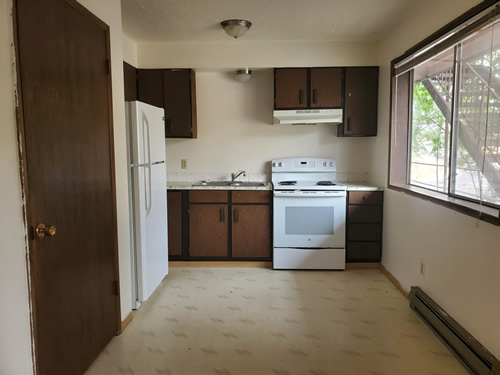 The kitchen and dining area with the huge dual pane picture window. The kitchen is tried and true apartment contemporary standard. Beautiful and functional. The large closed door on the left is the pantry.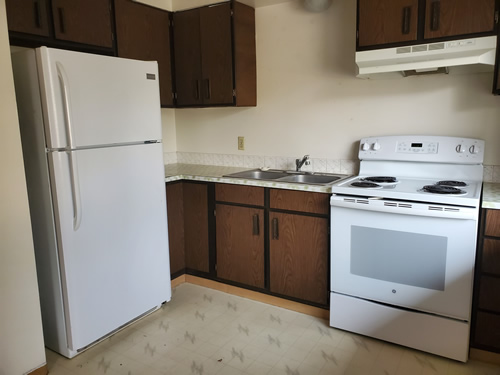 Kitchen with good apartment appliances and numerous cabinets above and below.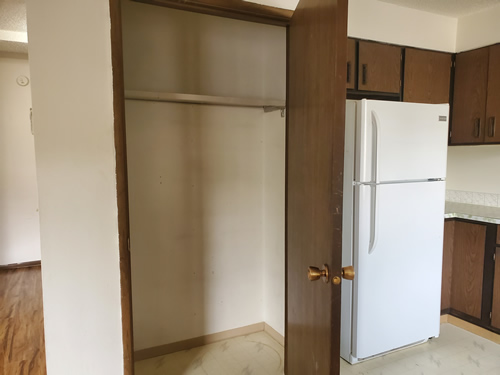 The inside of the pantry -- space sufficient for many things.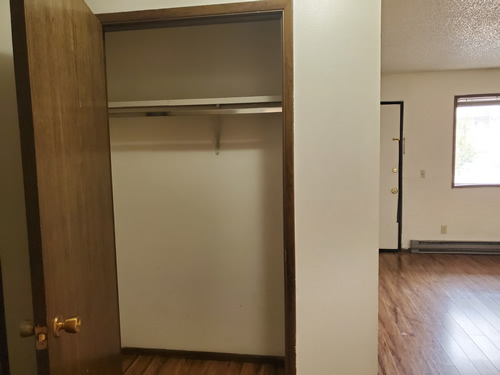 Large closet in corridor. This apartment has several closets!
Linen closet in corridor just outside the bathroom.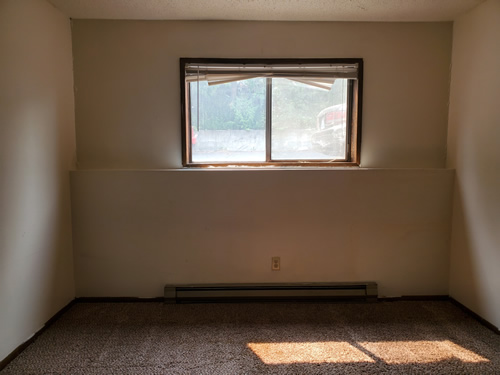 One of the bedrooms with a good-size window. The afternoon winter sun is a blessing here. You will like it.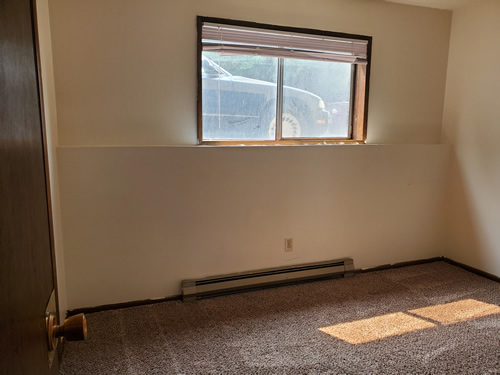 The bedroom exterior wall has a useful ledge -- books an bric-a-bracs can be placed here.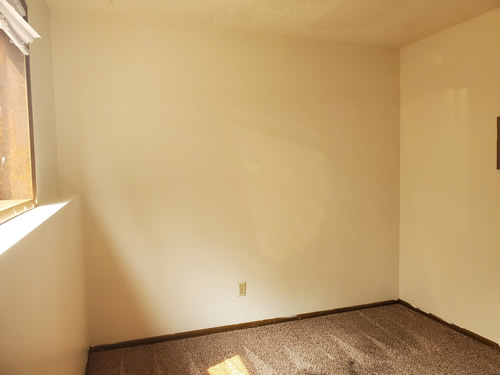 The ledge shows well here.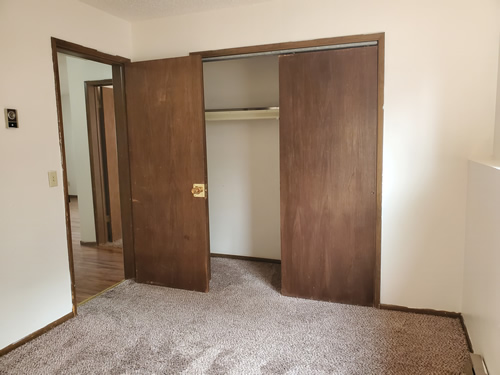 Large closets in the bedrooms will accommodate a lot.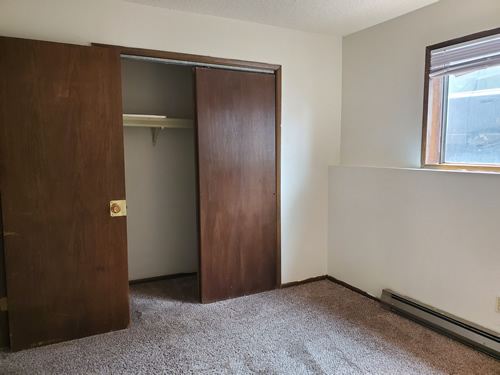 Another shot of the bedroom closet.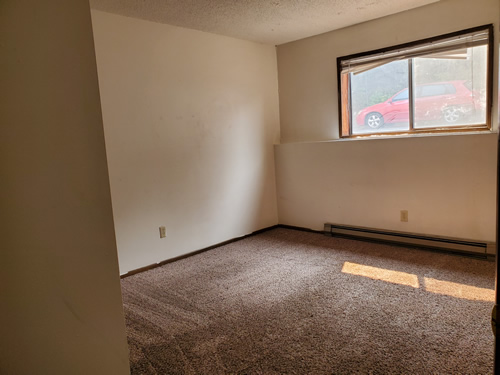 Additional bedroom pictures.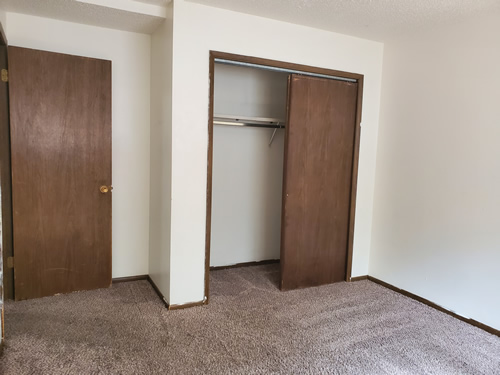 Additional bedroom pictures.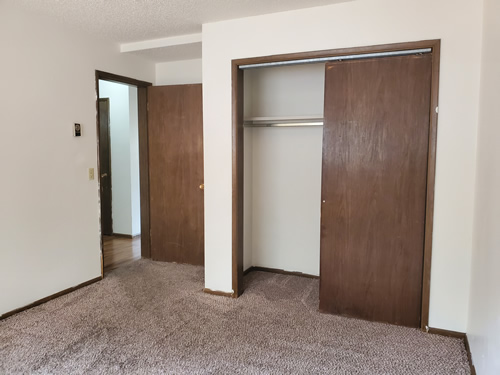 Additional bedroom pictures.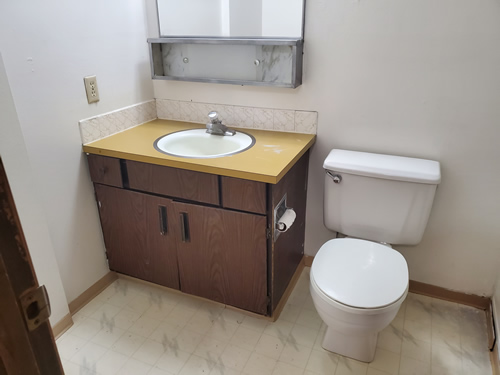 Conemporary, standard apartment bathroom design.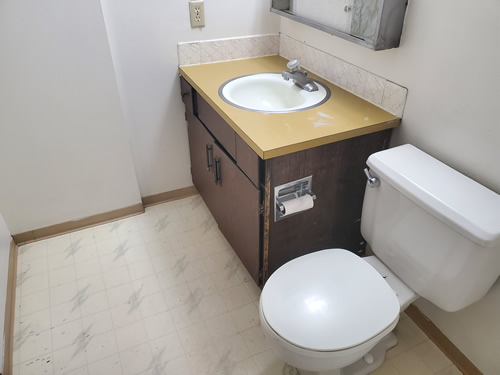 Conemporary, standard apartment bathroom design.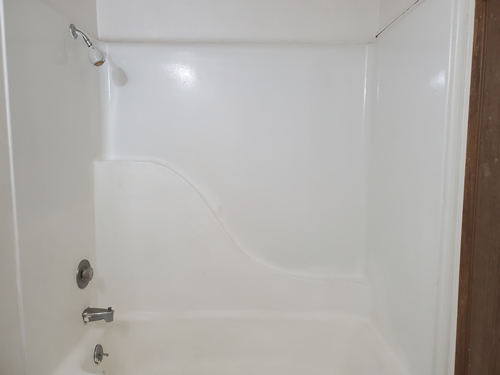 Complete tub-and-shower, slick tub surround, chosen for its good looks and ease of cleaning.
The Valley View apartments offer a studious environment close to campus; they feature unusual spaciousness, many closets, exceptional indoor quietness, are economical to heat and always reasonably priced. All Valley view apartments receive natural light from the north (living room, dining room and kitchen) and from the south (both bedrooms). This is a great setup for those in the know. Here's a
floor plan
of the apartment, and 
here
's is its location in the building.