THE WEST VIEW TERRACE APARTMENTS: 1130 Markley Drive, apartment 1; Pullman, Wa 99163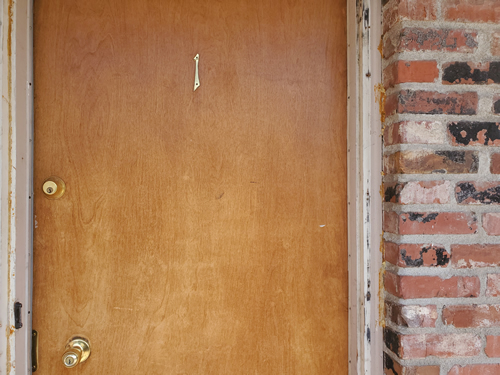 Lower floor, corner apartment facing east.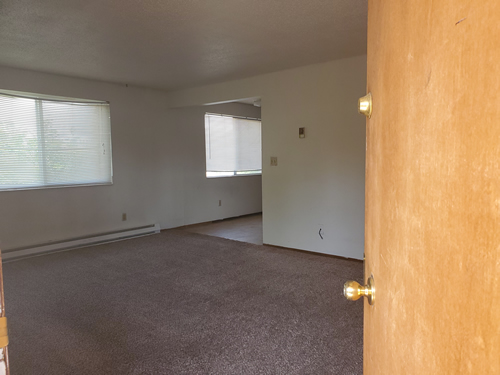 Entry to a spacious apartment, well-lit by nature.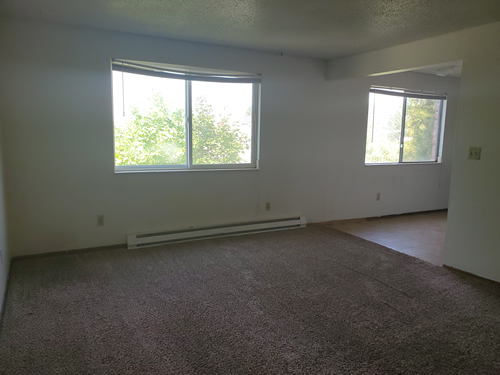 Large windows let in much needed natural light, supplying light and vitamin D.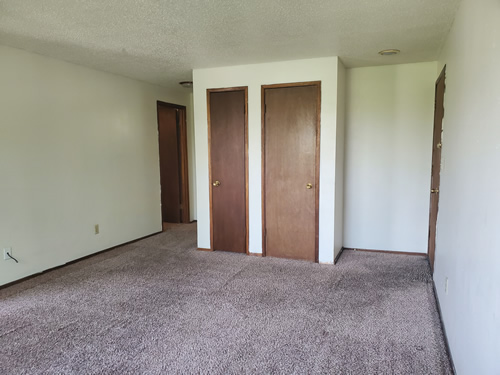 The living room has two closets side by side, a coat closet and a supplies closet.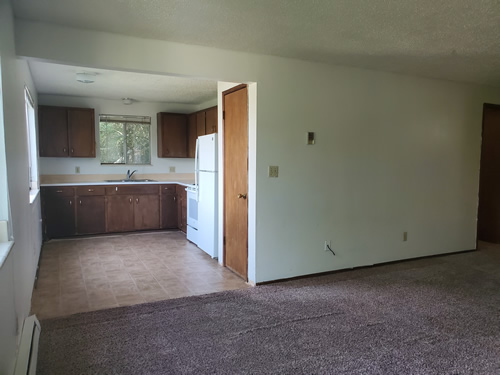 The kitchen room also has yet another closet, the pantry.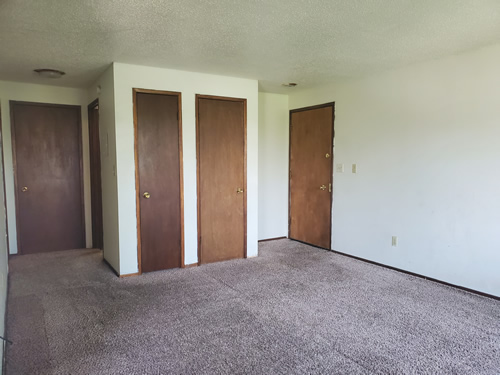 A beautiful apartment with generous appointments.
Another view of the living room.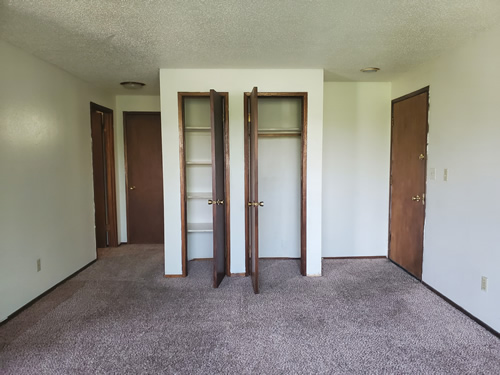 The living room with its closets.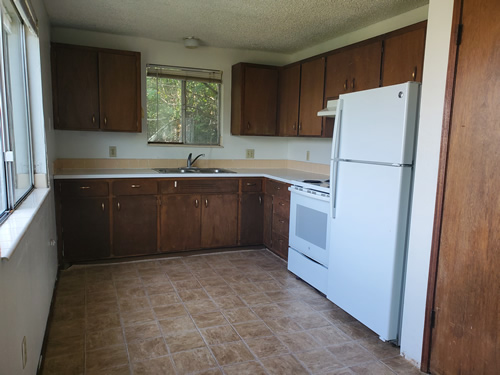 Neat kitchen with plenty of cabinet space and good appliances.
The kitchen has its own source of natural light.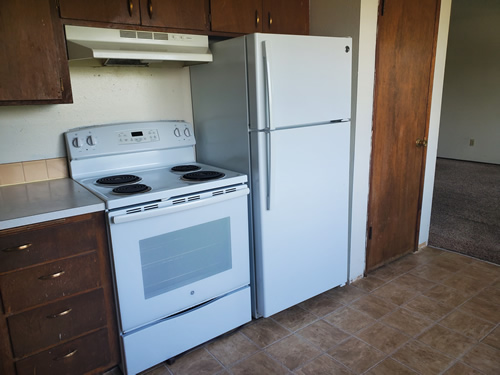 Reliable modern apartment appliances.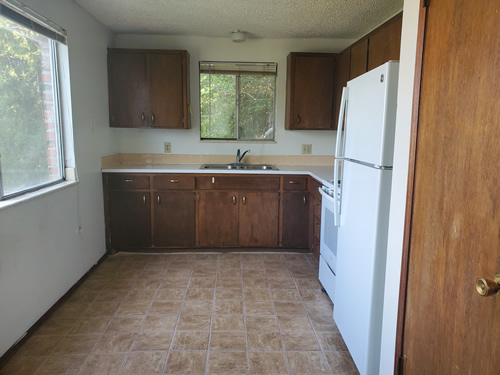 Efficient, well-lit dining area by the kitchen.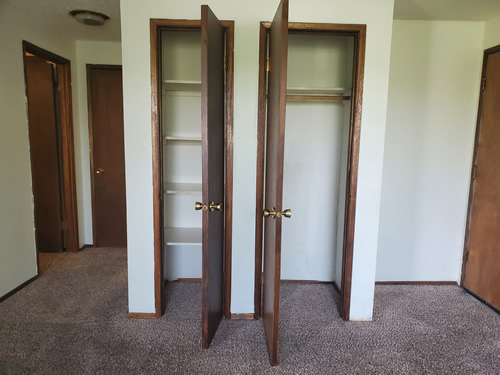 A close-up of the living room closets.
A linen closet in the corridor outside the bathroom (how many closets are there in this apartment really?)
The pantry in the kitchen by the refrigerator.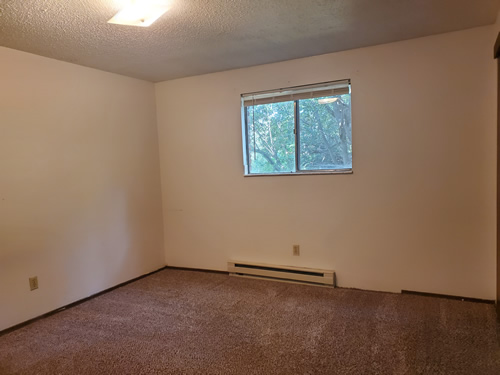 Cozy bedroom. Window allows lighting from the west side.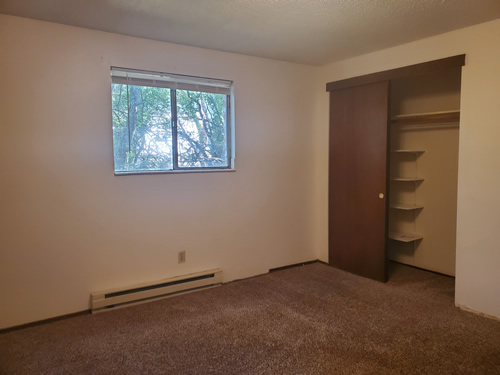 More shelves in the bedroom closet -- a nice extra for better use of space.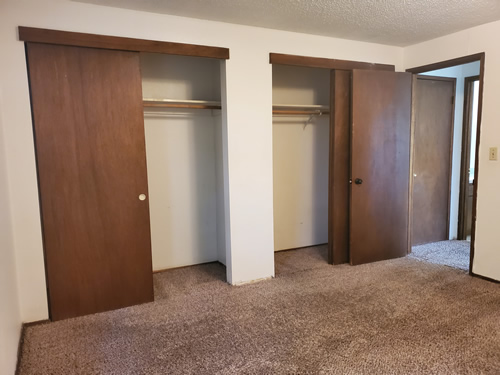 The two imposing bedroom closets offer lots of space.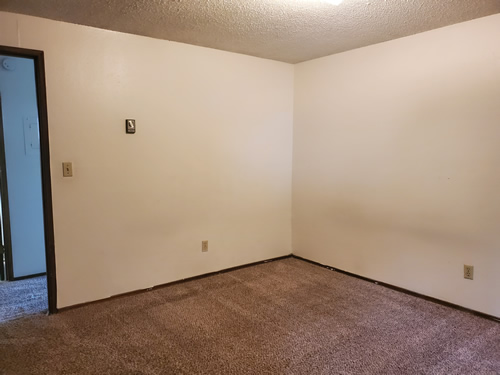 Bedroom shot affording a glimpse into the corridor.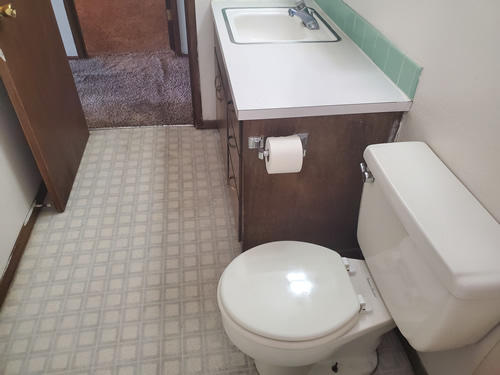 Contemporary apartment bathroom design.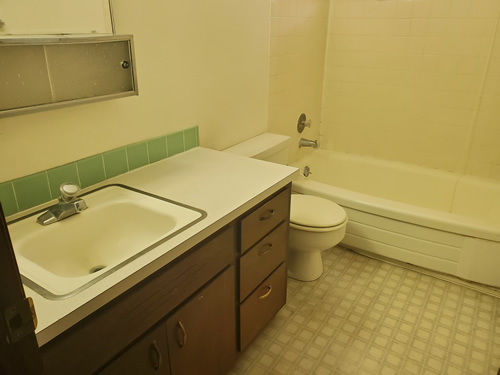 Contemporary apartment bathroom design.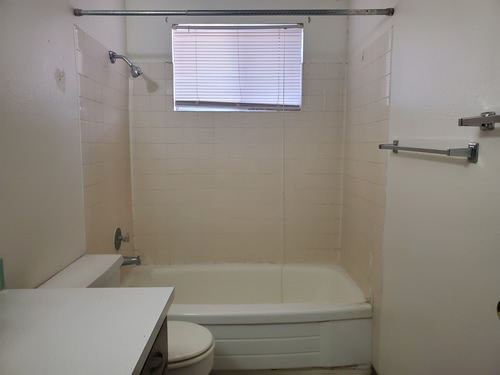 Contemporary, full tub-and-shower tiled bathroom.
A superb location close to campus, adjacent to shops and in uncrowded grounds. Lots of space, closets galore, plentiful parking and exceptional indoor quietness; laundries and storage. Apartment gets natural light from east and west -- a great feature!
Here
 are the floor plans, and  
here's 
 the layout of the complex.