THE WEST VIEW TERRACE APARTMENTS: 1130 Markley Drive, apartment 4; Pullman, Wa 99163
Apartment entry with a peek of inviting wartmth.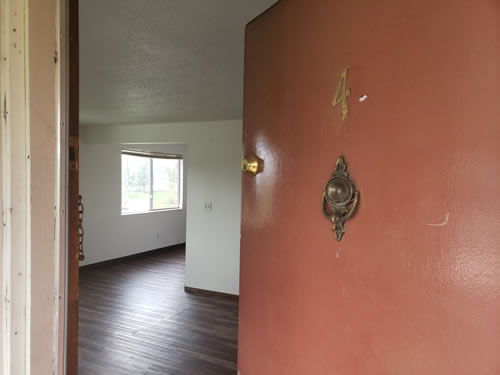 Your heart accelerates its rhythm. You are so pleasantly surprised.
You can't believe your eyes: is it the view from the two dual pane picture windows? No, but the horizontal magnificence, yes! Uniform
vinyl plank flooring
spans all but the bedroom and bathroom. Aesthetic value (=great looks), health value (=no mites and their likes, i.e., better breathing environment), spaciousness, awesome functionality (=so easy to clean and keep clean; no costly carpet cleaning!).
Too much to take in at once -- your brain needs to unfreeze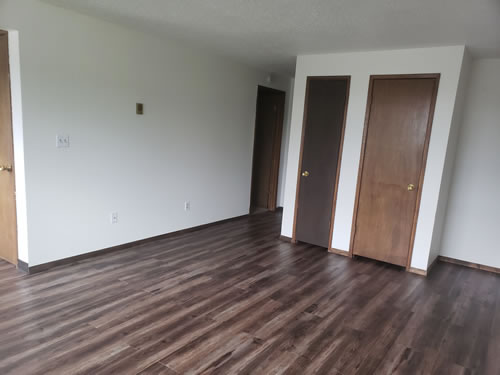 Oh, wow! Closets galore.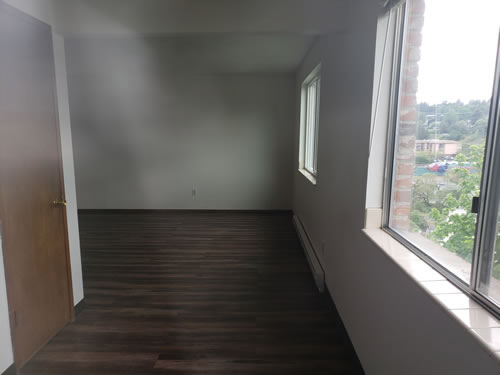 Do you suppose they'll let me rent this beauty?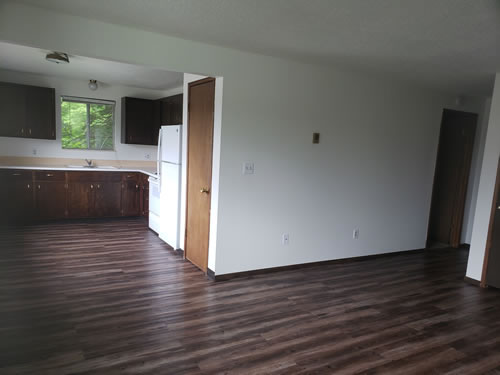 "My heart strings are getting pulled hither and thither. I'm afraid, for some reason they won't rent to me." You sense a tinge of anxiety settling in.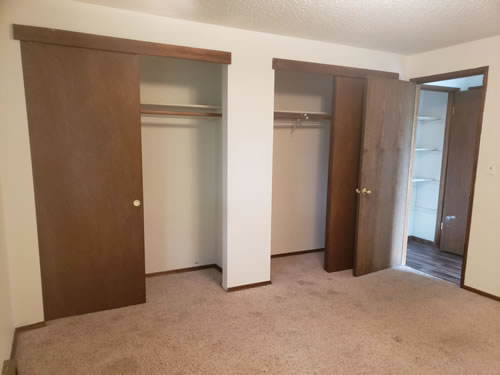 The bedroom: a closet for you and another one for someone else.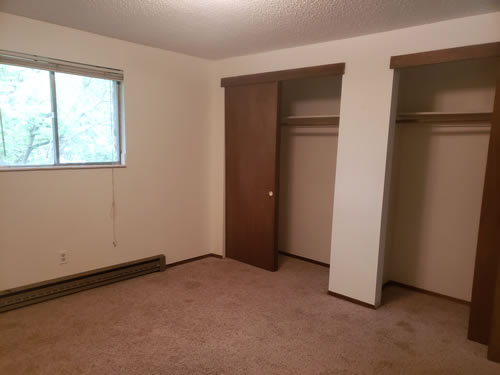 This bedroom: is simply one comfortable space awaiting you.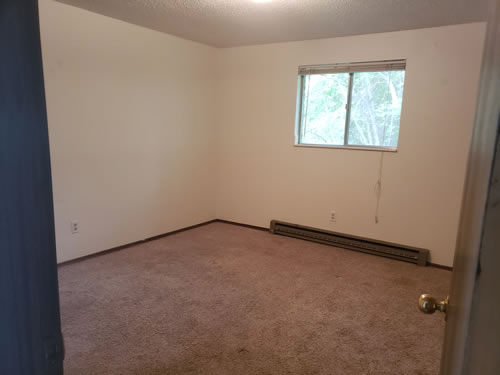 You'll spend one third of your day here -- essential, quiet privacy.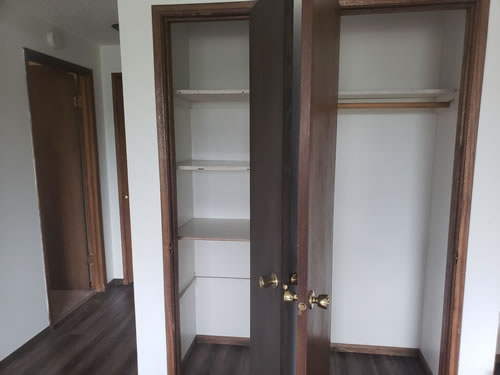 And by the way, have you counted the closets? "I'm taking it." You blurt out. "Not so fast." Your're told. "Got to get screened first." Gee, that anxiety again.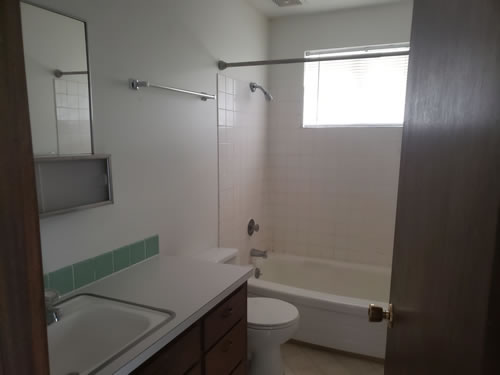 Contemporary bathroom with an extra large counter.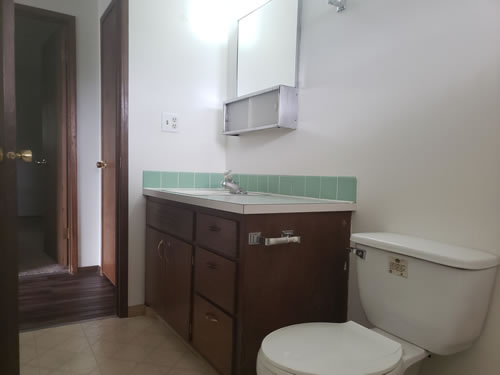 Contemporary, full tub-and-shower bathroom. 
A superb location close to campus, adjacent to shops and in uncrowded grounds. Lots of space, closets galore, plentiful parking and exceptional indoor quietness; laundries and storage. Apartment gets natural light from east and west -- a great feature!
Here
 are the floor plans, and  
here's 
 the layout of the complex.