THE WEST VIEW TERRACE APARTMENTS: 1130 Markley Drive, apartment 4; Pullman, Wa 99163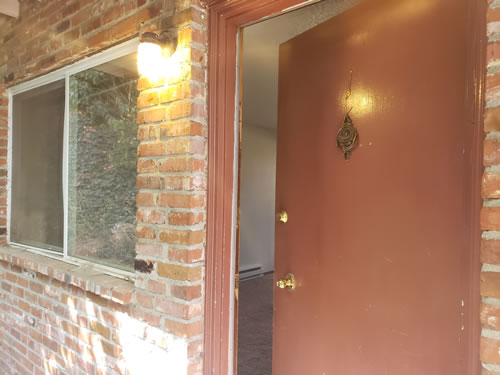 Apartment entry with a peek of inviting wartmth.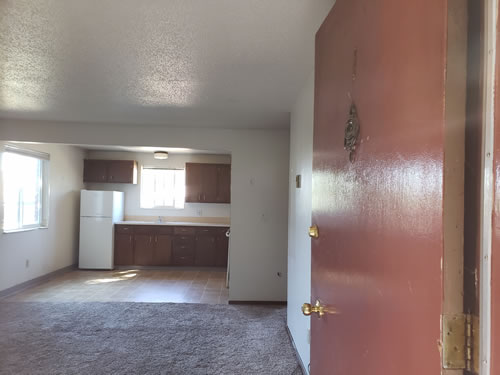 The spacious living room flows into the kitchen.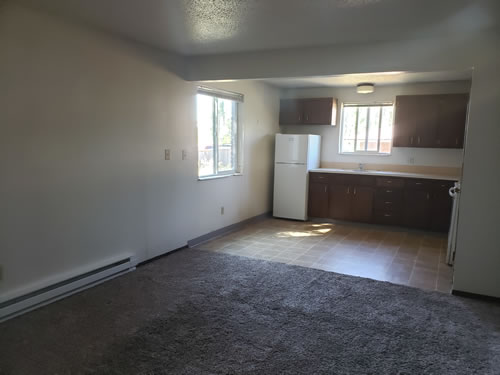 Lots of natural light from two largish windows, a good way to keep your mood up.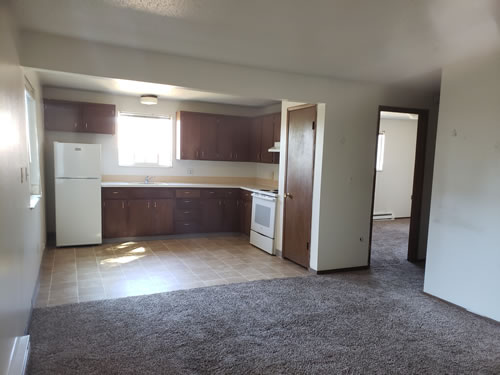 This great apartment needs to be seen to be appreciated. The kitchen is well-appointed -- appliances, cupboards, large counter space. The pantry is next to the stove (door closed), and on the right a glimpse of the bedroom.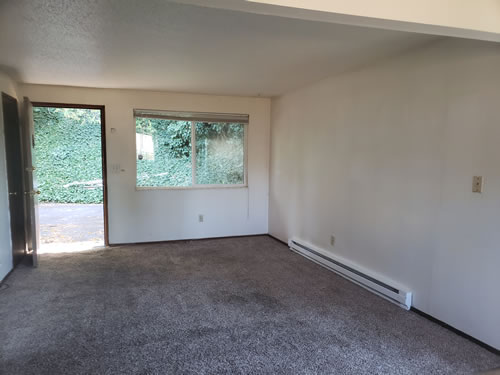 Looking out from the living room. Lots of privacy here, not a thoroughfare.
A coat closet behind the front door.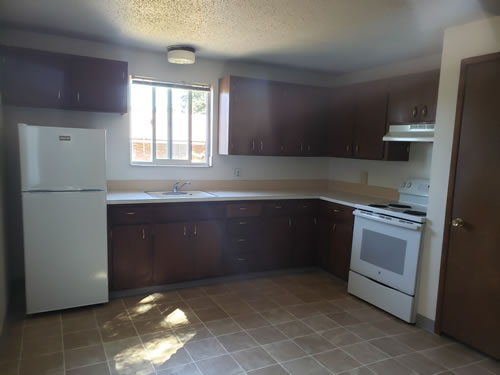 A well-laid out, well-appointed kitchen with lots of counter space and a great window smack in the middle.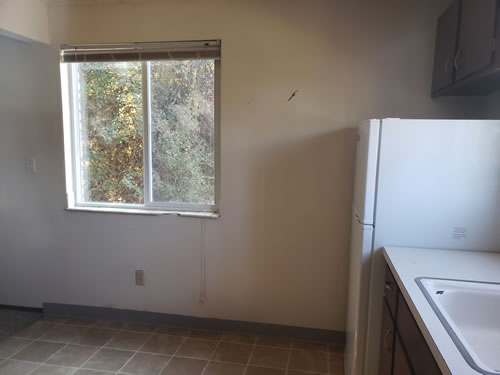 The extra window in the dining area is welcome. The abundance of natural lighting here can be a good mood uplifter.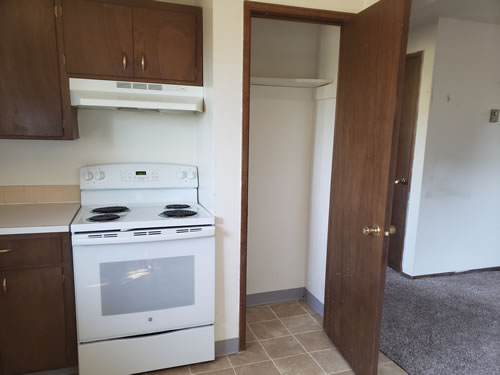 The kitchen pantry.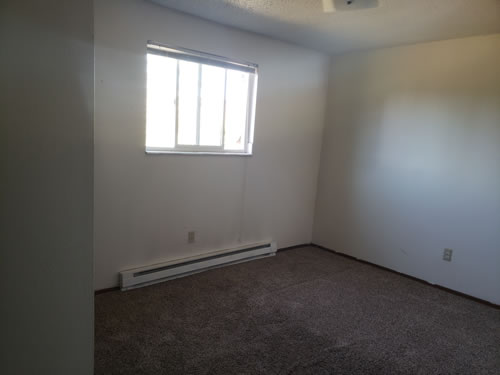 This bedroom is a comfortable space awaiting you.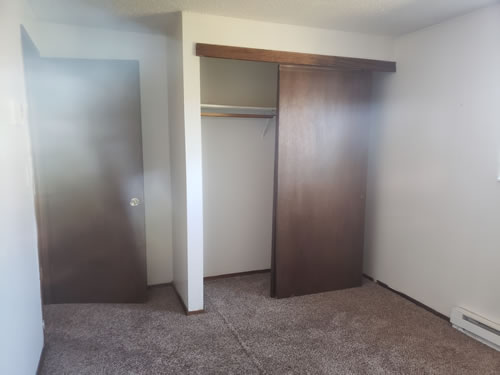 Nice closet in the bedroom.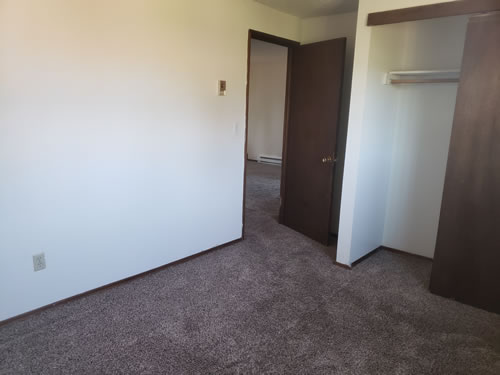 Another shot of the bedroom with a peek through the bedroom entry door.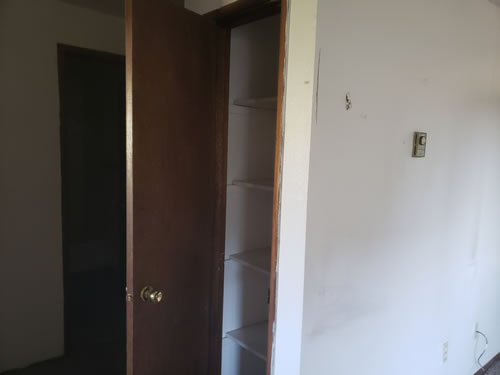 Yet another closet -- lots of closet space here.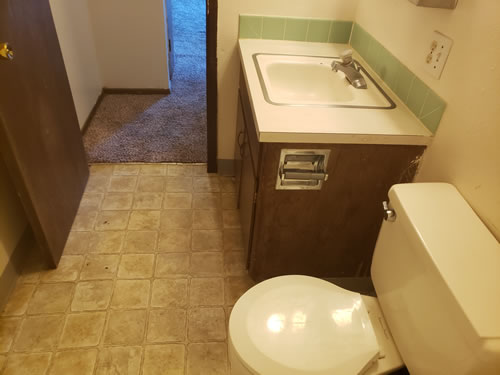 Contemporary full tub-and-shower bathroom.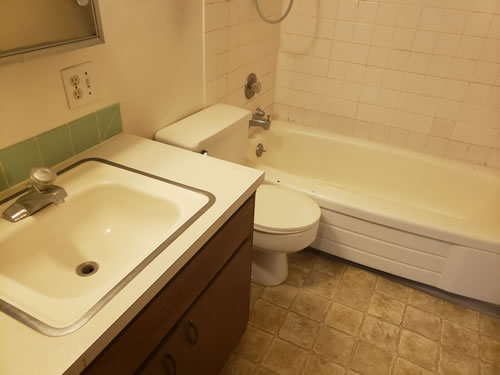 Contemporary full tub-and-shower bathroom.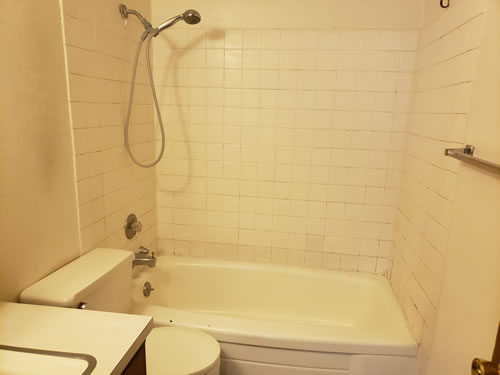 Contemporary full tub-and-shower bathroom.
A superb location close to campus, adjacent to shops and in uncrowded grounds. Lots of space, closets galore, plentiful parking and exceptional indoor quietness; laundries and storage. Apartment gets natural light from east and west -- a great feature!
Here
 are the floor plans, and  
here's 
 the layout of the complex.