THE WEST VIEW TERRACE APARTMENTS: 1138 Markley Drive, apartment 13; Pullman, Wa 99163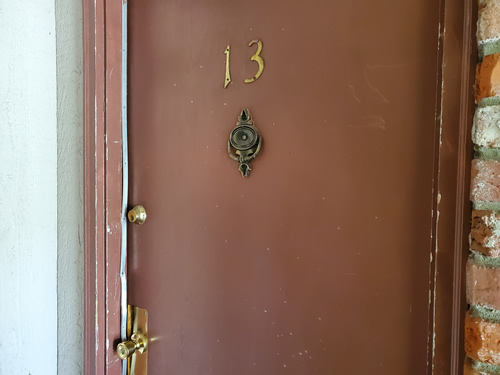 Apartment entry, your lucky number -- a chance to demonstrate your open-mindedness.
Large entry corridor closet with a glimpse of the living room beyond.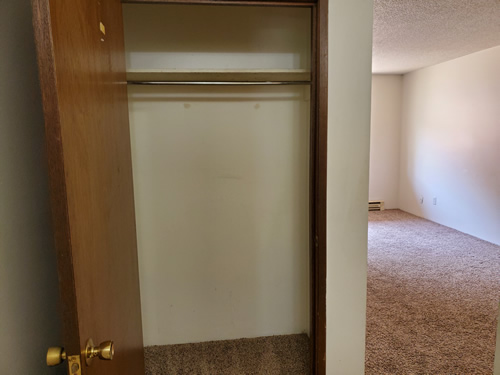 The entry door closet with door open.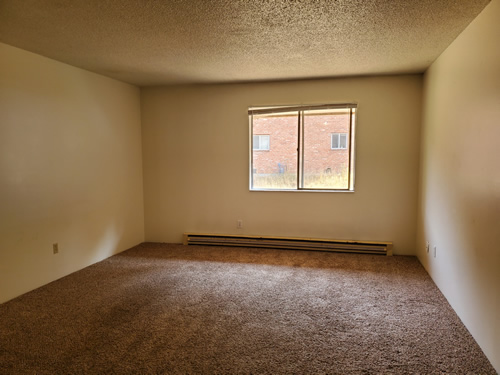 Truly spacious living room.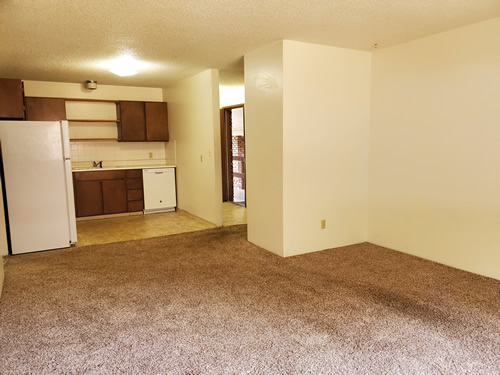 A lot of living room space here. Living room and kitchen/dining area blend nicely together.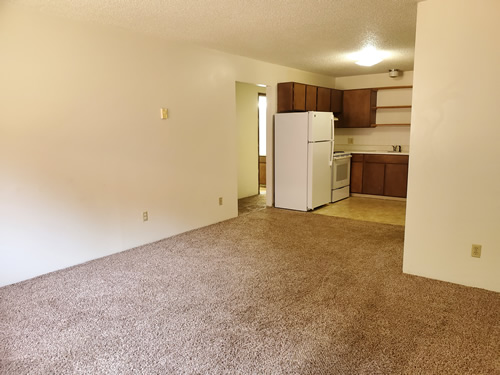 Another beautiful shot of the living room and kitchen.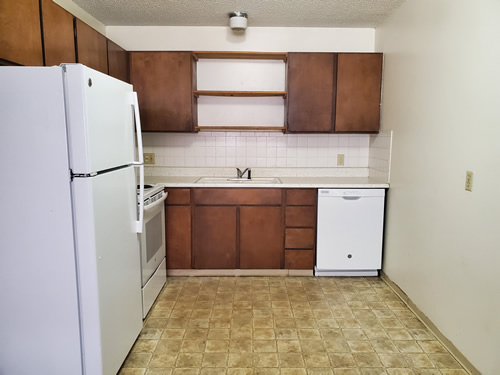 This is your standard apartment kitchen design. Plenty of cabinets, counter space and reliable apartment appliances including a dish-washer!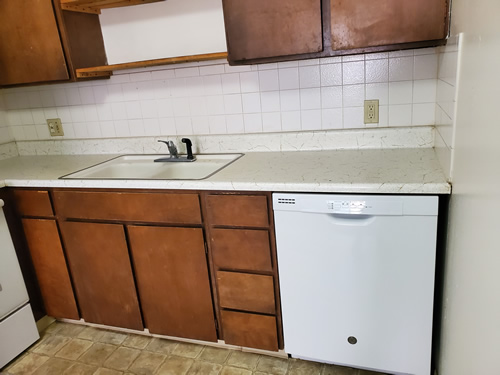 Here's your dishwasher. Note the ample counter space and double sink.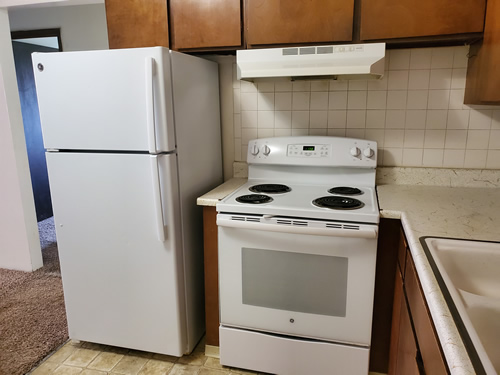 Good apartment appliances.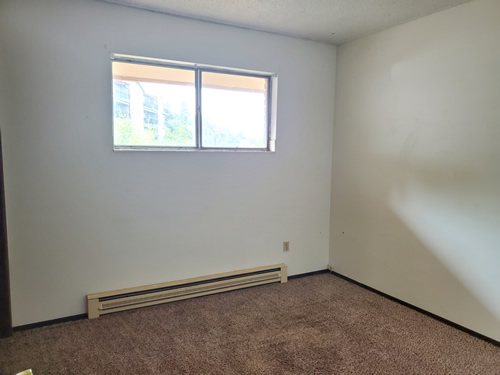 The bedroom provides all the privacy you'll need.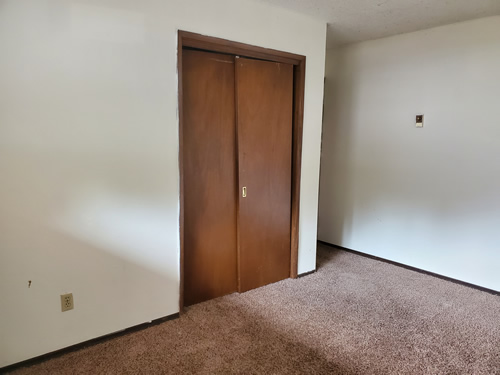 Ample closets in each bedroom.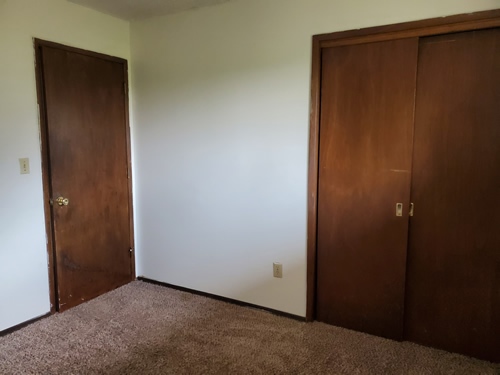 Another angle of one of the bedrooms.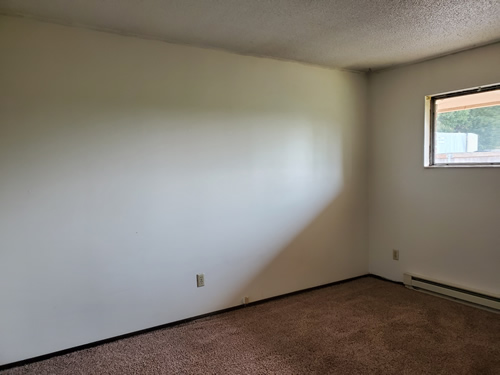 More bedroom pictures.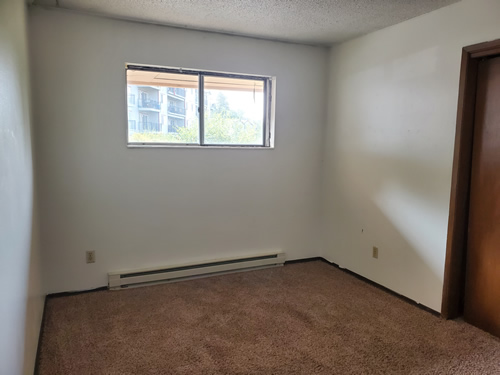 More bedroom pictures -- cozy and inviting.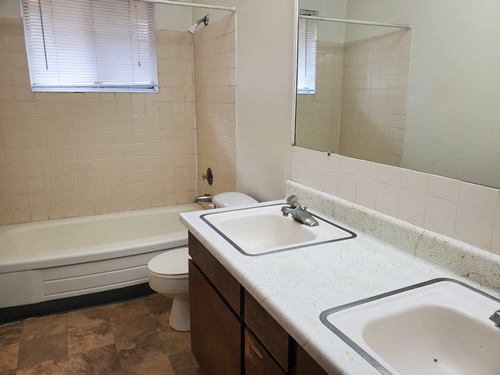 Tiled bathroom and two sinks -- a very convenient feature.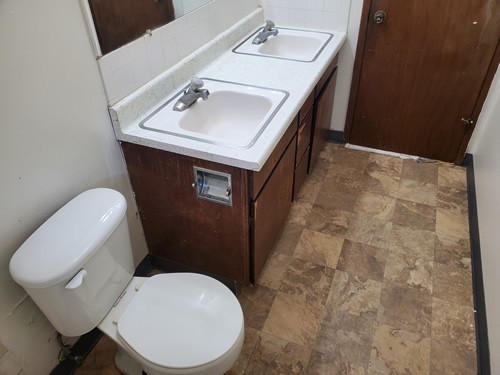 You never have to wait to use a sink.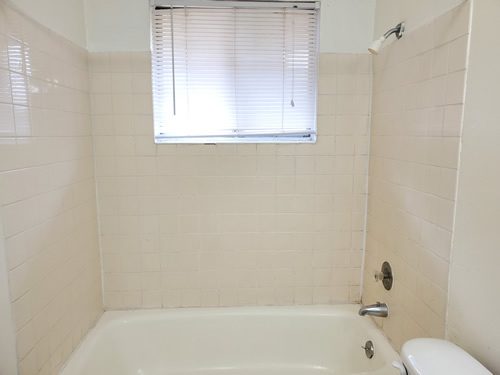 Contemporary, full tub-and-shower traditional tiled bathroom. 
A superb location close to campus, adjacent to shops and in uncrowded grounds. Lots of space, closets galore, plentiful parking and exceptional indoor quietness; laundries and storage. 
Here
 are the floor plans, and  
here's 
 the layout of the complex.