THE WEST VIEW TERRACE APARTMENTS: 1138 Markley Drive, apartment 6; Pullman, Wa 99163
Apartment entry. Common storage cubicles on the left and the laundry on the right.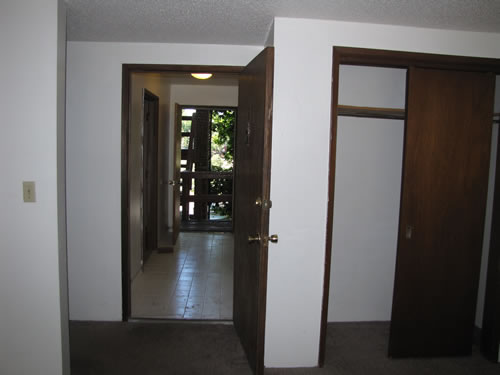 Looking out towards the indoor corridor in front of the apartment.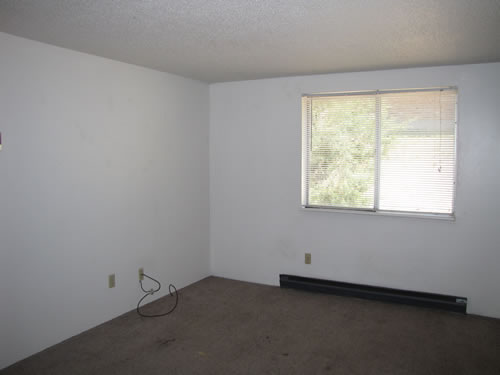 The living room has a good size window.
The kitchen has ample cabinet space and good appliances.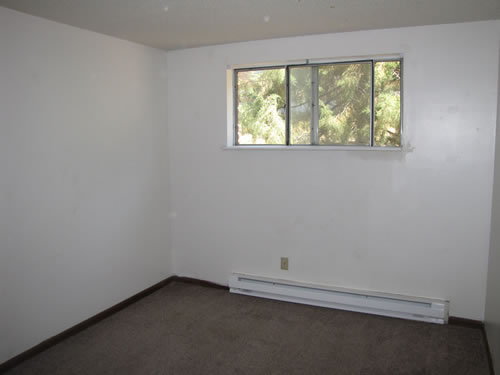 The bedroom has adequate space and a good size window.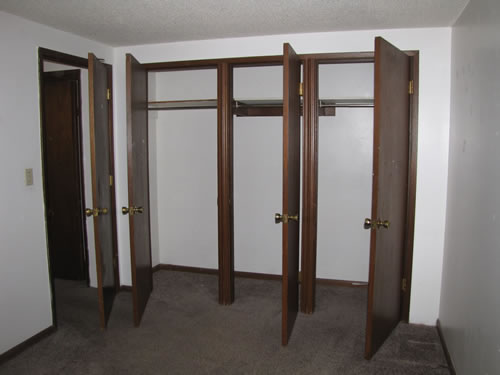 There are plenty of closets in the bedroom.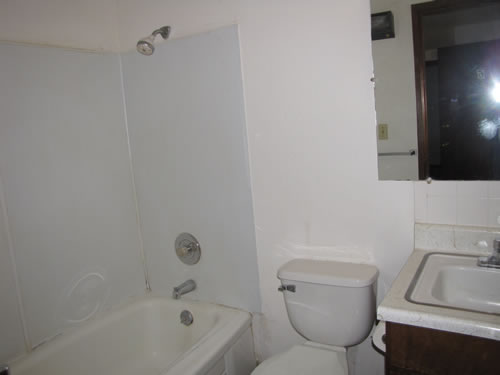 Contemporary, full tub-and-shower bathroom. 
A superb location close to campus, adjacent to shops and in uncrowded grounds. Lots of space, closets galore, plentiful parking and exceptional indoor quietness; laundries and storage. 
Here
 are the floor plans, and  
here's 
 the layout of the complex.