THE WEST VIEW TERRACE APARTMENTS: 1142 Markley Drive, apartment 1; Pullman, Wa 99163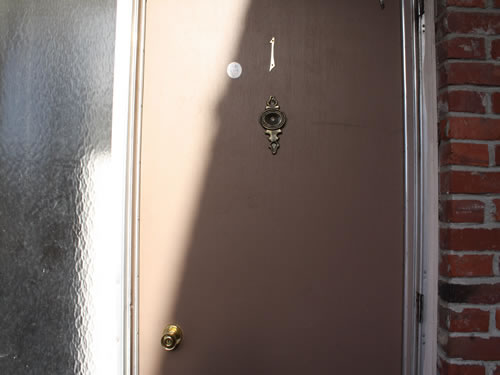 Apartment entry on the ground floor -- for those who must be Numero Uno.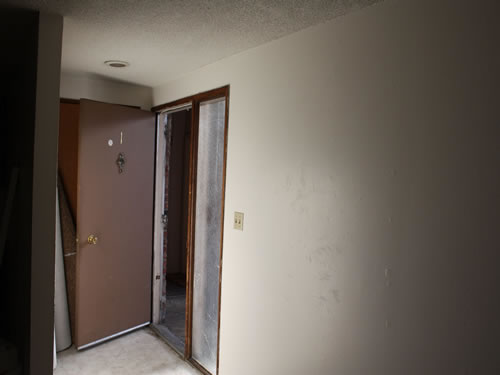 The entry way as viewed from the entry corridor.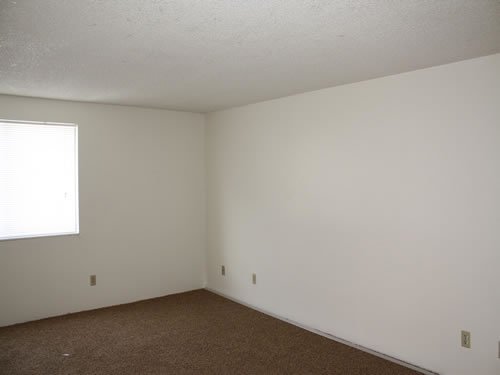 The living room is so large, it prefers to show itself piecemeal.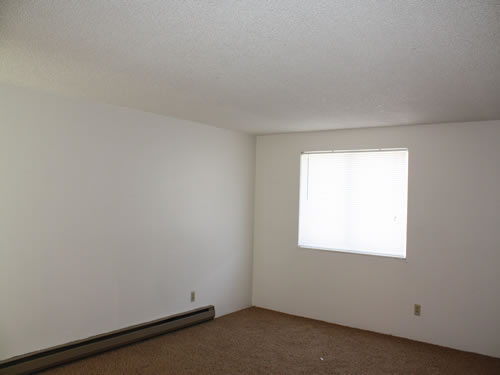 The other corner of the living room reveals itself.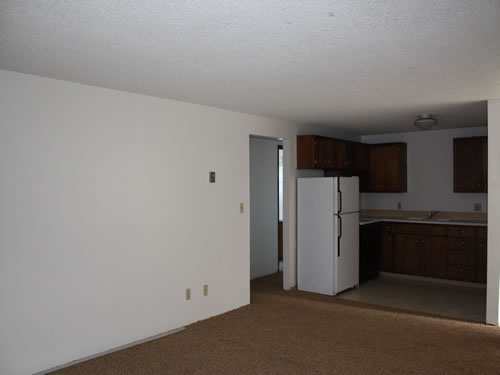 The kitchen/dining area as seen from the oversized living room.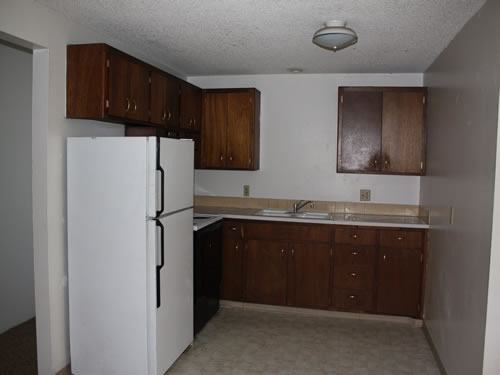 This cozy kitchen has ample cabinet space and good appliances.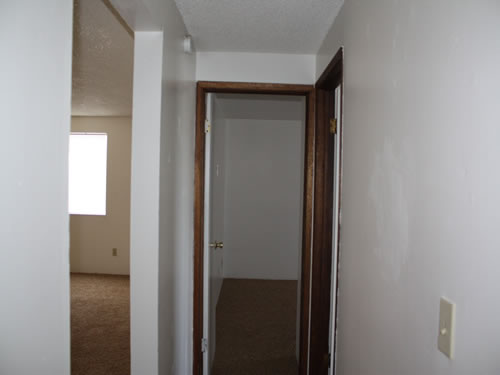 Standing in the corridor: on the left is that large living room hiding again; on the right is the corridor leading to one of the bedrooms.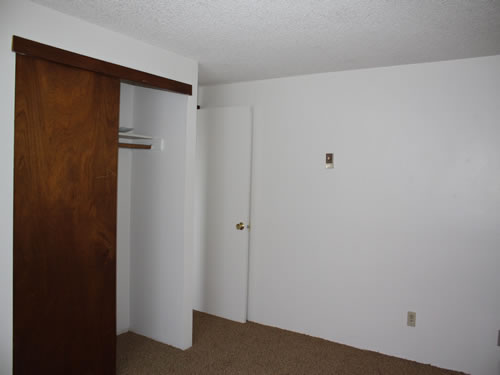 One of the bedrooms -- the front door has its hospital-best on -- someone must have sneaked the white gown on.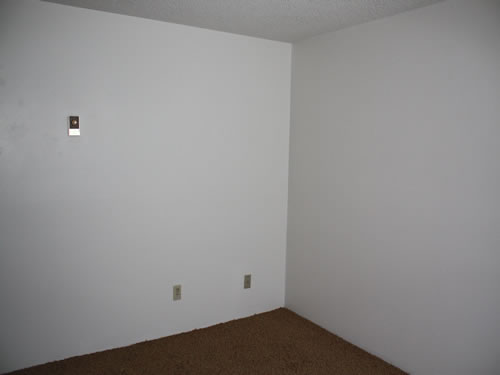 Serving bedroom corners today.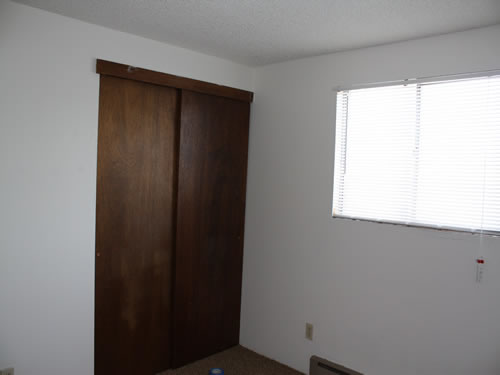 Or, you might like it a la cart: how about a good size closet with a large window on the side?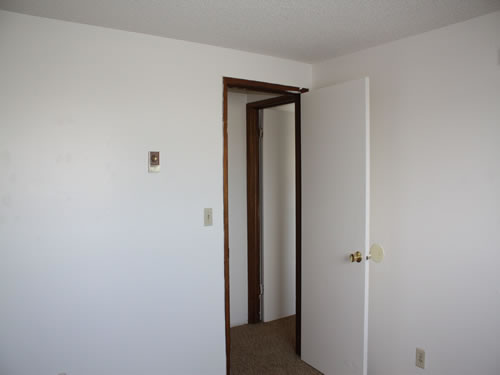 From the bedroom: looking out into the corridor past the antiseptic door.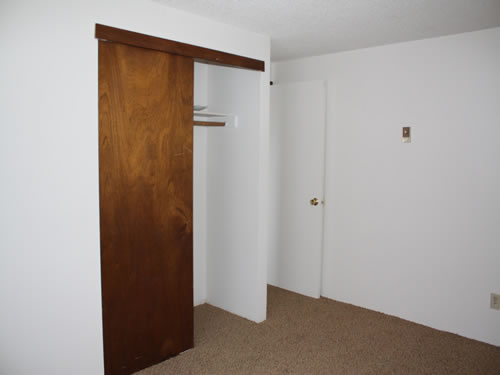 Nice contrast -- the darkish closet and the distinguished door -- these two have become inseparable -- they even dance at night.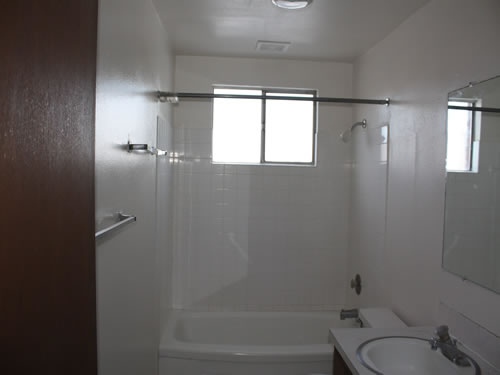 Contemporary, full tub-and-shower bathroom with two sinks. 
A superb location close to campus, adjacent to shops and in uncrowded grounds. Lots of space, closets galore, plentiful parking and exceptional indoor quietness; laundries and storage. 
Here
 are the floor plans, and  
here's 
 the layout of the complex.