THE WEST VIEW TERRACE APARTMENTS: 1146 Markley Drive, apartment 3; Pullman, Wa 99163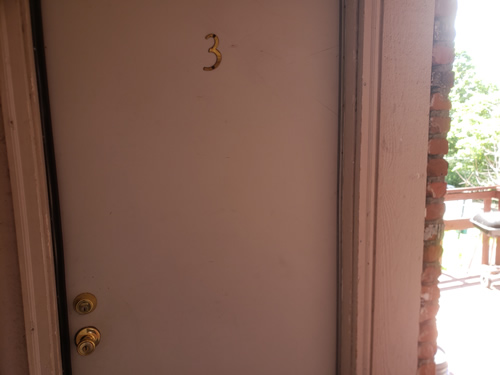 Entry to the apartment.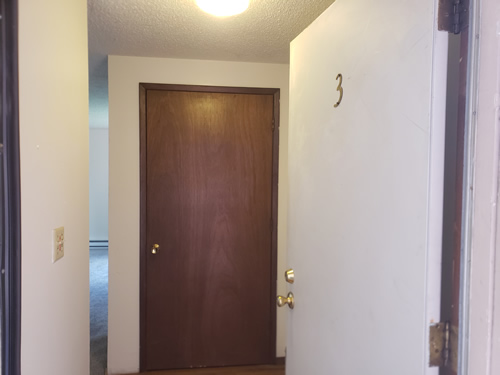 Opening the front door reveals a largish closet off the entryway.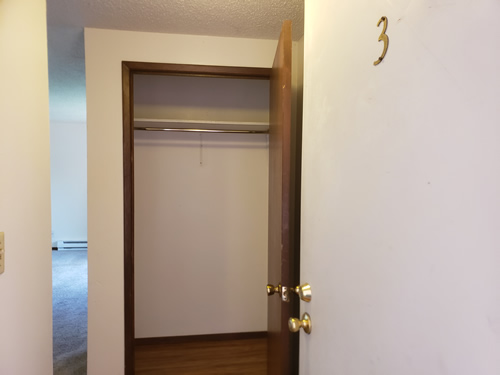 Here's a look at the closet. A lot of stuff can fit in there.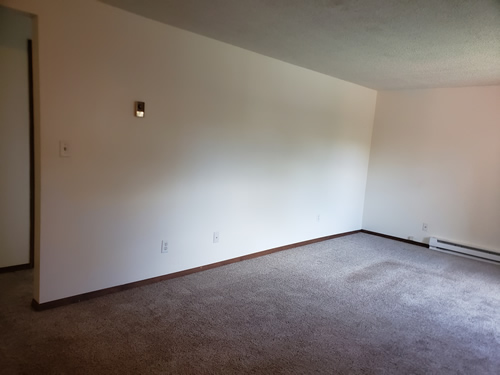 The spacious living room welcomes you with open arms.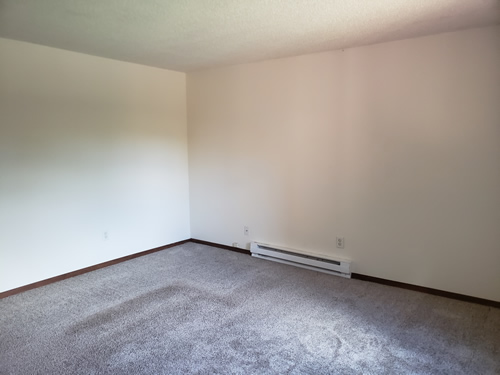 Another corner of the living room.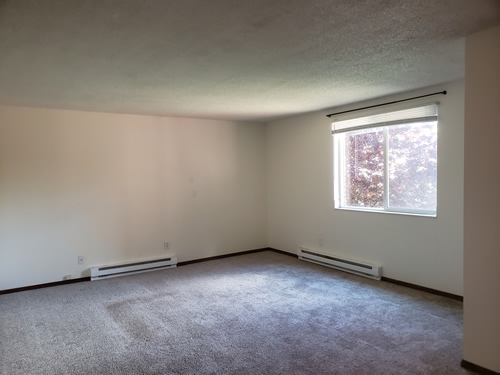 The large picture window lets a generous amount of natural light into the living room.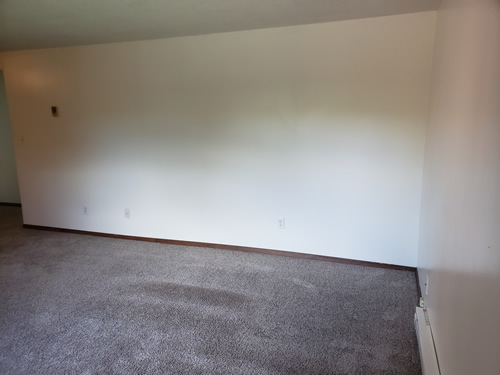 Another section of the living room.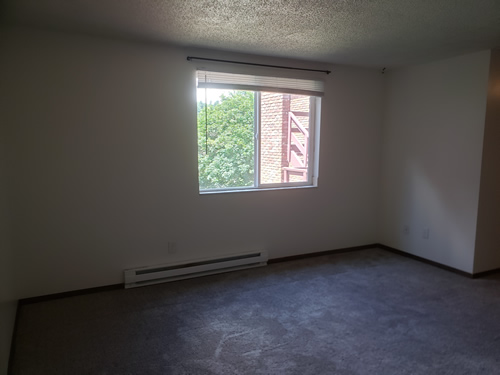 And yet one more.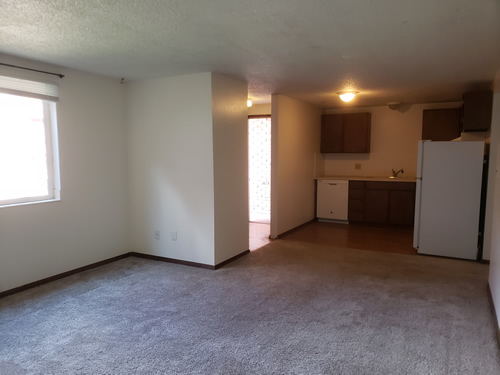 The living room flows into the kitchen further increasing the impressively large continuous space. You can see where the dining table should go by the kitchen.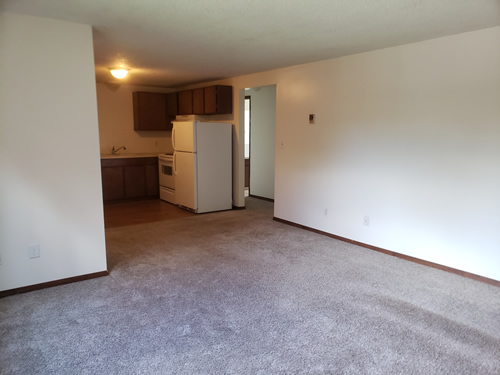 The corridor to the bedroom can be glimpsed from the living room.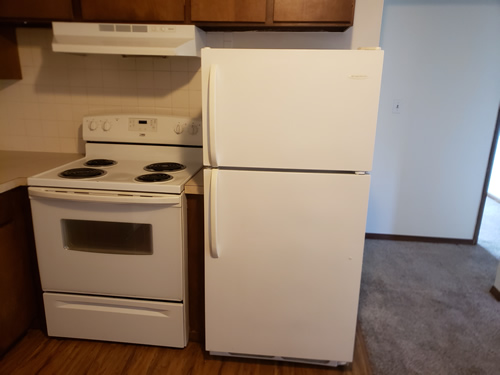 Solid appliances to rely on.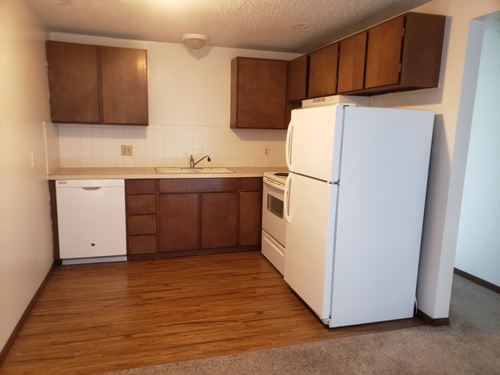 A neat kitchen. Ample cupboards and dishwasher; vinyl plank flooring for your dining area -- so easy to keep clean, so pleasing to look at.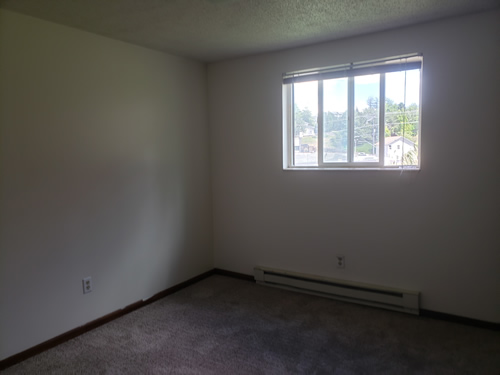 Comfortable bedrooms.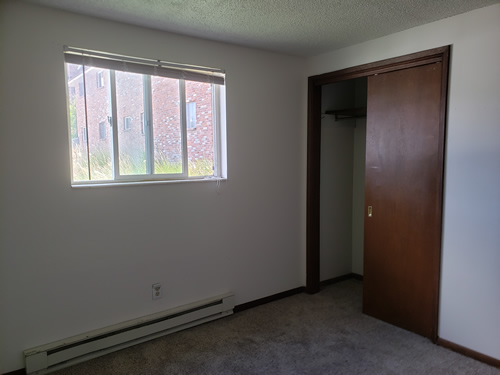 Large closets.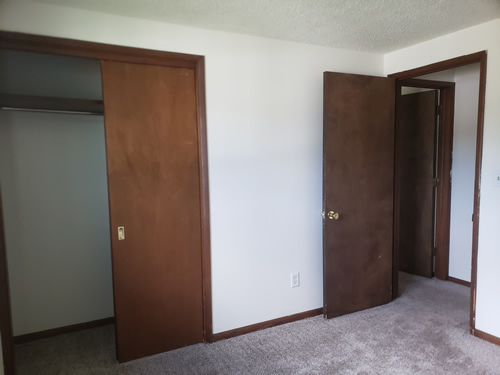 Trouble-free living.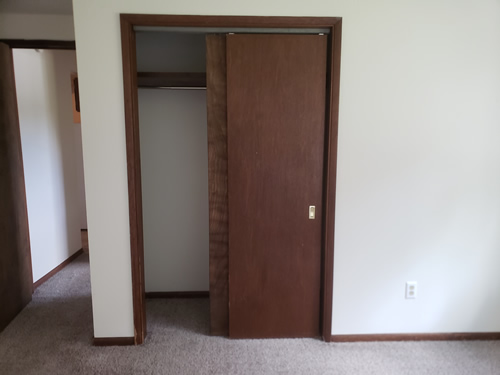 More bedroom pictures.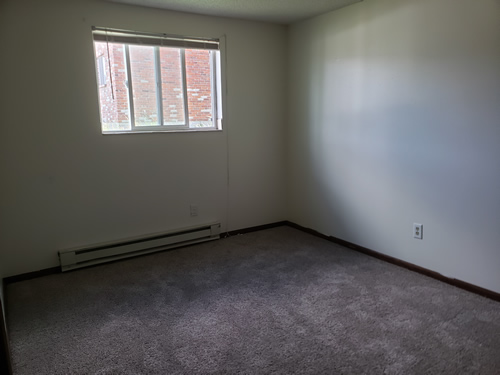 More bedroom pictures.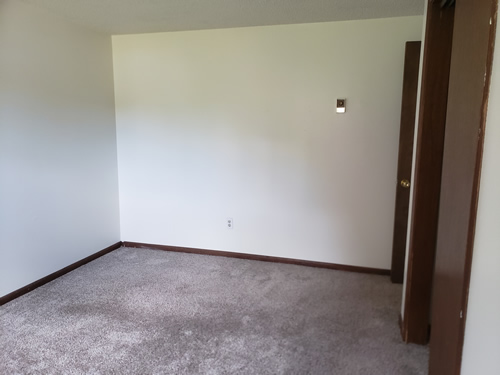 More bedroom pictures.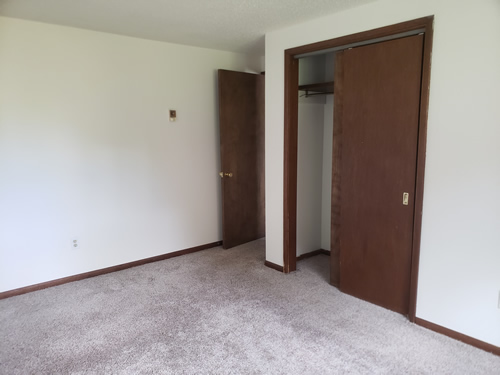 More bedroom pictures.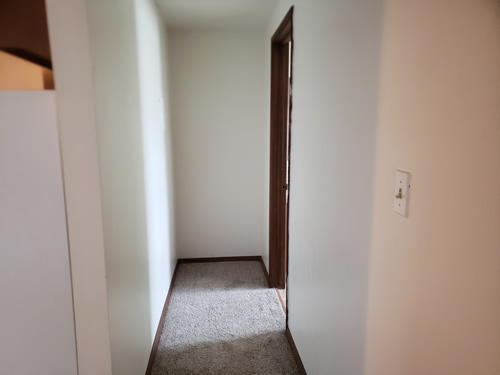 In the interior corridor leading to the bathroom.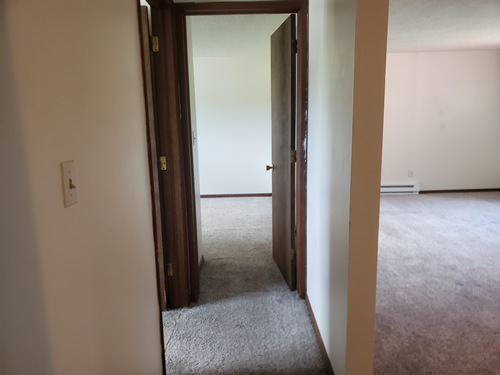 In the interior corridor, turning around: entries to both bedrooms are visible.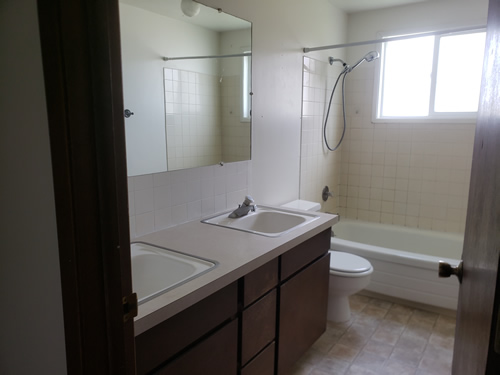 Full tub-and-shower, tiled bathroom. Large mirror and ...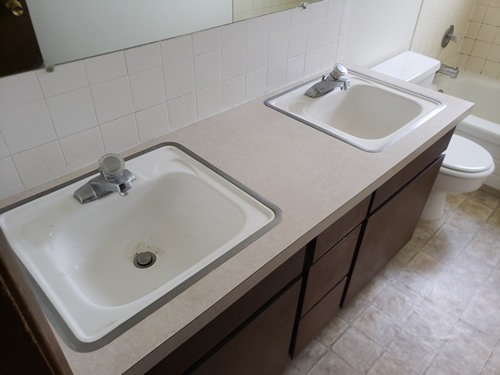 ... double sinks. Claim your space and count on it being available ... most of the times.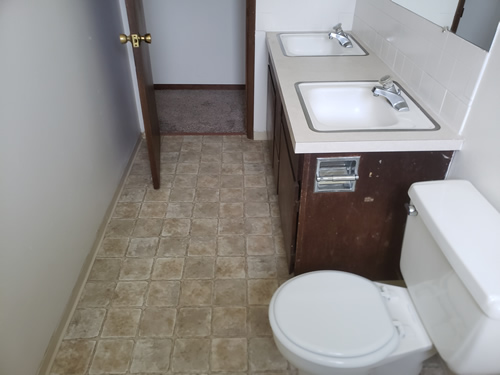 Functional, well-designed space.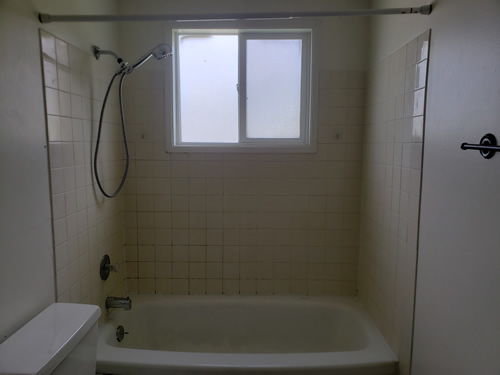 Contemporary, full tub-and-shower bathroom.
A superb location close to campus, adjacent to shops and in uncrowded grounds. Lots of space, closets galore, plentiful parking and exceptional indoor quietness; laundries and storage. 
Here
 are the floor plans, and  
here's 
 the layout of the complex.