THE WEST VIEW TERRACE APARTMENTS: 1146 Markley Drive, apartment4; Pullman, Wa 99163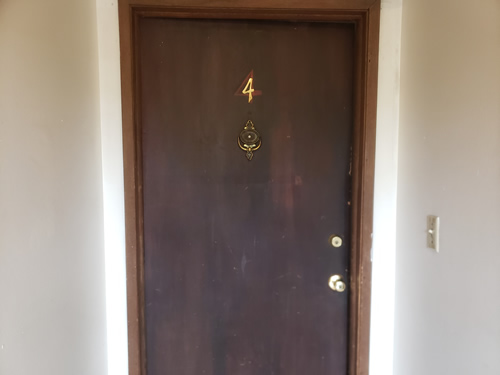 Entry in this one-of-a-kind one bedroom unit is o
n the ground floor.
Opening the front door reveals the living room with the kitchen/dining area on the right. A large picture window for lots of natural lighting.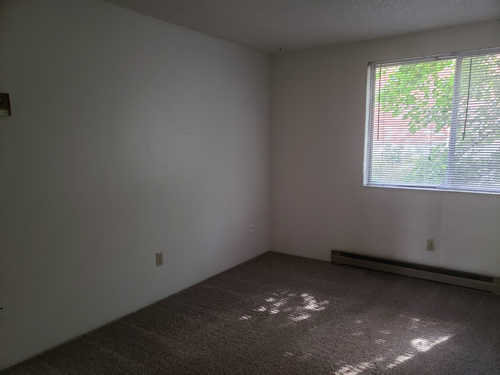 The living room offers a tranquil outside view.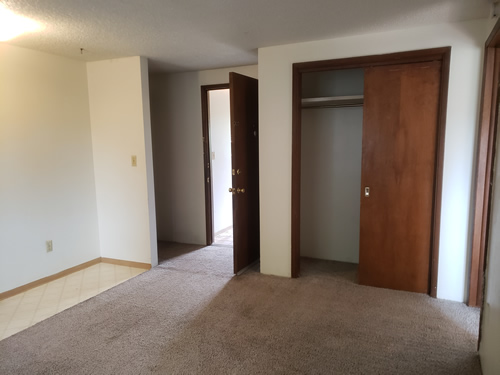 Here's a large closet in the living room!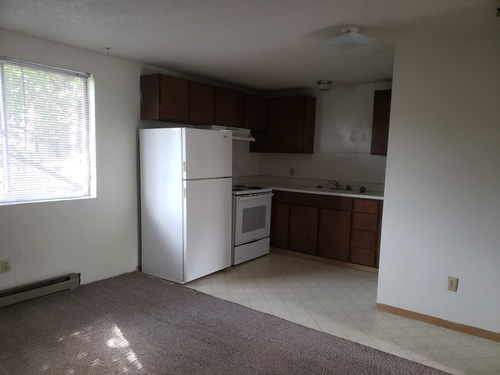 The kitchen as seen from the living room.
Plenty of cupboards, ample counter space and solid appliances. The dining area is partially shown.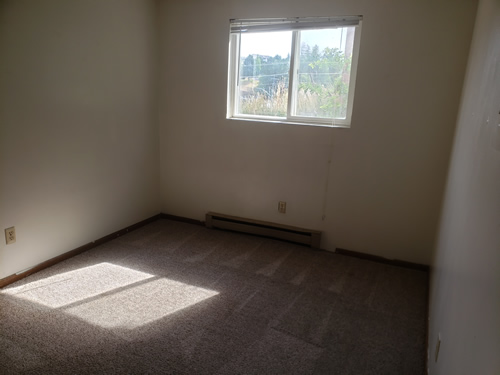 The bedroom also allows lots of needed light in especially during those cold winter days.
There can be snow outside, but nice and comfy inside.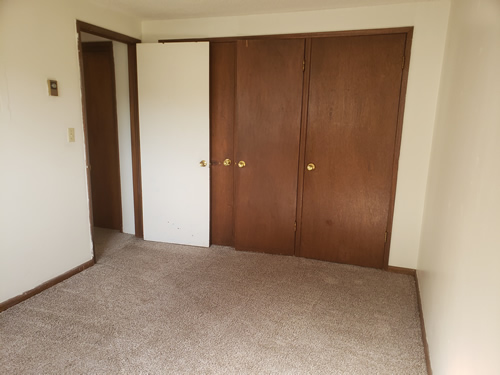 The bedroom has a three-door closet.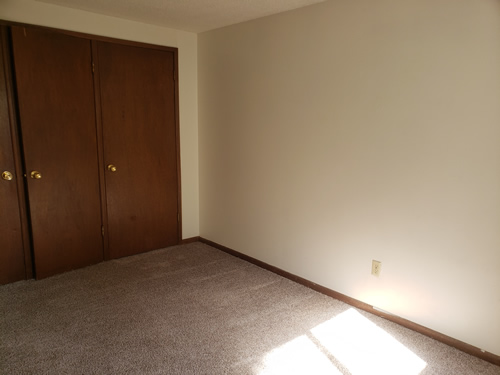 This apartment has good closet space.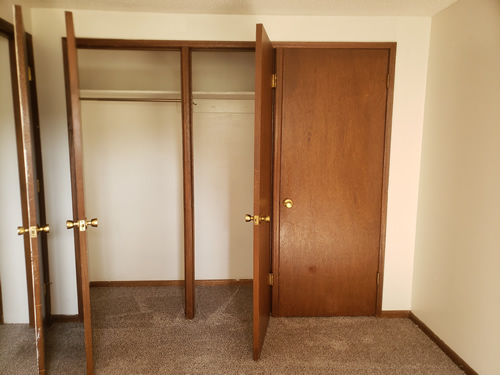 Unusual closet doors.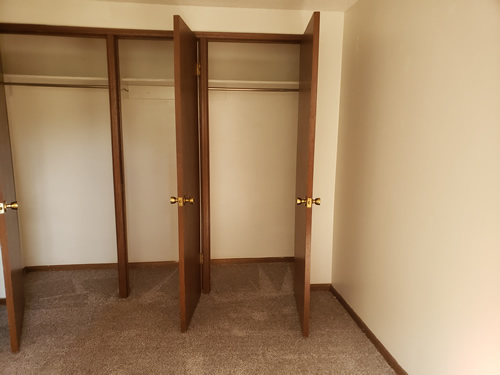 Not a typical closet arrangement.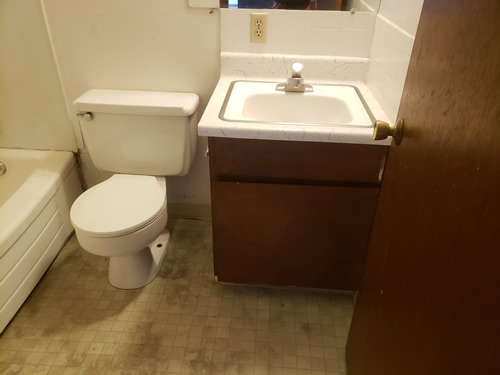 Efficient tub-and-shower bathroom.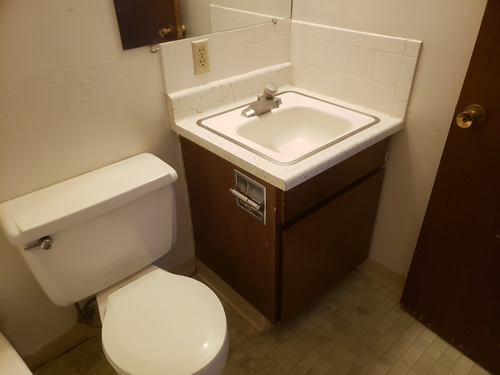 Standard bathroom arrangement.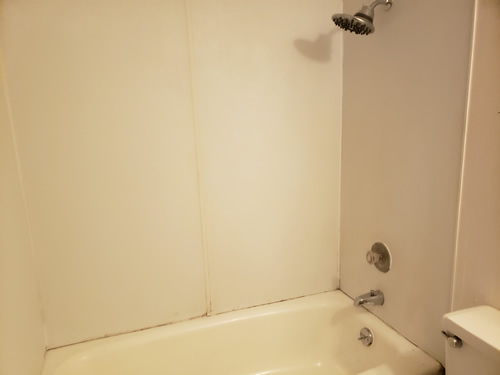 Contemporary, full tub-and-shower bathroom. 
A superb location close to campus, adjacent to shops and in uncrowded grounds. Lots of space, closets galore, plentiful parking and exceptional indoor quietness; laundries and storage. 
Here
 are the floor plans, and  
here's 
 the layout of the complex.