THE WEST VIEW TERRACE APARTMENTS: 1146 Markley Drive, apartment 7; Pullman, Wa 99163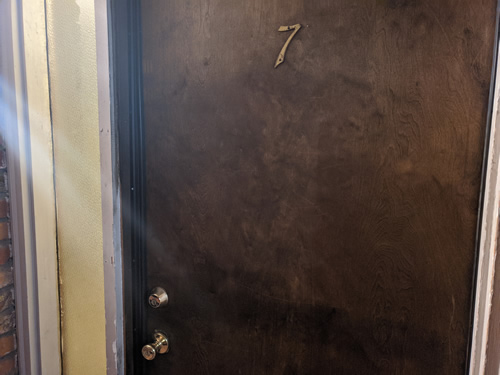 Apartment entry is on the second floor.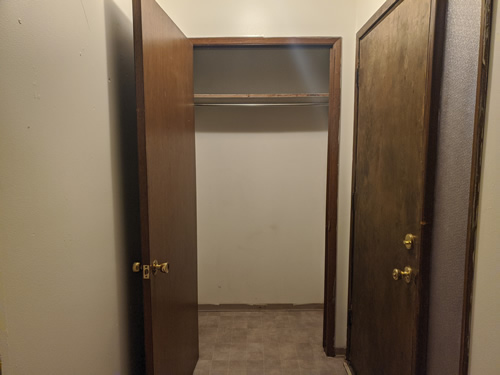 A large coat closet by the entryway.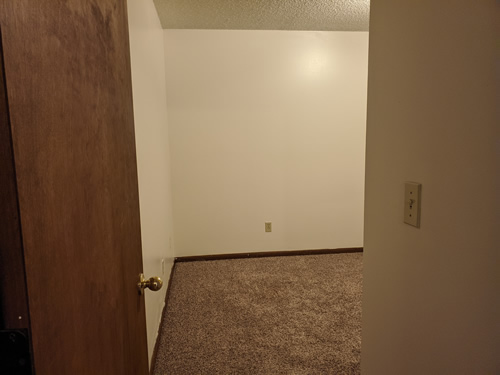 The entryway to the apartment.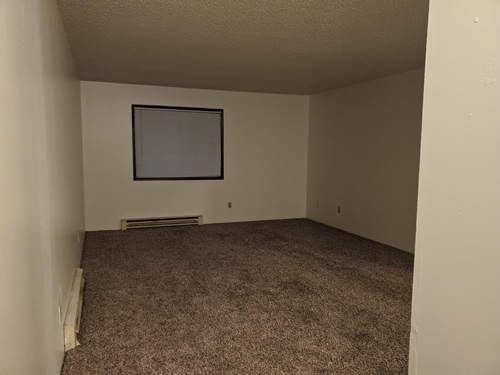 A spacious living room.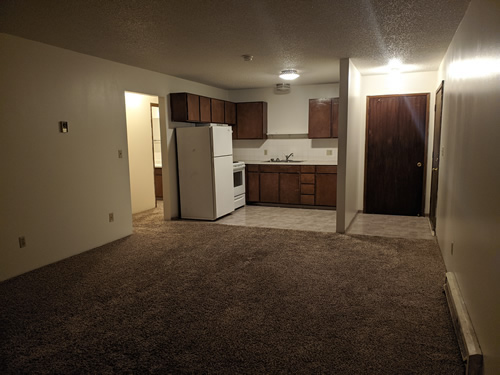 The kitchen as viewed from the living room. The entryway is on the right -- facing is the large entryway closet; the interior corridor toward the bedrooms is on the left.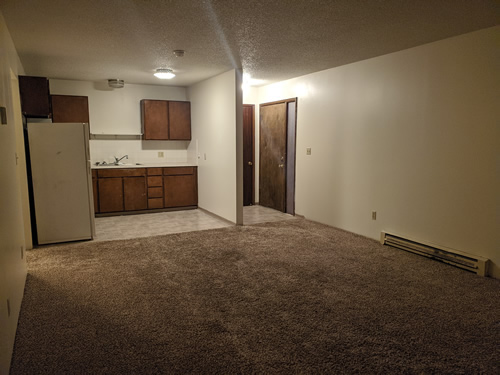 Another view of the kitchen taken from the living room. The front door can be seen on the right.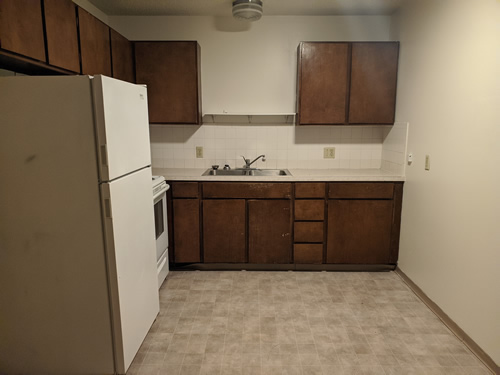 This contemporary kitchen has ample counter space and several cabinets high and low.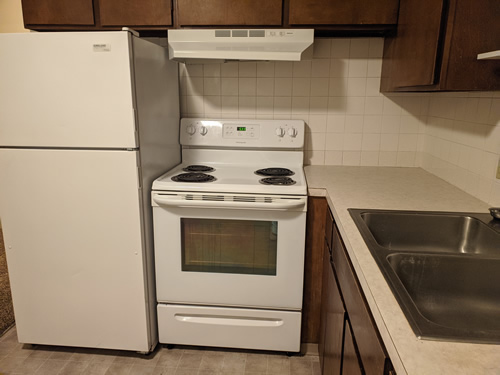 Standard, reliable kitchen appliances.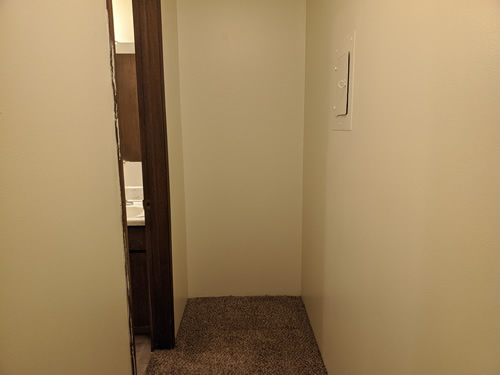 In the interior corridor -- a bathroom peek on the left.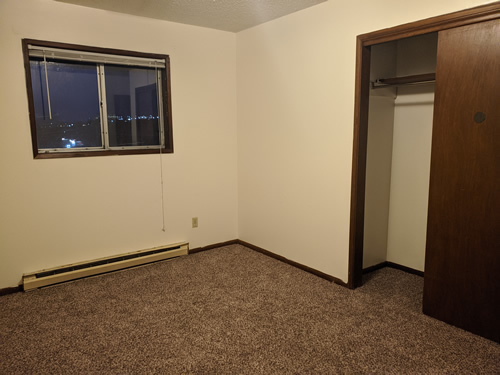 One of the bedrooms with a fairly large window.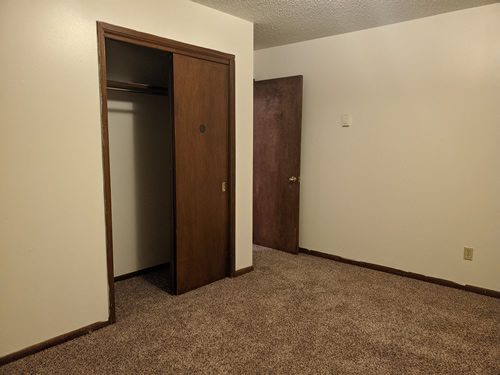 Bedrooms have large closets.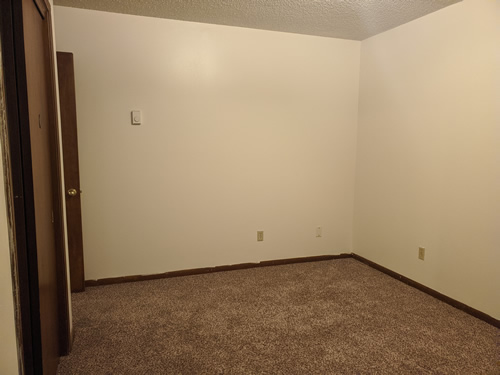 The second bedroom also has a large closet.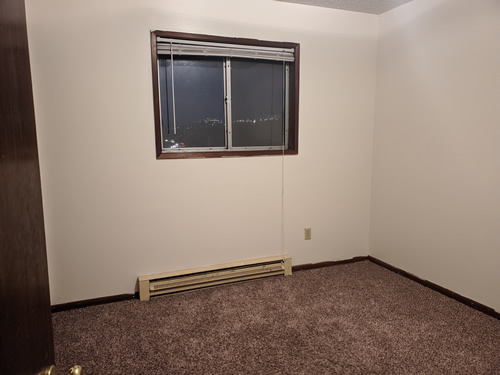 The second bedroom with a sizeable window.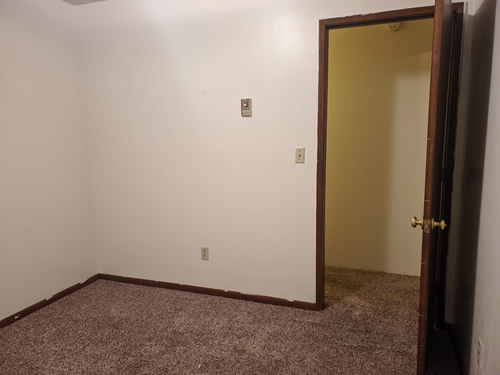 Looking out into the corridor from one of the bedrooms.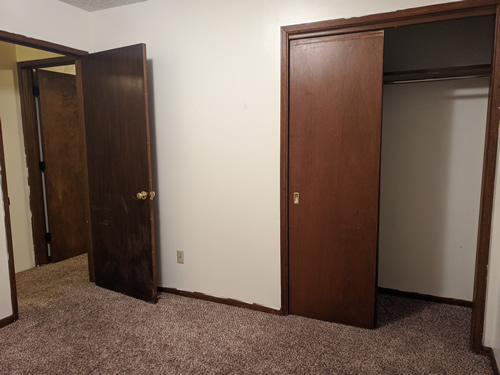 Another bedroom picture -- large closet.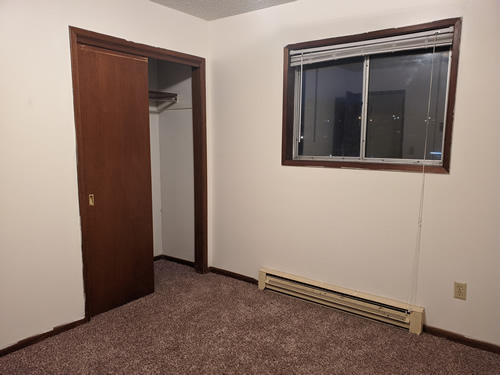 Another bedroom picture -- a window of substantial size.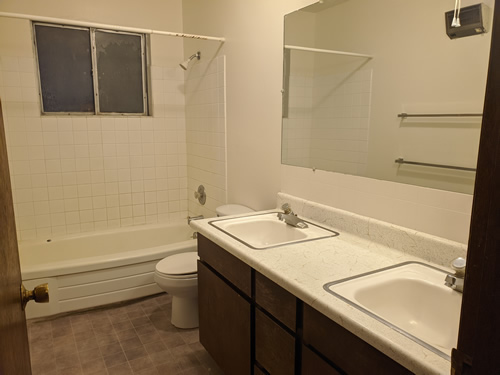 Contemporary bathroom with twin sinks -- one sink for each roommate, a very useful feature.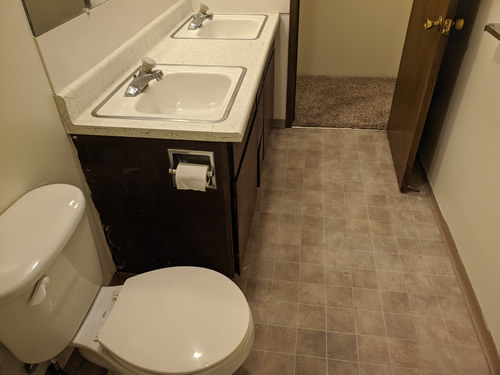 Contemporary apartment bathroom.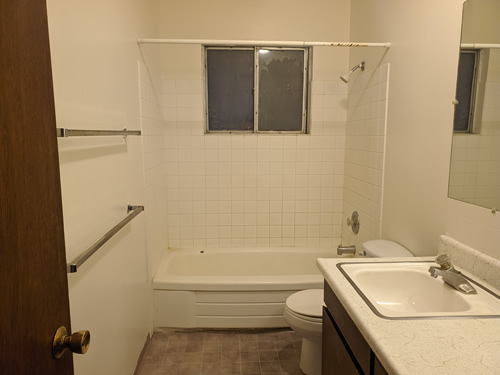 Standard apartment bathroom, tiled full tub-and-shower.
A superb location close to campus, adjacent to shops and in uncrowded grounds. Lots of space, closets galore, plentiful parking and exceptional indoor quietness; laundries and storage. 
Here
 are the floor plans, and  
here's 
 the layout of the complex.