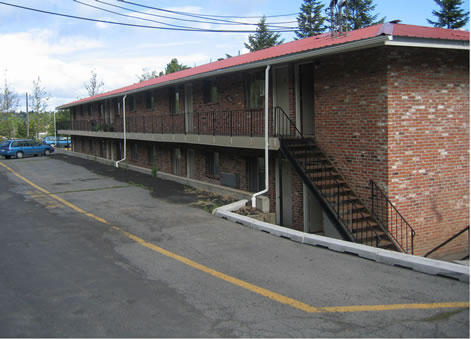 INTERIOR PICTURES:

1420 Wheatland Drive, apt. 1

1420 Wheatland Drive, apt. 2

1420 Wheatland Drive, apt. 3

1420 Wheatland Drive, apt. 6

1420 Wheatland Drive, apt. 7

1420 Wheatland Drive, apt. 8

1420 Wheatland Drive, apt. 11

1420 Wheatland Drive, apt. 12

1420 Wheatland Drive, apt. 14

1420 Wheatland Drive, apt. 15
1420 Wheatland Drive, apt. 16

1420 Wheatland Drive, apt. 18

1420 Wheatland Drive, apt. 19

1420 Wheatland Drive, apt. 20



PLEASE NOTE: We do not have interior pictures for all of the apartments here because we acquired this building recently. We take pictures during tenant turnover after a vacated apartment gets prepared for re-renting. Bear in mind, however, that all apartments have the same plan (see below) and are equipped about the same with the primary differences potentially being in the flooring. Scheduling a viewing can also be arranged.

EXTERIOR PICTURES*

FLOOR PLAN

APARTMENT LOCATOR


Start Over
The Aegis Two Apartments
features 20 affordable, attractive one-bedroom apartments just a fourth of a mile from WSU, Rosauers, McDonald's and Starbucks, and less than a mile from downtown Pullman. It's also near Pullman's Hybrid Bus System, which is
free to all students and WSU employees!
Both Aegis buildings are in a quiet location away from traffic. They attract serious, goal-oriented students, who tend to stay till they graduate. It's rather difficult to find a vacancy in these buildings. The living rooms and bedrooms are large and airy; each bedroom has two large closets and an alcove for a desk and bookshelves. These brick buildings face north and south, are easy to keep warm in winter and stay cool in summer. Additional features include free off-street parking, and on-site laundry facilities (new laundry machines!).
One bedroom apartments
576 sq. ft.
Water, hot water, garbage/sewer fee -- free of charge (many apartment complexes don't offer all this for free!)
Heat-efficient, solid brick building
Completely weatherized by Avista.
Spacious rooms with several storage closets -- Bedroom: 11.5' × 18' Living room: 11.5' x 15.5', Kitchen: 10'x 16', Bathroom: 5' x 8'
Stove and Refrigerator
Laundry facility on site: new machines
Free off-street parking
Within walking distance to WSU campus
Cable-ready
Completely weatherized by Avista
Professional in-house management
Did you know? Aegis, in Greek mythology, (is) a garment of Zeus, the king of the gods, and of Athena, his daughter. A short cloak with golden tassels, generally worn over the shoulders, the aegis served as the symbol of Zeus's power; it not only protected him but terrified his enemies. Originally made for Zeus by Hephaestus, the god of artisans, it became the ordinary dress of Athena in later mythology. In art, Athena's aegis was frequently depicted as a breastplate or as a shield fringed with serpents. The garment was also occasionally used by other gods. (Encarta). It is so that The Aegis Apartments are perceived as a mighty cloak of protection against the elements -- the solid brick walls providing real cover from inclement weather.